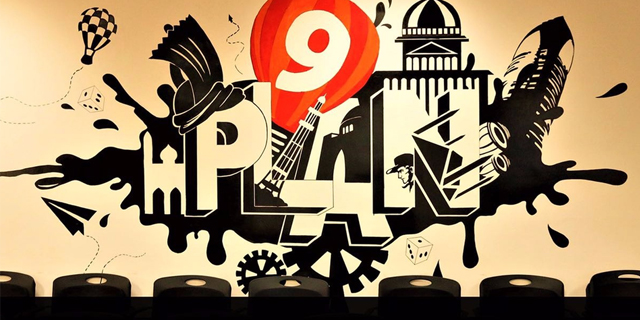 Passionate and creative individuals bring the SXSW Conference to life each March by pushing the limits of what is possible. Inventors showcase. The future is discovered. Our tracks highlight the best of each industry—two that do it with great success? The Startup Village and Intelligent Future tracks.
The Startup Village Track brings together startups, entrepreneurs, investors, and innovative tastemakers. Topics range from B2B, B2C, Bootstrapping, Business Strategy, Colleges, Entrepreneurs, Future of Money, Film, Music, Startups, and anything in-between.
The Intelligent Future Track embodies the realm of unfolding possibilities where intelligence is embedded in every aspect of life. Explore how technology will empower and enable new possibilities like smart transportation and cities, augmented reality and intelligent devices.
Programmer, Dhinuka Perera, added to the reasons to attend this year's Startup Village track, saying, "With Startup Village's expanded dates for 2017, I'm excited for our attendees to see the extent of knowledge and topics we are covering within the industry this year. Covering topics such as issues of diversity, the changing landscape of investing, our next generation of entrepreneurs, and the various international communities fostering innovation within their own sectors–never before have we been able to cover such important conversations with such depth."
"In a time when stories of science fiction and artificial intelligence are finding their way into every aspect of life, I can't wait to see the Intelligent Future track come to life. Over the course of six days, this track will cover various topics from smart cities to genetic engineering to space exploration and how it impacts our very near future. The speaker lineup includes futurists, roboticists, astronauts, neuroscientists and much, much more. I've literally learned something new every day while programming this track and I can't wait to share it with our attendees!" said Intelligent Future programmer, Meaghan Herrmann.
Looking for Startup Village and Intelligent Future sessions to attend? Check these out:
Startup Village Track Sessions
Changing the Face of Entrepreneurship
March 11, 2017 | 11:00 AM – 12:00 PM
Talent is everywhere, opportunity is not. Tech pioneer and investor Jean Case explores the journey of fearless entrepreneurs who are changing the way business is done. Discover the wide range of dynamic pioneering founders who are closing the opportunity gap and scaling creative solutions to persistent global problems. Challenge the traditional notions that entrepreneurs are exclusively wealthy, Ivy League educated white men in this conversation on how a new breed of entrepreneurs from all walks of life are fueling economic growth and shattering the status quo.
Next Innovation Nation: Pakistan's Startup Scene
March 11, 2017 | 3:30 PM – 4:30 PM
Pakistan is one of the most promising startup scenes in the world, with a rich supply of talent and cutting edge ideas. However, limited funding inhibits growth of the startup ecosystem and lack of exposure to investors in international markets means the potential of many entrepreneurs goes un-tapped.
Dr. Umar Saif, Chairman of the Punjab Information Technology Board (PITB) and Vice Chancellor of Information Technology University, will share how PITB has positively contributed to IT infrastructure and entrepreneurship along with key trends and emerging partnership opportunities. Following, a panel of experts will discuss and debate the rewards and challenges of setting up shop in Pakistan.
Browse All Startup Village Sessions
Intelligent Future Track Sessions
AI Replaces Search: Future of Customer Acquisition
March 12, 2017 | 12:30 PM – 1:30 PM
Search is ripe for reinvention – consumers find it inefficient on their small screens and publishers and service providers are seeing conversion rates steadily decline. Currently, AI-powered assistants are the leading candidate to replace search — for both consumers and the businesses who seek to acquire them. This panel will explore how AI technologies, and the category creation we're in the early phases of, can become a viable user acquisition channel for publishers, content providers and others who have traditionally looked to SEO and SEM for customer acquisition.
We Are All Scientists!
March 14, 2017 | 5:00 PM – 6:00 PM
Americans have overwhelming confidence in the scientific community and in the capacity of science to improve our future. Yet fewer than one in five can name a living scientist, and confusion regarding scientific consensus on climate change and vaccine safety threaten devastating consequences. There's a growing disconnect between the perception and the practice of science, in large part due to the failings of both traditional education and the lamestream media.
We are three young scientists using the entire Internet to reach tens of millions of people, ultimately with one vital message: "We are all scientists!" Critical thinking and curiosity are for everyone, and may just save the world.
Browse All Intelligent Future Sessions
Photo courtesy of session, Next Innovation Nation: Pakistan's Startup Scene.
Related News:
The post What to See at the 2017 SXSW Conference—Startup Village & Intelligent Future Tracks appeared first on SXSW.