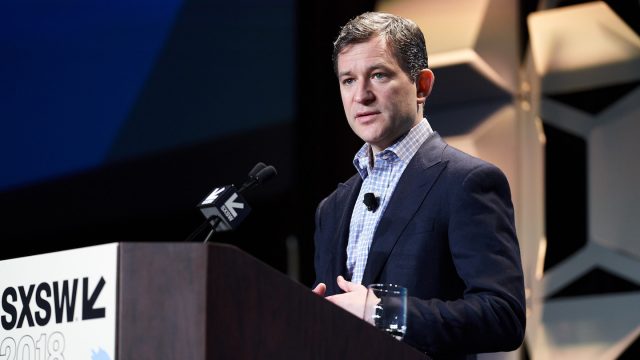 The Health & MedTech Track explores technological advances in medicine and the delivery of care, personalized medicine, wearable devices for healthier living, the involvement of big data and AI, and how blockchain can impact health care.
"Health and health care touch all of us regardless of industry," says SXSW Programmer Dana Abramovitz, "and the Health & MedTech track reflects that by bringing together innovators across industries, including patients and patient advocates, to share their experiences, promote collaboration, and inspire others. Medical professionals, patients, and caregivers alike will benefit from learning about how technological advancements, from AI to VR, are impacting individuals and families, the medical ecosystem, and communities."
Explore the Health & MedTech Track to learn about topics like big data's impact on health, silos in healthcare, the opioid crisis, and more. Health & MedTech Track sessions take place March 8-12 with primary access to Interactive and Platinum Badges; secondary access to all other badges.
Health & MedTech Session Highlights
Advancing Mental Wellbeing in Communities of Color
Speakers: Lauren Carson (Lee Thompson Young Foundation and Black Girls Smile Inc.), Shanti Das (Silence the Shame), Nadia Richardson (No More Martyrs), and David Rivera (Steve Fund)
All too often when we think or hear about mental health, negative stereotypes and stigma are among the first things that come to mind, especially in communities of color. This panel brings together top nonprofit leaders who are utilizing creative, innovative and timely strategies to tackle the stigma, lack of education and awareness surrounding mental health in communities of color. This candid discussion will also focus on the need to implement programs and initiatives that positively impact mental health wellness on the individual, institutional, and systemic levels. The discussion will highlight the importance of outreach methods that allow communities of color to heal from generational trauma and proactively improve wellness through culturally appropriate methods and interventions.
Hysteria No More: Data, Doctors & Women's Health
Speakers: Chitra Akileswaran (Cleo), Rashmi Kudesia (CCRM Fertility Houston), and Pooja Mehta (Consortium for Health Transformation)
Reproductive healthcare in the US is failing women — and now, they know it. History dismissed women's health concerns as "hysteria"; today, women still struggle to get clear answers about their fertility, receive low-value pregnancy care, experience bias if they are black or brown, poor, rural, lesbian or transgender, and are cast aside by our healthcare system as new mothers. In a self-examining view, this panel features three young Ob/Gyns who will take you under the hood to share why women are turning away from their doctors and towards other kinds of solutions. We will expose the gaps in reproductive science and care delivery, and the most promising solutions in social media, telehealth, biometric tracking, and other technologies to ensure women care, validation, and bodily autonomy.
Silos in Healthcare are Preventing Better Outcomes
Speakers: Claudia Williams (Manifest MedEx)
Manifest MedEx wants every ACO, hospital, and medical group to have industrial-strength patient information. They want every patient encounter with an emergency department to be noticed. They want the sickest patients, the five percent who add up to 80 percent of costs, to get support to live healthier lives. For this to happen, patient health data needs to be unlocked from silos and exchanged between facilities in real-time. A new utility, led by a former Obama health staffer, is taking an aggressive non-profit approach and has broken 11 million patient records out in the first year.
Using Data Analytics to Combat the Opioid Crisis
Speakers: Lynsie Daley (Intermountain Healthcare), John Savage, PMP, CMPE (Colorado Hospital Association), Mona Siddiqui, MD, MPH (Department of Health and Human Services), and Dean Stoecker (Alteryx)
More than 2 million Americans have become dependent on, or abused prescription pain pills and street drugs, and in 2016 alone, there were more than 40,000 opioid induced overdose deaths. The smart use of data science and analytics has the potential to completely change the trajectory of this crisis. Innovative healthcare systems and government organizations are leveraging advanced data analytics in meaningful ways to identify trends that could reduce the intake of opioids. The panel will bring together data experts from the U.S. Department of Health and Human Services, the Colorado Hospital Association, Intermountain Healthcare and Alteryx for a candid discussion around the positive impact of data analytics on the opioid epidemic and their respective approaches to fighting this crisis.
Big Data + Genomics = Earlier Disease Detection
Speakers: David Blazes (The Bill and Melinda Gates Foundation), Jennifer Gardy (School of Population and Public Health, University of British Columbia), and Sheri Lewis (The Johns Hopkins University Applied Physics Laboratory)
Public health surveillance is at a crossroads –innovation is pairing big data and genetics to understand, diagnose and treat infectious scourges that have defined world history. Handheld genetic sequencers can diagnose an infection in hours, determine where it originated and even identify what drugs will work to fight it. The technology is accessible so that diseases like the Zika virus, Ebola fever and tuberculosis can be controlled in the Democratic Republic of the Congo and Brazil just as quickly as in the United States. Working through the technical and ethical challenges of genomics and its big data, the Nirvana of precision public health can be achieved when these bugs can be geospatially mapped.
Browse All Health & MedTech Sessions
Join Us For SXSW 2019
Purchase your SXSW Badge and reserve your hotel today to experience these sessions along with 10 days of screenings, showcases, exhibitions, networking, and more this March 9-18 in Austin, TX.
Follow us on Facebook, Twitter, Instagram, and SXSW News for the latest SXSW coverage.
(Teaser photo) Featured Speaker Dan Harris at SXSW 2018 – Photo by Ron Herrman
The post Big Data's Impact on Health, Silos in Healthcare, and the Opioid Crisis: Health & MedTech Track Sessions for SXSW 2019 appeared first on SXSW.