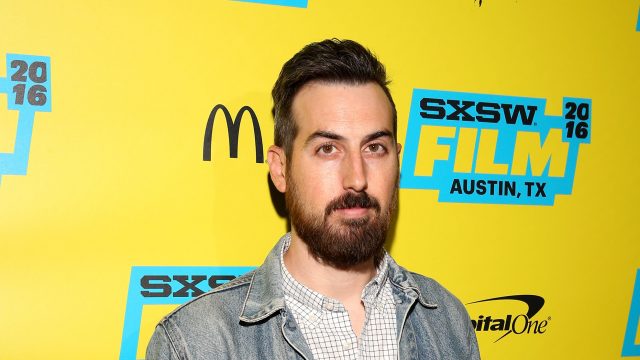 To commemorate the 25th edition of the SXSW Film Festival, we continue our weekly alumni spotlight on careers launched, artists discovered, powerful performances, and more with filmmaker Ti West.
West's feature directorial debut The Roost, premiered at SXSW in 2005. He returned to SXSW with Trigger Man, The Innkeepers, and V/H/S, all features in the horror-genre. West has also acted in SXSW alumni films like Silver Bullets, Drinking Buddies, and You're Next. He was most recently at SXSW in 2016 with the world premiere of In a Valley of Violence, starring Ethan Hawke. In addition to his feature film work, West has directed several episodes of television shows like Wayward Pines and Outcast.
We are pleased to share his #SXSWFilm25 story with you.
"SXSW changed my life by giving some kid who worked in a shopping mall a prestigious public platform to show his low budget horror movie. I am so grateful for the experience and to all the people I've met through the festival over the years. The world premiere of The Roost in 2005 at the the original Alamo Drafthouse will forever remain one of the greatest nights of my life."
Join Us For SXSW 2018
Grab your Film Badge today for primary access to all SXSW Film events including world premieres, roundtables, workshops, and parties. Register to attend by Friday, January 12 and save. Book your hotel through SXSW Housing & Travel for the best available rates. Stay tuned for the 2018 SXSW Film Festival lineup which will be announced in January.
Follow us on Facebook, Twitter, Instagram, and SXSW News for the latest SXSW coverage, announcements, and updates.
See you in March!
In the Valley of Violence Photo by Hutton Supancic/Getty Images for SXSW
The post 25 Years of SXSW Film Festival – Ti West appeared first on SXSW.