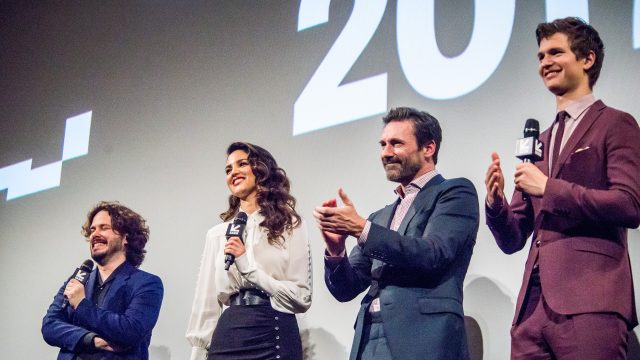 For nine days in March, creatives of all stripes gather for the acclaimed SXSW Film Festival to celebrate raw innovation and emerging talent both behind and in front of the camera. The 2017 SXSW Film Festival was one for the books, but now it's time to look ahead to 2018 — which marks a historic 25 years for the SXSW Film Festival.
The film festival is known for a high caliber and diverse film lineup with programming ranging from world premieres, independent films by new filmmakers, including top documentaries, narratives, Hollywood comedies and genre standouts. The festival is uniquely able to help both established and emerging storytellers achieve their goals. Whether by launching a film or episodic on the global stage in front of press, industry and smart, enthusiastic audiences, or by providing unparalleled opportunities for creative and business connections and learning at our concurrent SXSW Conference. There is simply nowhere else in the world where the film, music, and tech industries cross – pollinate like at SXSW.
Every Thursday, we will have special #TBT posts which take a look back at the past 25 years of the SXSW Film Festival, and feature numerous milestones to commemorate this important moment in our history. Stay tuned!
Join Us For SXSW 2018
Learn how to successfully enter your film to the 2018 SXSW Film Festival with our How to Submit Your Film video and find out more information about deadlines and fees here.
Join us for SXSW 2018 – register to attend by Friday, September 8 for the biggest savings of the season. Make your hotel reservations through SXSW Housing & Travel for the best available rates. Platinum badge remains your best bet with primary access to all of SXSW. We hope to see you in March!
Follow us on Facebook, Twitter, Instagram, and SXSW News for the latest SXSW coverage, announcements, application tips, and updates.
World Premiere of Baby Driver – Photo by Amanda Stronza
The post The 2018 SXSW Conference and Festivals Marks 25 Years of SXSW Film appeared first on SXSW.