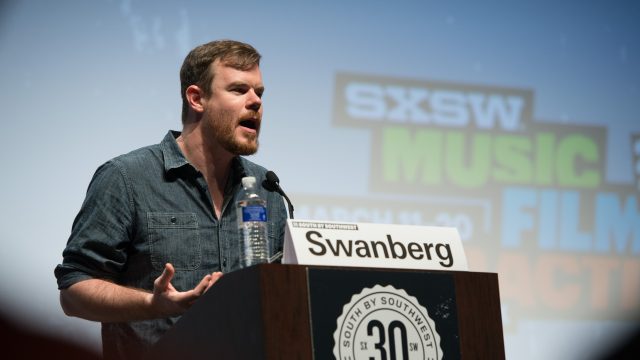 The 2017 SXSW Film Festival was one for the books, but now it's time to look ahead to 2018 which marks the 25th edition of the SXSW Film Festival. To commemorate this milestone in our history we will spotlight careers launched, artists discovered, and some of the greatest projects, powerful performances, and unlikely collaborations we've had the honor to bring to audiences!
Our first artist is filmmaker Joe Swanberg. Swanberg has had over ten features screen at the film festival, many of them being world premieres. In 2016, we were honored to have him as one of our Film Keynotes. His most recent feature, Win It All premiered at this year's festival and is available on Netflix. His original series Easy, is also available to watch on the streaming service. Read his #SXSWFilm25 story, and take a walk down memory lane featuring Swanberg at the festival throughout the years.
"SXSW changed my life by inviting my first feature, Kissing on the Mouth, in 2005. Within the span of a few days, I went from feeling like an isolated crazy person in Chicago to feeling like part of a vibrant and exciting film scene. That year I met David Lowery, Ti West, Spencer Parsons, Jay and Mark Duplass, Bryan Poyser, Andrew Bujalski, Dan Brown, Janet Pierson and many other people who are still close friends and collaborators. The word "mumblecore" was also invented at the festival that year, which, despite the love/hate relationship I have with it, allowed our work to register collectively in a much bigger way than I suspect it would have individually. Matt Dentler, who programmed our work that year, gave us the gift of exposure and community, things I believe all artists desperately need, especially when getting started. Many of us still refer to him as our guardian angel.
I've had too many life and career changing moments at SXSW in the decade since then to fully document them all, but the world premieres of Hannah Takes the Stairs in 2007 and Drinking Buddies in 2013 were both defining moments for me that seemed to mark time as "before" and "after." I see my life as a filmmaker inextricably linked to the festival, and literally can't imagine where I would be without it."
Stay tuned to SXSW each Thursday for more 25th anniversary stories.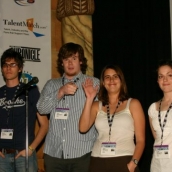 Join Us For SXSW 2018
Learn how to successfully enter your film to the 2018 SXSW Film Festival with our How to Submit Your Film video and find out more information about deadlines and fees here.
Join us for SXSW 2018 – register to attend by Friday, September 8 for the biggest savings of the season. Make your hotel reservations through SXSW Housing & Travel for the best available rates. A film badge remains your best bet with primary access to all SXSW Film events including world premieres, roundtables, workshops and parties. We hope to see you in March!
Follow us on Facebook, Twitter, Instagram, and SXSW News for the latest SXSW coverage, announcements, application tips, and updates.
Joe Swanberg Keynote – Photo by Danny Matson
The post #TBT: 25 Years of SXSW Film – Joe Swanberg appeared first on SXSW.