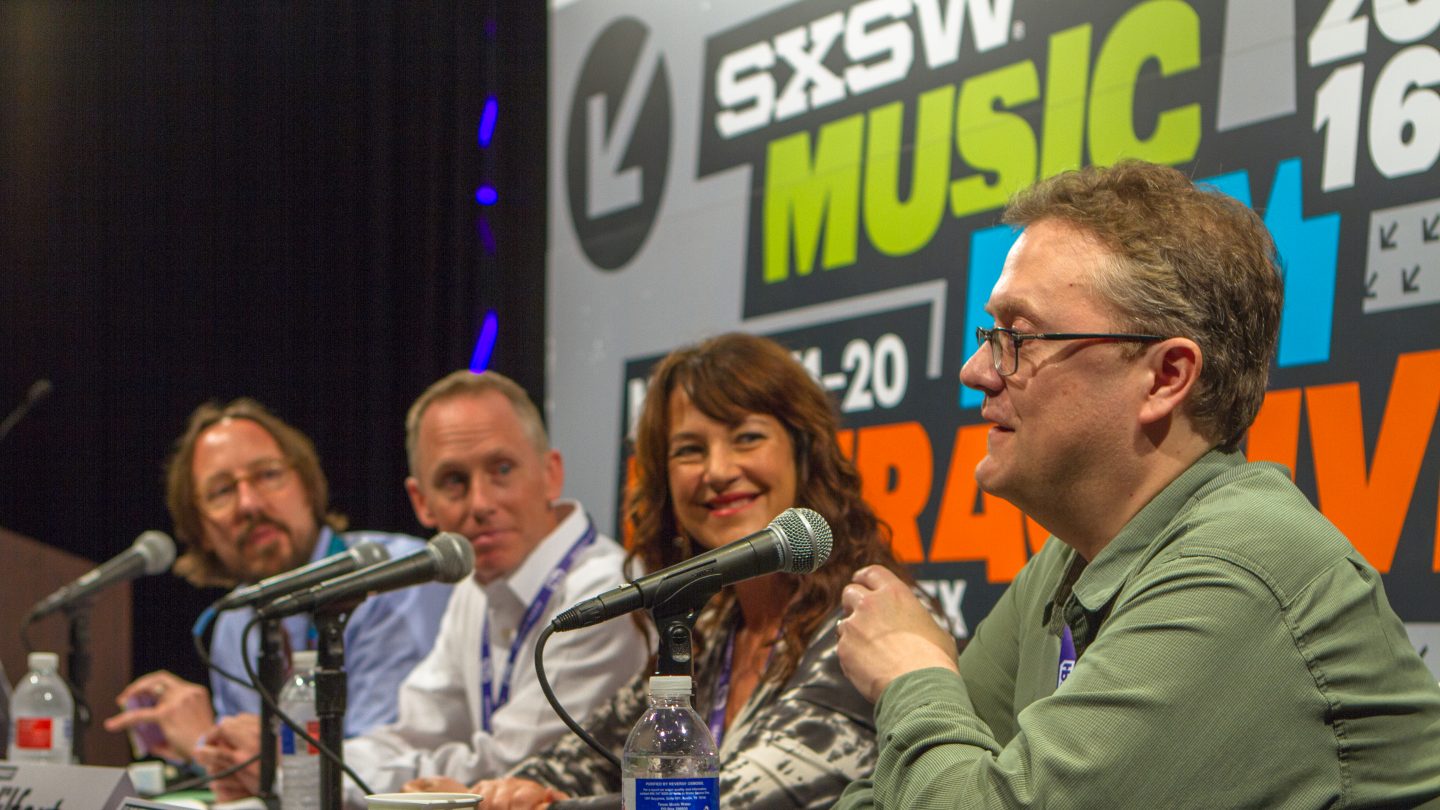 The 2017 SXSW Conference includes 24 programming tracks divided amongst Interactive, Film, Music, and Convergence, presented in a variety of session formats. Explore the seven Convergence tracks that make up the 2017 programming below.
Convergence Tracks
Experiential Storytelling (March 12-14) – New technology has opened up exciting avenues for storytelling and immersive entertainment. This track investigates how these experimental strategies are redefining the ways in which audiences experience their world. Includes programming formerly known as Digital Domain.
Food (March 11-13) – The Food track brings together the food community's most inspired entrepreneurs, chefs, data scientists, investors, filmmakers, and enthusiasts to connect and explore ways in which technology can be leveraged to transform the industry.
Journalism (March 11-16) – Information and how it gets to us is vital. Sessions in this track explore how news, journalism, and analysis is dispersed and how it will be impacted by the future of technology; whether it's streaming and online content, attribution or storytelling – it informs and engages us on multiple levels.
Social Impact (March 11-15) – This track highlights innovative ideas from the creative industries that are contributing to a better, more equitable world by offering opportunities to identify and share solutions to those working on social impact from storytellers, entertainers, and designers to nonprofits and charities.
Sports (March 11-13) – This three-day track tackles the future of sport in all its forms, from a cultural and technological perspective while exploring a diverse range of topics encompassing all sports across all levels of play.
Startup Village (March 10-16) – The Startup Village track brings together startups, entrepreneurs, investors, and innovative tastemakers. Topics range from B2B, B2C, Bootstrapping, Business Strategy, Future of Money, Startups, and anything in-between.
VR/AR (March 14-16) – Virtual reality and augmented reality technologies are finding new ways to enhance our ability to perceive the world that surrounds us, and in many instances they are redefining how we experience the world.
For a complete breakdown of the 2017 Conference programming, explore Interactive, Film, and Music related tracks.
PanelPicker Community Voting
Want to help shape the SXSW 2017 programming? PanelPicker is your chance to have a voice in our daytime conference programming. The SXSW community is able to browse submitted ideas, leave comments, and vote on programming for the March event. Community Voting on session ideas in PanelPicker is open from August 8 – September 2, 2016 – learn more.
"LEGO Group and Cartoon Network: Building Future Fans" at SXSW 2016. Photo by Daran Herrman.
---
Related News:
The post SXSW PanelPicker: Learn About Convergence Tracks appeared first on SXSW.