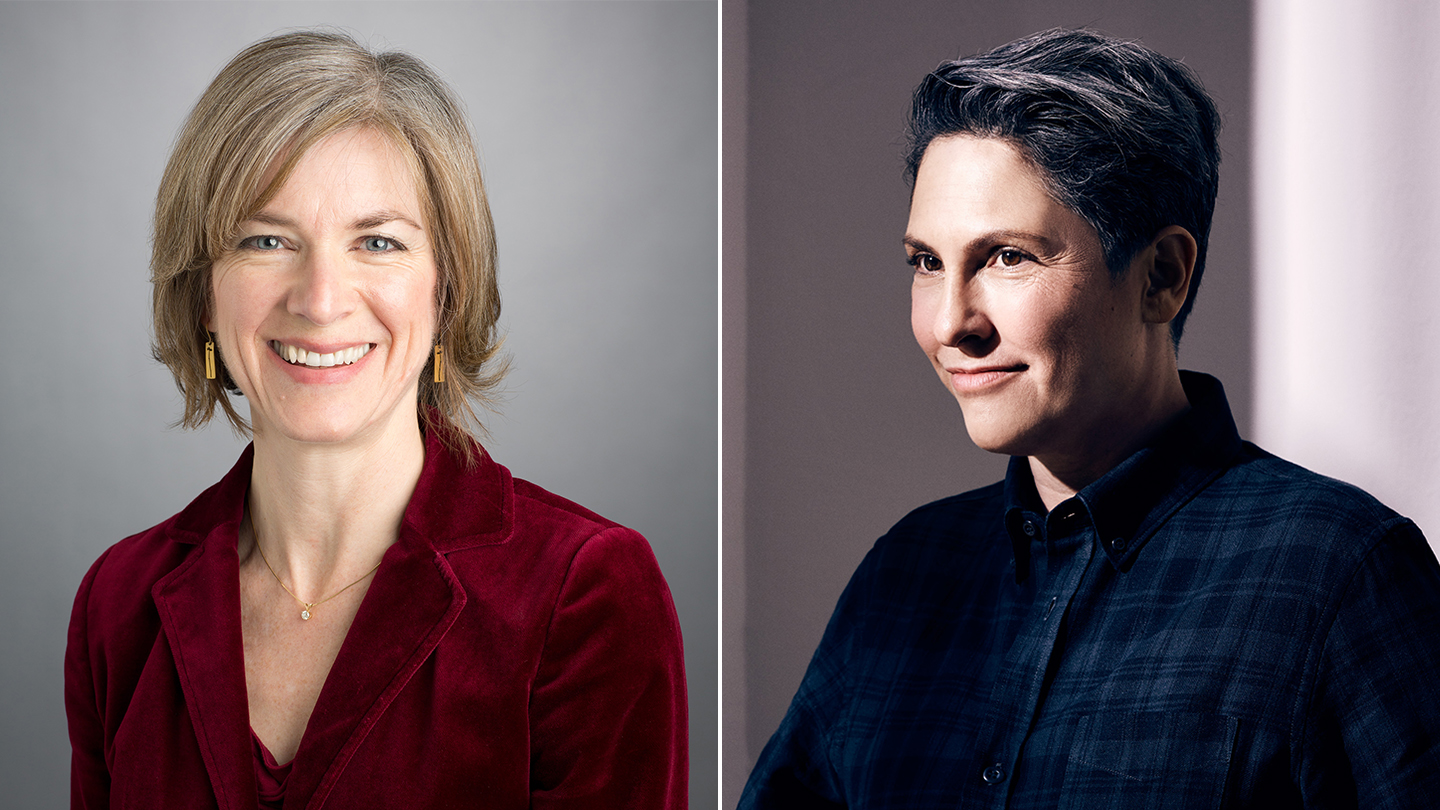 Announcing the first wave of speakers for the 2017 SXSW Conference! While the speakers cut a wide swath across the tech, film, music, television, business, sports, and journalism fields, most reflect the cross-collaboration SXSW is known for: multi­-hyphenate luminaries working across industries and platforms.
We are thrilled to reveal Jennifer Doudna and Jill Soloway as 2017 Keynotes as well as nine Featured Speakers. Read on below for more information about this speaker lineup set to present a snapshot of the most transformative ideas shaping our future next March. We cannot wait to see what they share with SXSW attendees.
2017 Keynotes
Keynote presentations spotlight some of the industry's most inspired thinkers and diverse visionaries.
Jennifer Doudna (Interactive) – A professor at the University of California, Berkeley, she is a geneticist and pioneer co­-inventor of CRISPR­Cas9, a groundbreaking new technology for editing genes.
Jill Soloway (Film) – Comedian, playwright, Emmy­-winning television writer, and award-­winning director known for her work on Six Feet Under and for creating, writing, executive producing, and directing Transparent.
2017 Featured Speakers
Featured Speaker sessions bring together some of the biggest and brightest names of our time for mind-expanding presentations.
Mary Lou Jepsen (Interactive) – Founder and Chairman of Openwater, whose goal is MRI resolution imaging in a wearable, previously co-founded One Laptop per Child and held executive roles at Facebook, Oculus, Intel, and Google [x].
Dan Lyons (Interactive) – Author of the New York Times best-seller, Disrupted: My Misadventure in the Start-Up Bubble, and a former writer on HBO's Silicon Valley.
Earvin "Magic" Johnson (Interactive) – NBA legend, professional sports team owner, entrepreneur, philanthropist, motivational speaker and Chairman and CEO of Magic Johnson Enterprises.
Candice Morgan (Interactive) – Head of Diversity at Pinterest, leading strategy and programs to enhance diversity and inclusion.
Adam Savage (Interactive) – Internationally renowned television producer, host, maker and public speaker.
Nadya Tolokonnikova (Music) – Russian conceptual artist, political activist and member of punk rock group Pussy Riot.
Ingrid Vanderveldt (Interactive) – Self-made businesswoman, investor and media personality, Founder & CEO of Empowering a Billion Women by 2020.
Gary Vaynerchuk (Interactive) – Entrepreneur, investor, four-time New York Times best-selling author, and CEO of VaynerMedia.
Amber Venz Box (Interactive) – Co-Founder and President of rewardStyle and the cross-channel consumer shopping service, LIKEtoKNOW.it.
Join Us March 10-19, 2017
Registering for SXSW is the only way to experience these fantastic speaker sessions. Registration and Housing opens on Monday, August 1 – start planning today by browsing badge types to find the perfect badge for you.
New for 2017, the Interactive, Film, and Music badges will now include expanded access to more of the SXSW Conference & Festivals experience. Attendees will still receive primary entry to programming associated with their badge ­type, but can now enjoy secondary access to most other SXSW events. Learn more about badge types on our Registration page.
Many more speakers will be announced the week of October 17 – so stay tuned to SXSW News, follow us on Twitter, and signup for event updates. Get ready for the most enjoyable SXSW experience yet!
Jennifer Doudna and Jill Soloway – SXSW 2017 Conference Keynotes. Photos courtesy speakers.
---
Related News:
The post Announcing Keynotes Jennifer Doudna, Jill Soloway & Featured Speakers for SXSW 2017 appeared first on SXSW.