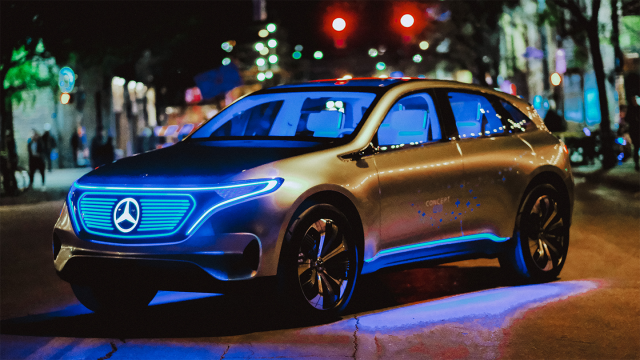 Here at SXSW, we're eager to announce the brand-new addition of the Future Mobility Showcase to our Exhibitions in 2019! The Future Mobility Showcase will take place within the SXSW Trade Show Sunday, March 10 through Wednesday, March 13 at the Austin Convention Center.
Hand-selected by SXSW, the Future Mobility Showcase will be a collection of transportation-focused companies, ranging from autonomous vehicles to next-generation spacecraft and beyond, that will bring their new and innovative concepts to Austin in March.
The future of transportation is an exciting realm of possibilities, not simply limited to self-driving cars, but encompassing social and economic topics from the development of smart and green cities and automated vehicles, to mass transit challenges and eco-friendly fuel sources. The ever-changing world of transportation impacts all of us, so we are seeking to showcase innovative companies that will change the way we think about the economic, social, and cultural aspects of mobility.
Participating brands will focus their showcases on forward-thinking concepts, innovation launches, and smart solutions to current transportation and mobility challenges. The Future Mobility Showcase isn't an auto show. It is a showcase event for the mobility solutions of tomorrow. Although some automobile concepts and designs will be featured, the Future Mobility Showcase will emphasize innovations and disrupting ideas in the following sectors, among others:
Spacecraft
Aerial drones
Motorcycles, bicycles, and scooters
Public transport and other people-mover solutions
Commercial trucking and transport
Trains
Various other individual and group transport vehicles
We're currently looking for applicants to participate in the Future Mobility Showcase. If your company or organization is tackling the challenges of transportation with futuristic concepts, get in touch with us today.
Be sure to stay tuned for more updates throughout the Fall and Winter!
Mercedes EQ – Photo by Geoff Duncan
The post SXSW Introduces Future Mobility Showcase appeared first on SXSW.