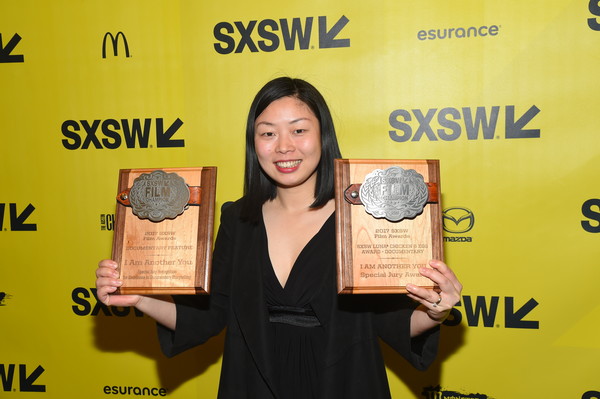 Sponsored Content Provided by Luna Bar
If you've watched a movie or TV show, or just been out in the world at all in recent history, you probably know that women are underrepresented in media. The problem usually starts with financing—it's tougher for women directors to get films financed, and with fewer women directors come fewer complex women characters, fewer women crew members, you get the picture.
LUNA Bar's been championing women for years and has been tackling this problem for a while now. LUNAFEST, a film festival for, by, and about women,has been running since 2000, amplifying the voices of thousands of women in film. But this year LUNA has had even more impact—by directly addressing the financing issue. In January, LUNA delivered six $10,000 grants to women filmmakers at Sundance. Last week in Austin, LUNA and South by Southwest partnered with Chicken & Egg Pictures, a nonprofit devoted to supporting women nonfiction filmmakers, and Gamechanger Films, which exclusively finances women-directed narrative films, to award two $15,000 artist grants to women filmmakers—one for documentary, one for narrative film.
For Nanfu Wang, who won the documentary grant for her film I Am Another You, the grant will help her continue to make films. Wang grew up in a small, rural village in China. "We didn't have a lot of resources, and girls were not really encouraged to go to school," she says. Wang's dad died when she was 12, which further reduced the family's finances. "We could only afford for one kid to go to school, which of course was my younger brother."
Undeterred, Wang educated herself, then applied for a scholarship to Ohio State University's media studies program and got in. It was there she discovered documentaries. "I had never seen a documentary before coming to the United States," she says. " I realized this is what I want to do, it brings together all the things I love: storytelling, social change, visual language, and it can really make an impact."
She began filming I Am Another You, following Dylan, a young American street kid, with the idea that America must be so much freer than China. "I had a very vague idea of American freedom, especially coming from China and I had been longing for a place that was freer, which is how people fantasize about America," she says. Dylan provided a different window into both freedom and American society. "To me, now, freedom is more complicated," she says. "There are many, many problems, in any society. In this film I saw issues with homelessness and mental health and how society deals with that. Also religion, judgment, family problems, there are so many layers. And then especially now, as I was completing the film, the political environment has changed so much. Freedom is not free and it's not guaranteed, it's something people have to fight for all the time and you can't take it for granted. It's very slippery."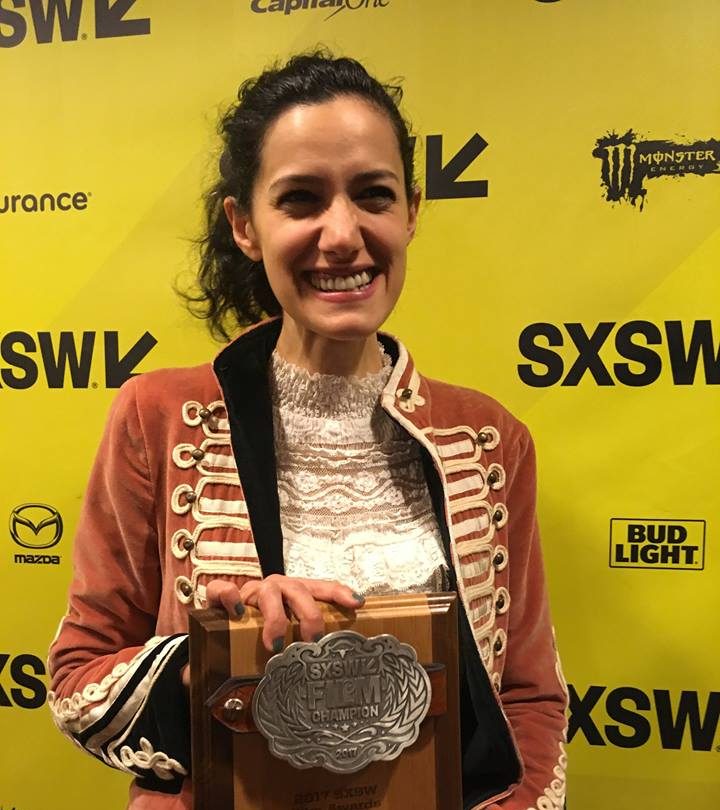 Ceylan Ozgun Ozcelik, the narrative film winner, also tapped into the current political moment with her film Inflame, a psychological thriller that looks at the impact of fake news and Orwellian control of the media and the populace. For Ozcelik, it's not just about revealing the dangers of autocracy but also the importance of remembering and learning from history. "The initial idea for Inflame was the story of a woman who starts to remember in a society that is forced to forget the past," she says.
Ozcelik says this grant not only supports her work financially but also brings validation and exposure. "As a Turkish filmmaker, I have always questioned myself in terms of comprehensibility during the creation process. This award means that Inflame is here and reached a global audience, against all odds," she says. "For that, I am really grateful to SXSW, Gamechanger and LUNA—they made Inflame visible."
Now in its 16th year, LUNAFEST continues LUNA's commitment to empower women and amplify their voices. Follow LUNA on Instagram, Facebook, and Twitter to see how they champion and support women in film and beyond.
Image Provided by Luna Bar
The post Show Her The Money: Why Financing Really Matters for Women Directors appeared first on SXSW.