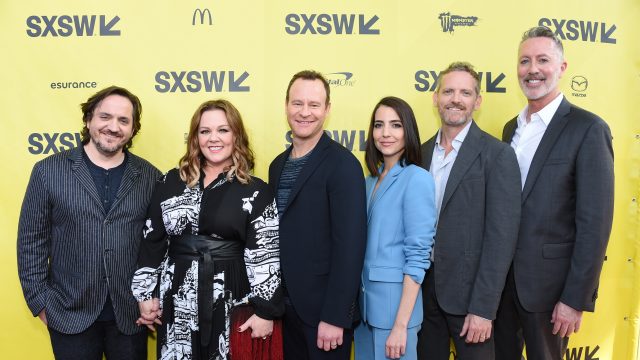 If you missed the SXSW world premiere of "Nobodies," which took place at the ZACH Theater on Monday, March 13, you can now watch the first episode of the television series tonight at 10pm/9c on the TV Land network.
"Nobodies" stars and is executive produced and written by Groundlings alums Hugh Davidson, Larry Dorf and Rachel Ramras and revolves around the three as they try desperately to land one of their famous friends for a feature script that they have developed, so that they, too, can rise to fame in Hollywood.
Davidson, Dorf and Ramras have partnered with their real-life friends, Emmy® winner Melissa McCarthy and Ben Falcone, who executive produce "Nobodies" through their production company, On The Day, with Falcone directing and guest-starring in the pilot episode.
Get inspired by a multitude of diverse visionaries at SXSW – browse more 2017 Keynotes, Featured Sessions, Red Carpets, and Q&A's on our YouTube Channel.
Follow us on Facebook, Twitter, Instagram, and SXSW News for the latest SXSW coverage, recaps, late-breaking announcements, and updates.
Photo courtesy of Michael Loccisano
The post 2017 SXSW World Premiere of "Nobodies" Airs on TV Land appeared first on SXSW.