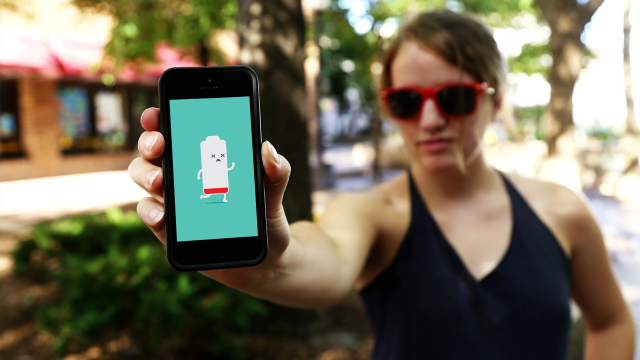 Content provided by Veloxity
Let's face it, if you get a dead phone battery during SXSW, your opportunity for fun and discovery nosedives.
From that important party to the late night rideshare, there are many reasons you need your cell phone to be alive and well. That's where REWOP comes in. This year at SXSW, the Veloxity team will be launching REWOP to help put an end to your dead battery anxiety.
REWOP is an Android and iOS app that helps people find places to charge their devices. Upon reaching low phone battery, the app will notify users of nearby charging stations. Charging locations, ratings, and other information on the app will be crowdsourced from users.
Surveys show that over 70% of smartphone users across the country report to have experienced anxiety over a low or dead smartphone battery. To combat that and to help promote the phone app during SXSW, REWOP-branded charging stations will be deployed at the Austin Convention Center and venues throughout the city.
Starting March 7, you can download REWOP for free from Google Play or the App Store.
Photo courtesy of Veloxity
---
Related News:
The post REWOP: the Cure for Dead Phone Batteries at SXSW appeared first on SXSW.