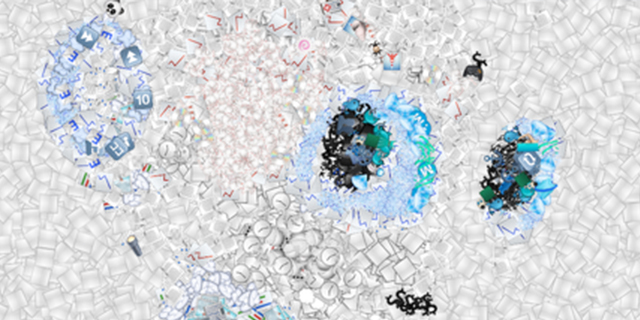 Not many things are as integral to our daily lives they way design is. We live it, breathe it, and utilize it each day. It shapes how we interact with technology and our world. Similarly, we are continuously immersed in the world of style—through fashion and technology, and the intersection of the two.
That's why SXSW curates a variety of immersive sessions on these topics. In the Design Track, we explore how we approach each element's design, and how that is crucial to its success or failure. Whether online or offline, it is imperative to explore design's role and purpose in technology. Similarly, the Style Track offers a platform for creatives in the fashion and technology community to converge, learn and innovate while delving into topics ranging from the future of retail, wearable technology, sustainable fashion, and more.
"Whether designing a product or experience, smart city or style app, we know that good design has the power to shape how we interact with technology and our world. At SXSW 2017 expect to see established innovators, first-time app developers, fashion designers, retail moguls, and more talk about their work with design and how we'll all experience the world differently in the future," said Design and Style programmer, Kelly Krause.
Looking for Design and Style sessions to attend? Check these out:
Design Track Sessions
When Your Internet Things Know How You Feel
March 10, 2017 | 3:30 PM – 4:30 PM
The technology we use every day knows a lot about what we do—what we click on, where we go, and who we follow. But so far, it doesn't know much about how we feel. That's changing.
Emotion-sensing technology is moving from an experimental phase to reality. Maybe, our Internet things will start to understand us, cultivating emotional connections and picking up on social cues. What does it mean for how we design technology? This talk, grounded in the latest research and case studies, shows how designers can create rich, emotional experiences for the next wave of emotion-aware technology.
The Risks of the Quantified Mind
March 10, 2017 | 12:30 PM – 1:30 PM
With Google, Apple and Amazon racing to embed voice services across our devices, conversational user interfaces will soon become ubiquitous. But the shift from screens to voice unlocks a new set of concerns for personalization, distinct from Netflix's recommendations or Google's filter bubbles. As advances in natural language understanding and affective computing take hold, assistants will rely on a vast, textured data set of choices, memories and desires in the past to condition our lives in the future. How can we navigate this tradeoff between personalization and emotional growth, and design successful personal assistants that still leave space for the user to grow, change and forget?
Style Track Sessions
Technology: Fashion's New BFF
March 12, 2017 | 5:00 PM – 6:00 PM
Retailers are being inspired by technology in a myriad of new ways, and are developing rich, visual shopping experiences and creating highly personalized services. For example, Kendra Scott is developing an experience with the look and feel of a store rather than an e-commerce site, where customers can browse drawers of a jewelry designer's workbench to select styles and stones. ModCloth's "Fit for Me" app enables a shopper to input her measurements and have a personalized, curated series of fashions served up, based on ratings and reviews from community members with similar body types. Ali & Jay's partnerships with concierge apps meet the lifestyle needs of its digital native customers.
Retail's Future: Community = Commerce
March 11, 2017 | 3:30 PM – 4:30 PM
Everything consumers want is available at their fingertips, just a click away. But as our cultural addiction to devices grows, so does a major movement that is impacting shopping habits – a rejection of the impersonal. Consumers are craving human connection and community. The future of retail must include interaction and involvement, without the use of a screen, to survive.
Retailers and brands who can provide a live, personal, unique shopping experience will thrive. Community building, curation, storytelling, and one-on-one conversation is crucial for success. Creating a truly interactive, unique experience – one that truly resonates with customers – has never been so important.
Photo courtesy of session, When Your Internet Things Know How You Feel
Related News:
The post What to See at the 2017 SXSW Conference—Spotlight on Design & Style Tracks appeared first on SXSW.