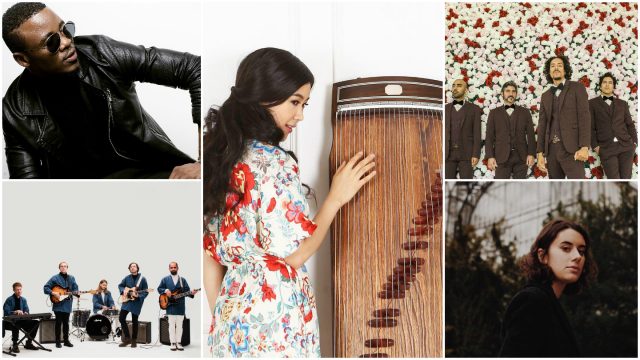 The Radio Day Stage and the International Day Stage are great way to catch some killer performances in between panels and conference sessions at the Austin Convention Center. The Radio Day Stage will take place from March 15-18 and the International Day Stage March 16-18. Access is given to all Badgeholders and Official Showcasing Artist Wristband holders.
The Radio Day Stage presents a must-see lineup of artists such as Real Estate, Middle Kids, Temples, and Chicano Batman. Real Estate is back with their new single "Darling," the first release from their anticipated upcoming album In Mind. Hailing all the way from Australia, Middle Kids make a fantastic mix of indie-pop rock with a touch of Americana. Temples just released their new album Volcano and never disappoint with their dreamy neo-psychedelic pop melodies. Chicano Batman mixes psychedelic soul with Brazilian Tropicalia reference points, creating their own funky groove since 2008.
The International Day Stage offers a wide range of sounds and unique performances from artists around the globe including BIRTHH, Luna Lee, and Alikiba. Alice Bisi, better known as BIRTHH, is an indie pop artist that expresses emotional and dark-hearted lyrics and fluorescent melodies. Luna Lee is a Korean musician and master of the Gayageum, encompassing sounds from leading guitarists such as Jimi Hendrix, Stevie Ray Vaughan, and Eric Johnson, and has introduced the Gayageum sound to a global audience. Alikiba is a multiple award winning Tanzanian singer-songwriter, known for selling out major shows and reaching number one on the charts with his hit songs "Aje" and "Mwana".
Photo credits, clockwise from top left:
Alikiba photo by Osse Sinare
Luna Lee photo courtesy of artist
Chicano Batman photo by Josué Rivas
BIRTHH photo by Margot Pandone
Real Estate photo by Shawn Brackbill*
The post Radio Day Stage and International Day Stage Lineups Announced appeared first on SXSW.