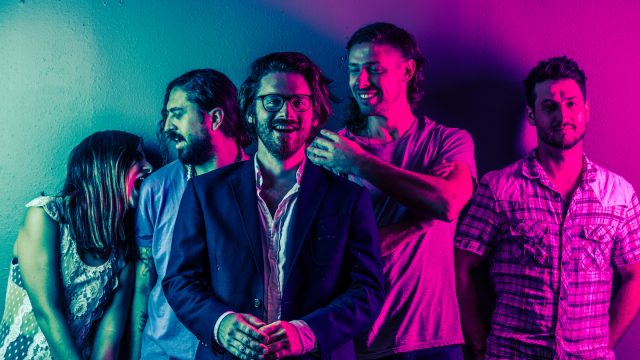 All photos by Dylan O'Connor
The SXSW portrait series is a great opportunity to check in with past Showcasing Artists to see what they are working on and what they are excited about in their careers. For our first gallery of this season we met up with Walker Lukens. Luken's band is part of the new wave of Austin-based talent breaking out to bigger audiences. His project has evolved over the years from emotionally charged solo material to angular soulful-rock fit for main stages.
We met up with the band at their rehearsal space to snap portraits and chat during their busy summer schedule, including performances at Bonnaroo and Float Fest.
Read on and browse through the gallery.
Q&A
What was the highlight of your tour earlier this summer?
Waking up in a tent the morning after we played at Bonnaroo to Anthony Keidis telling me to suck his kiss. I guess waking up to the Red Hot Chili Peppers soundchecking was also a low point.
What does the rest of 2017 look like for the band?
More of the same, new music, more shows, more waking up in tents.
You've performed at SXSW regularly in recent years. What has your experience been like?
Taylor Hanson saw our set once and wanted to take us on tour. Once I played at a pop-up Mcdonalds . . . Last year, we played at Spoon's record release show. I played a 'loop station' set in a fancy hotel lobby once for only the concierge. I've always loved SXSW and would not be where I am today without it.
Your music has evolved over time, how would you describe the upcoming LP?
70s-era ZZ Top with less of the bros-drinkin-round-the-campfire vibe and more synths.
Portrait Gallery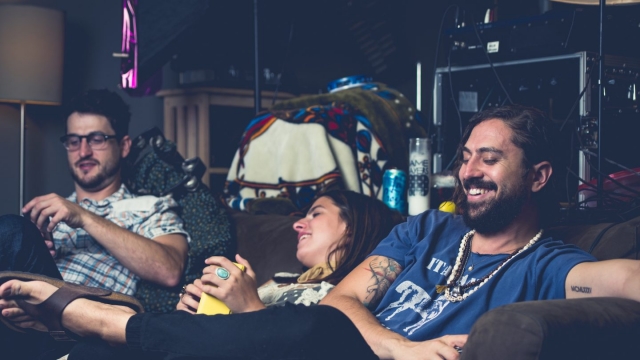 All photos by Dylan O'Connor
The post Q&A and Portrait Gallery: Walker Lukens appeared first on SXSW.