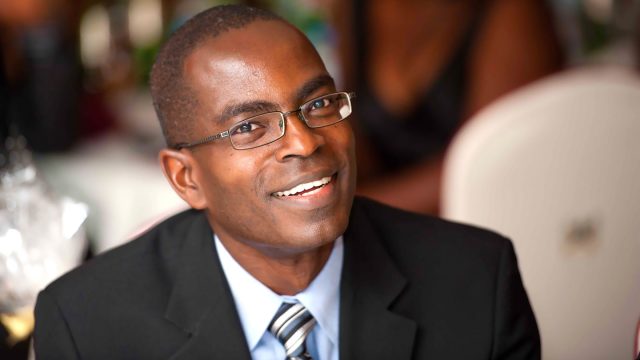 Founder and President of Ashesi University in Ghana, Patrick Awuah, was announced today as a keynote speaker for SXSW EDU 2019.
With a reputation for innovation and quality education in Ghana, Patrick has been widely recognized for his leadership and was most recently named the 4th Most Respected CEO in Ghana. He's also won the MacArthur Fellowship; the McNulty Prize; Membership of the Order of the Volta – one of Ghana's highest awards, given to individuals who exemplify the ideal of service to the country; and the World Innovation Summit for Education Prize.
Ashesi University is a not-for-profit institution, recognized as one of the finest universities in Africa. Under Patrick's leadership, Ashesi has created a powerful curriculum and model grounded in the liberal arts that fosters critical thinking, entrepreneurship, ethics, and leadership.
"I founded Ashesi to be the spark of a revitalized Africa. Ashesi is a catalyst for new enterprises and new solutions and offers a new model for other universities in Africa.

Africa will be transformed under the leadership of bright young Africans who are educated in Africa, taught to think critically, to question, to solve problems and above all, to care."

–Patrick Awuah Jr.
Prior to founding Ashesi, Patrick spearheaded a number of notable projects at Microsoft. He holds bachelor's degrees in Engineering and Economics from Swarthmore College and earned an MBA from UC Berkeley's Haas School of Business before returning to his native Ghana.
Learn more about Patrick Awuah Jr., and make plans to attend his keynote address at SXSW EDU, March 4-7, 2019!
Register to Attend SXSW EDU 2019
SXSW EDU, March 4-7, is the on-ramp to the SX week. The four-day event celebrates innovation and thought-leaders at the forefront of education and learning. Register to attend SXSW EDU by Friday, October 26 for $395 or add a SXSW EDU badge onto your SXSW Platinum, Interactive, Film or Music badge purchase for only $345. Once registered, book your hotel through SXSW Housing & Travel for the best available rates.
Join the most energetic and innovative leaders in education at SXSW EDU 2019. Register to attend through Friday, October 26 to save $200 off the walk-up rate.
2019 EDU Keynote Patrick Awuah Jr., Founder & President, Ashesi University, Ghana
The post Patrick Awuah Jr. Announced as Keynote for SXSW EDU 2019 appeared first on SXSW.