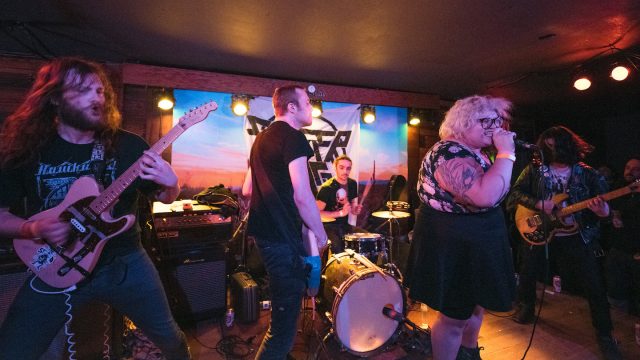 The SXSW Music Festival team is spending these hot summer days going through your Showcase Applications, and we're enjoying what we're hearing so far. If you're interested in being a part of the event, apply to be a Showcasing Artist or enter a PanelPicker session idea.
This week welcomes a nice mix of new artist releases from past SXSW showcasing artists heavy on dreamy rock and electro-pop tones. Ishmael Butler, Left-field hip-hop artist Shabazz Palaces, releases 2 lps to keep fans busy getting their heads around his psychedelic beats. Michelle Zauner's solo project Japanese Breakfast release Soft Sounds From Another Planet today, a conveniently named album that also functions as a great description for her take on eclectic indie-pop, although she does tend to get a bit noisier than she gives herself credit for. Electronic pop act RAC release the cheeky collaboration-filled electo-pop album EGO as well.
Each week we will pick one of the album releases and make a playlist for those that are enjoying the album but want to discover more similar artists. This week, we're selecting a indie and garage rock playlist inspired by Sheer Mag, their new album Need To Feel Your Love releases today. Go ahead and give it a listen because these playlists will only be active for one week before we pick a new artist to focus on. Follow us on Spotify to keep up with our playlists each week, and be sure to follow the playlist.
Past Showcasing Artist July 14th Releases
Lucy Rose – Something's Changing
Waxahatchee – Out In The Storm
Japanese Breakfast – Soft Sounds From Another Planet
Neil Young – Hitchhiker
RAC – EGO
Shabazz Palaces – Quazarz: Born On A Gangster Star & Quazarz vs. The Jealous Machines
Sheer Mag – Need To Feel Your Love

Sheer Mag at SXSW 2017 – Photo by Alejandro Mendoza
The post New Music! SXSW Artist Releases – Friday, July 14 appeared first on SXSW.