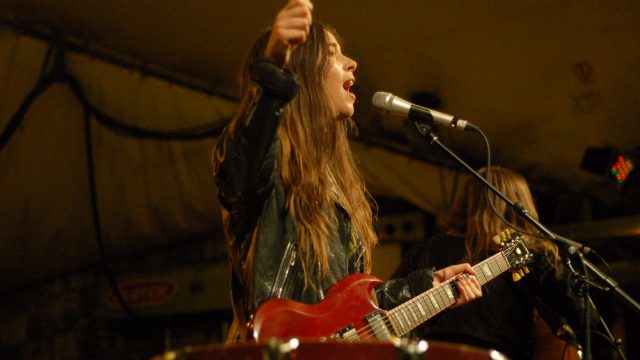 We're back from July 4th holiday and are busy prepping for SXSW 2018. If you're interested in being a part of the event, apply to be a Showcasing Artist or enter a PanelPicker session idea.
This week, similar to last week, sees a slightly lower than average amount of new releases because of July 4th, but there are still some awesome releases from past artists at SXSW. Indie-electronic pop artist Toro Y Moi is back with a new album full of the summery jams that he's made his name on, East-coast hip-hop duo The Doppelgangaz return with a new album, and indie-rock mega-group Broken Social Scene return with their first full-length since 2010. Check below for the full list of SXSW artist releases.
Each week we will pick one of the album releases and make a playlist for those that are enjoying the album but want to discover more similar artists. This week, we're selecting a female vocal driven playlist inspired by Grulke Prize winners HAIM, their new album Something to Tell You releases today. Go ahead and give it a listen because these playlists will only be active for one week before we pick a new artist to focus on. Follow us on Spotify to keep up with our playlists each week.
Past Showcasing Artist July 7th Releases
This Is The Kit – Moonshine Freeze
Broken Social Scene – Hug of Thunder
HAIM – Something to Tell You
The Doppelgangaz – Dopp Hopp
Toro Y Moi – Boo Boo
Public Service Broadcasting – Progress

Haim at SXSW 2013 – Photo by Yoomi Park
The post New Music! SXSW Artist Releases – Friday, July 7 appeared first on SXSW.