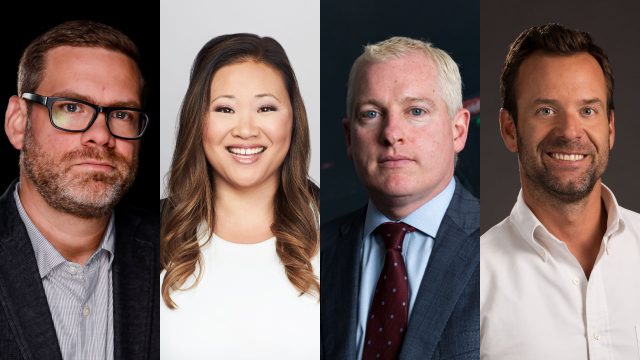 The SXSW Gaming Festival (March 15-17) has revealed the first of its Featured Speakers lineup for SXSW Gaming 2018.
With esports being a focal trend from SXSW Gaming 2017, and one that has recently taken the gaming industry by storm, this is an exciting time to be at the forefront of pivotal conversations and trends that will forever shift the landscape of esports.
Access to SXSW Gaming Featured Speakers and other Gaming festival-related events is complimentary to all SXSW badgeholders, and can be accessed with SXSW Gaming wristbands as well.
SXSW Gaming Featured Speakers
Nate Nanzer (Commissioner, Overwatch League) – Serving as the Commissioner of the Overwatch League, Nate Nanzer leads the cross-discipline esports effort for the team-based shooter. Nate began developing plans for an Overwatch esports program in his spare time while working in Blizzard's marketing department, and has now turned that passion into a full-time role. He oversees the strategy, development, and execution of Overwatch esports for all levels of play, and is responsible for everything from partnerships to competition rules.
Christina Alejandre (GM of ELEAGUE & VP of Esports, Turner Sports) – Christina Alejandre joined Turner Sports in March 2016 as General Manager of ELEAGUE and Vice President of Esports. In this role, she leads the development and strategy for ELEAGUE, a transformative esports tournament brand created in partnership with IMG. She is responsible for business operations, content, and program strategy for ELEAGUE, as well as the pursuit of new esports opportunities.
Brendan Donohue (Managing Director, NBA 2K League) with Manny Anekal – As Managing Director of the NBA 2K League, Brendan Donohue is responsible for overseeing the newly formed esports league set to launch in 2018. Donohue, a sports industry veteran with more than two decades of experience in team and league operations, manages a league that will feature 17 NBA teams in its inaugural season. Prior to assuming his current role in April 2017, Donohue served as SVP of the NBA's industry-renowned Team Marketing & Business Operations (TMBO) department. Donohue will be interviewed by Manny Anekal, founder and CEO of The Next Level.
Pete Vlastelica (President and CEO, MLG) – Pete Vlastelica is President and CEO of Major League Gaming (MLG), a division of Activision Blizzard devoted to creating the best esports experiences for fans across games, platforms, and geographies. Prior to MLG, Vlastelica was the Executive Vice President of Digital at FOX Sports, where he focused on content and product development, social media, technology, and creation of multi-platform content properties, including the Emmy-award winning Garbage Time with Katie Nolan. He directed the growth of FOXSports.com and the mobile app FOX Sports Go, where he oversaw the streaming of thousands of live sporting events, including Super Bowl XLVIII, which set a new internet record for streaming viewers for a sporting event.
Visit SXSW Gaming 2018
SXSW Gaming registration is now open! If you're looking to immerse yourself in the gaming industry and learn more about the impact that's being made at SXSW, register to attend with an official SXSW Gaming Wristband and book your hotel reservation for the 2018 SXSW Gaming Festival.
Nate Nanzer, Christina Alejandre, Brendan Donohue, and Pete Vlastelica – Photos courtesy of Speakers
The post Nate Nanzer, Christina Alejandre, Brendan Donohue, and Pete Vlastelica to Speak at SXSW Gaming 2018 appeared first on SXSW.