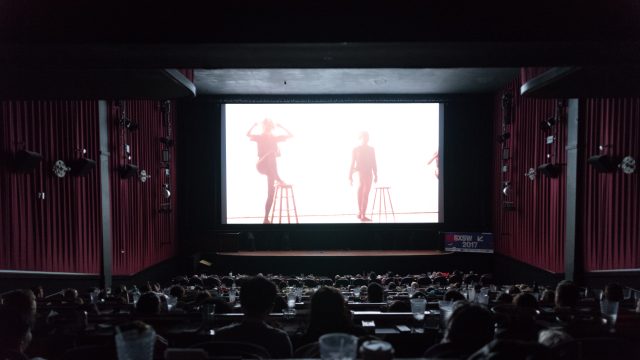 If you are looking to submit your film to the 2018 SXSW Film Festival, make sure your film meets our premiere status requirements!
SXSW Film understands that many of the films submitted to our festival are being entered to other festivals around the world. However, it is very important to keep us posted if your premiere status will change from what was listed on your application.
Our 2017 lineup included 85 World Premieres, 11 North American premieres, and 5 U.S. Premieres from a submission pool of 2,432 feature films.
Films that play in our Narrative and Documentary Feature Competition categories consist solely of world premieres. This is a case where the premiere status of your film is key.
While the premiere status is a factor in our final decision-making, we don't place tough restrictions for our shorts program.
The SXSW Film Festival plays a number of shorts that have appeared on the internet or played at other festivals. If SXSW Film really connects to and loves a short and has received minimal attention, we will try to share it with our enthusiastic audience.
For Episodics, your series content cannot be available online, have already had its broadcast premiere, or be available in any other form. Remember, your content must include a pilot or first episode.
If you get invited to another festival and want to know where your film stands here at SXSW, you can email filmfest@sxsw.com after October 20. We may not be able to give you an answer, but we'll do our best!
To learn more about submitting to SXSW, watch our How To Submit Your Film video and check out our Film Submission FAQ.
Join Us For SXSW 2018
Grab your Film Badge today for primary access to all SXSW Film events including world premieres, roundtables, workshops, and parties. Register to attend by Friday, October 20 and save before prices go up in November. Make your hotel reservations through SXSW Housing & Travel for the best available rates. We hope to see you in March!
Follow us on Facebook, Twitter, Instagram, and SXSW News for the latest SXSW coverage, announcements, application tips, and updates.
Screening from 2018 SXSW Film Festival – Photo by Anthony Mireles
The post Film Submission Tips: Premiere Status appeared first on SXSW.