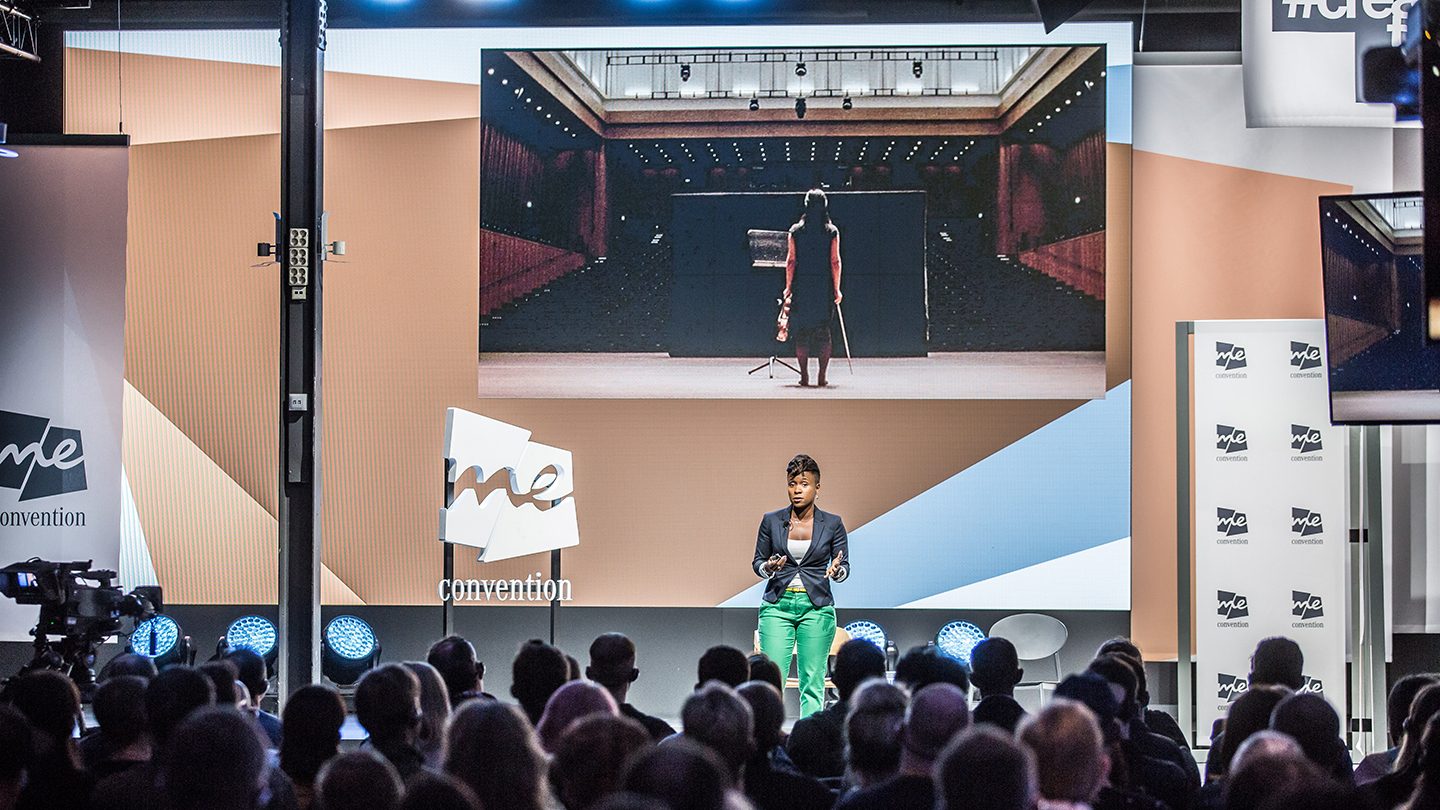 SXSW and Mercedes-Benz are once again joining forces to present the third edition of me Convention, an annual conference where curious and creative minds gather to examine worldwide developments, share their visions of a better future, and create solutions to reach them.
This year's me Convention returns to Frankfurt am Main in Germany, running Wednesday, September 11 – Friday, September 13 during the International Motor Show (IAA), and programming announcements have begun with the return of Startup Cities and a new focus on local entrepreneurship in the host city's neighborhood.
Startups Around the World
For the third year running, the presentations in the Startup Cities track will give representatives of cities around the world an opportunity to demonstrate how their home supports and inspires entrepreneurship. Twelve cities have been confirmed so far, representing countries ranging from Belgium to Taiwan, and including our very own Atlanta, Georgia. Explore the unique ecosystems of these cities, the mechanisms used to promote cooperation between business and institutions, and what problems have been overcome to make each of them a great place to start a new business.
Local Revolutions and Global Impact
The 2019 me Convention will shine a light on how regional efforts can have worldwide potential, starting right on their own doorstep. Startups and organizations will present research and products on themes ranging from AI to corporate sustainability, including groups from the Karlsruhe Institute of Technology, Startup Mannheim, and Stuttgart's Startup Autobahn. Highlights include the Startup Bootcamp, where five teams of young people will develop and pitch a business idea to a jury including Dorothee Bär, Germany's State Minister for Digitization, and a Cybersecurity Escape Room from Frankfurt's TechQuartier, where you can dive into the experience of hacking a bank.
International startups can also submit an application to be part of the Reeperbahn Startup pitching competition that will take place at the me Convention on Friday, September 13.
Join Us In Frankfurt
These kinds of ideas are at the heart of me Convention – fostering and celebrating insight, inventiveness and inspiration. Register to attend and join in the conversation, find new collaborators, and work together to #createthenew at me Convention 2019 from September 11–13 in Frankfurt.
Take a look back at the 2018 me Convention photo gallery with event highlights to get a taste of what's in store this year.
Stephanie Lampkin at the 2018 me Convention – Photo by Markus Nass
The post Local Entrepreneurs and Global Startups Journey to me Convention 2019 in Frankfurt appeared first on SXSW.