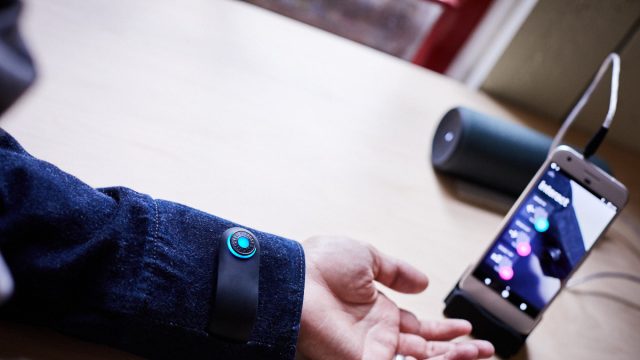 This year at SXSW, Levi's created the Levi's Outpost–a space dedicated to music, innovation, and style, packed with panels, workshops, and exhibitions.
Earlier this week, we heard the uncensored story behind the iconic Rolling Stone covers (ask Mark Seliger about Paul Simon's Graceland tour). Levi's Tailors then helped us face our fears of not being crafty enough to distress our jeans. We also discovered the science behind simultaneously riding a bike and screening our boss's calls, now possible thanks to the Levi's® Commuter™ Trucker Jacket with Jacquard™ by Google. To top it all off, at night we partied in good company thanks to killer sets by Neon Indian, Francis and the Lights, and Nancy Whang.
One of our favorite happenings at Levi's Outpost was a master class for young musicians that's part of Levi's #SupportMusic initiative. Rolling Stone's Brittany Spanos, Will Hermes, Josh Eells, and David Fricke led a version of their "Stories from the Field" for youth from Kids in a New Groove, an Austin-based nonprofit dedicated to music mentorship for foster youth. It's all about educating the next generation and Levi's is making youth a priority.
Join Levi's for one last hurrah at the Levi's Outpost tomorrow for their Levi's x Rolling Stone Closing Party.
Content and photo provided by Levi's
---
Related News:
The post Join Levi's for One Last Hurrah at the Levi's Outpost appeared first on SXSW.