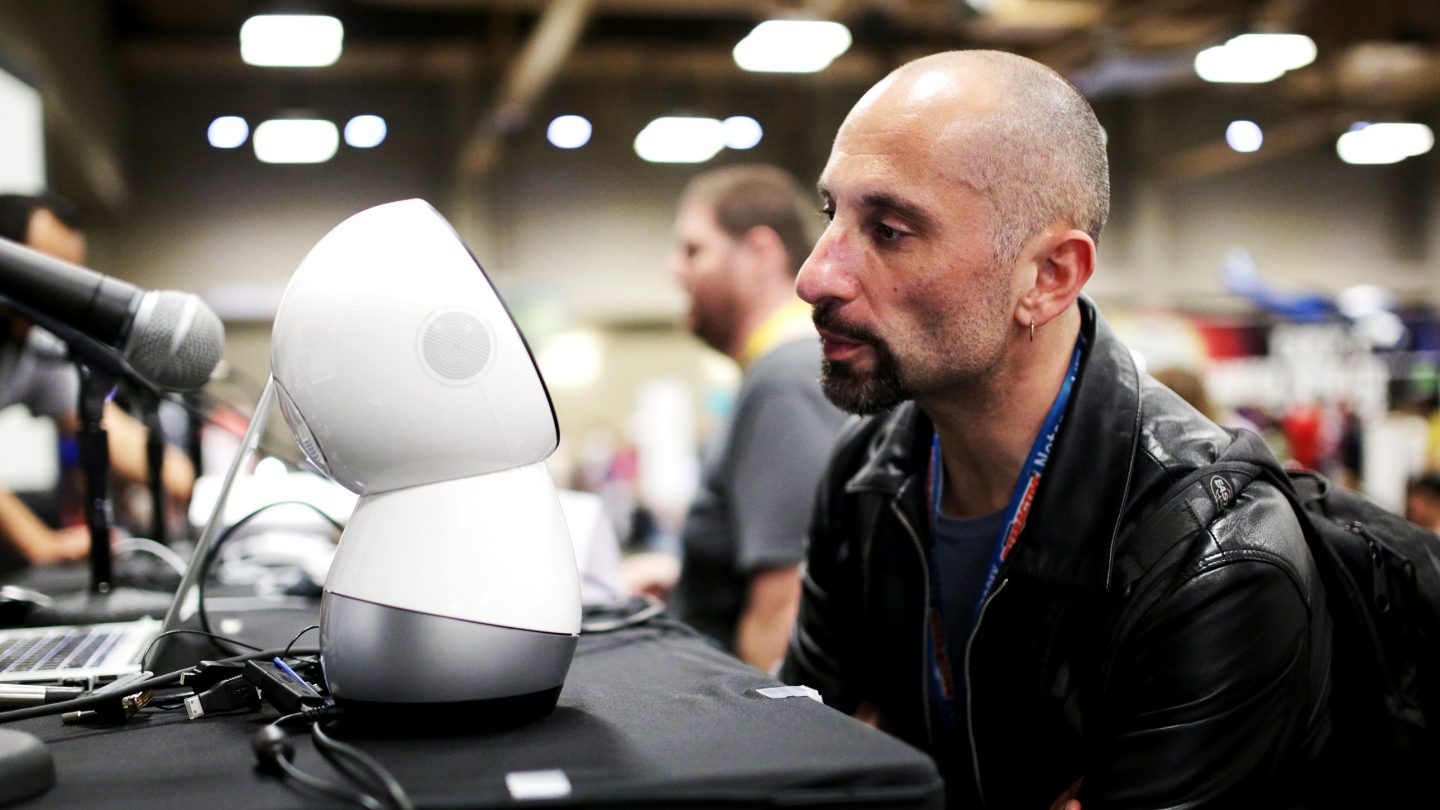 Come with us on a journey into the universe of PanelPicker trends. SXSW PanelPicker® helps shape the majority of the 2017 SXSW Conference programming, and it also helps us identify industry trends based on each season's entries. Explore some of what is trending in the realm of space, robots, automation, machine learning, and more, based on 2017 PanelPicker entered proposals.
Space is a pretty big topic, infinite at that, spanning across a variety of sectors including cosmology, relativity, mathematics, spatial analysis, and beyond. PanelPicker proposals related to "Space" have rocketed up +18% this season compared to 2016 entries. Narrowing it down to space exploration, "NASA" has seen a -16% decrease in proposals entered for 2017.
While trends have shifted here, the mechanics involved behind space exploration and the future of technology is on the rise in PanelPicker entries. "Robots" have increased +30% appearing in proposal topics such as missions to space, cars, education, automation, and "a nice game of chess" (well, not that last WarGames one). "Machine Learning" – computers able to learn without being explicitly programmed – is up +81% and "Automation" – operating or controlling a process with minimal human intervention – is up +20% in 2017 entries compared to 2016. Taking automation and robots to the road, PanelPicker entries for "Self-driving" have accelerated +133% for 2017.
As we take one step for mankind towards the future of technology, and one giant leap for robots in PanelPicker – what might be next? Consider this quote from past SXSW Featured Speaker, Dr. Cynthia Breazeal, Founder and Chief Scientist of Jibo: "If you look at the field of robotics today, you can say robots have been in the deepest oceans, they've been to Mars…They've been all these places, but they're just now starting to come into your living room. Your living room is the final frontier for robots."
PanelPicker Community Voting
So as you flip through channels on your hand-recognition smart tv while your roomba glides beneath you, dive into other interesting trends by browsing 2017 PanelPicker proposals and lend us your expertise – Community Voting is open through Friday, September 2. Login to panelpicker.sxsw.com or create an account to begin voting – select the "thumbs up" icon for "yes" or the "thumbs down" icon for "no" next to each proposal.
Did you submit a proposal? Rally online support for your idea and encourage voting through your personal blog or social media channels using our "Vote For My PanelPicker Idea" graphics. Read the PanelPicker FAQ to learn more about the voting and selection process.
Register to Attend
Join us in March to experience a multitude of engaging and forward-thinking sessions. Register to attend SXSW 2017 before Friday, September 9 for the most savings of the season and book your hotel through SXSW Housing & Travel for the best available rates.
Audience member at 'A Robot Companion: Human's Best Friend?' during SXSW 2016. Photo by Heather Kennedy/Getty Images.
---
Related News:
The post Inside PanelPicker: Space, Robots, and Machine Learning Trends appeared first on SXSW.