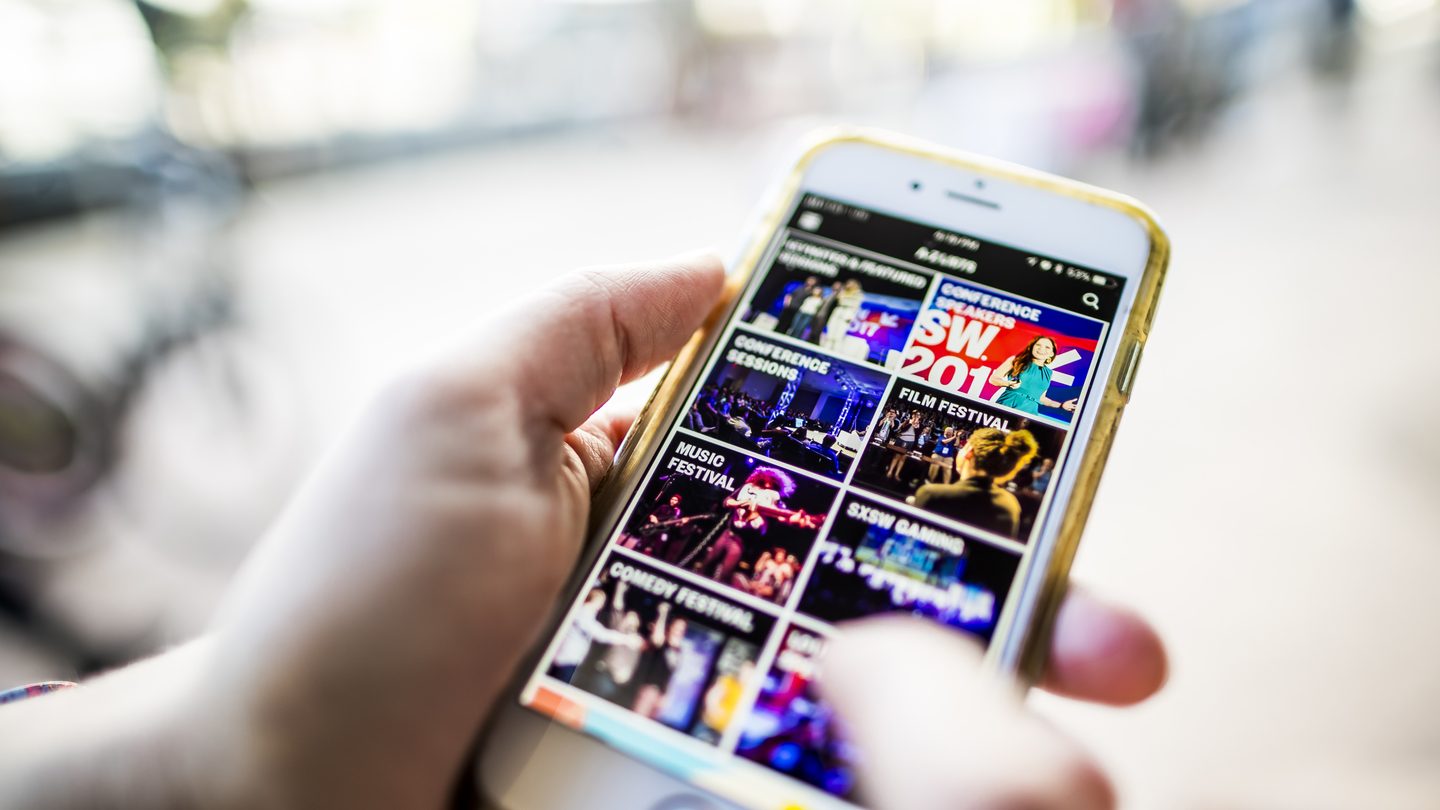 Hold your SXSW future in the palm of your hand – download SXSW GO®, the official mobile app of SXSW 2019, to begin!
The process of making your SXSW Schedule is a useful discovery tool for events you may not otherwise hear about. SXSW GO allows you to browse the entire SX programming lineup, create a customized schedule, and sync it with all of your devices so your info will always be up to date. Events can be filtered by conference, festivals, event type, and more. Once you're logged in, simply click the star to the left of an event's listing to add it to your schedule.
The mobile app also provides a suite of Event Navigation Tools to help you navigate and access conference and festival events. Plus, get schedule recommendations and discover new music, films, and sessions. Below are only a smattering of app features you will have at your finger tips to help you get the most out of attending SXSW.
Favorited By – See how many people have starred any event.
SXSW Recommends – Get personalized event recommendations based on a variety of factors including: a registrant's favorited events, networking contacts, time, location, and popularity by weighting these factors through an advanced algorithm created by SXSW and Eventbase.
SXXpress – A digital pass program for SXSW Platinum, Film, and Music registrants that allows enhanced access to Music and Film Festival programming.
Networking – Search the directory for other attendees and boost your networking with personalized recommendations from SXSW Recommends.
Browse the full list of features and stay tuned for the January 2019 update when all features are released.
Click the buttons below to download the mobile app on iPhone, iPad, or Android.
Download for iOS Download for Android
Register today for SXSW 2019 to experience an event packed full of showcases, screenings, conference sessions, exhibitions, workshops, networking events, mentor sessions, and so much more. Make your hotel reservations through SXSW Housing & Travel for access to the best available rates and locations. See you in March!
Photo by Aaron Rogosin
The post Get SXSW GO: The Official Mobile App for SXSW 2019 appeared first on SXSW.