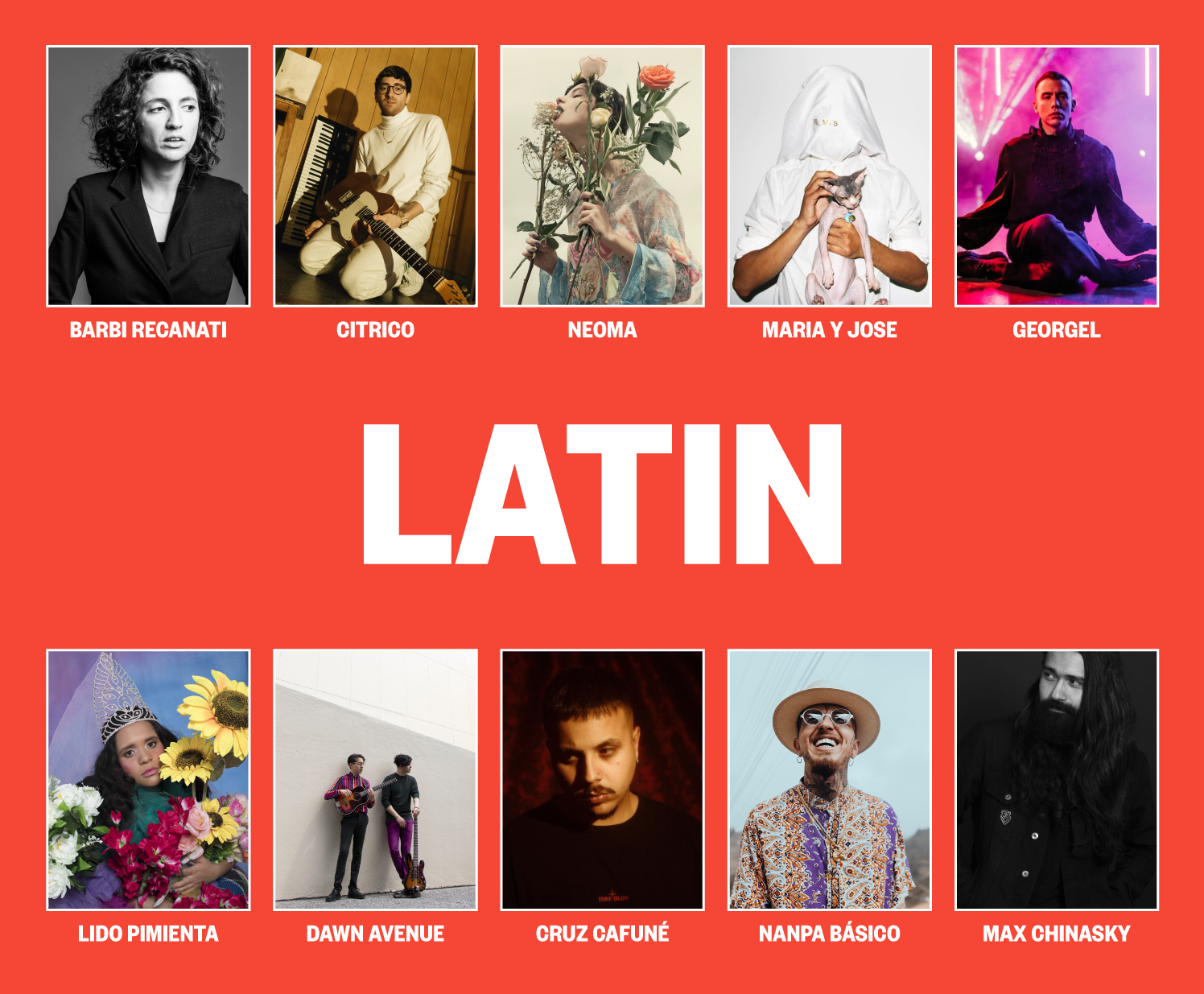 LISTEN NOW
This week, get to know some Latin acts performing at the SXSW 2020 Music Festival. The Audio Mundo Playlist is a mix of indie, electronic, rock, and trap all tied together by Latin roots. The selection of songs is not only diverse in genre, but also in region and represents artists from Argentina, Chile, Uruguay, Colombia, Ecuador, Mexico, Span, Puerto Rico, Canada, and the United States.
Read about some of our favorite acts below, listen to our Apple Music and Spotify Audio Mundo playlist, and explore the SXSW Schedule for a full list of showcasing artists.
Marco Otranto is Buenos Aires-based Bedroom pop act Cítrico. He wrote his first album "Jungla Estelar" after studying music production in London and participated in Argentinian music festivals "Cosquin Rock" and "Personal Fest" in 2017.
During 2019, the artist focused on producing and songwriting with upcoming artists from Argentina, Uruguay, France, and more and is working on an album set to release in 2020.
Columbian singer-songwriter Nanpa Basico is an idol for a new generation of Latin hip hop. A combination of rap and reggae, his music focuses on the positive values of life.
Nanpa Basico has a five-album catalogue and has gained a massive following among his social media followers through his internet presence.
You probably know Barbi Recanati as the frontwoman of Grammy Latin nominated group Utopians, but she's coming to Austin, TX this spring as a solo act. The Buenos Aires-based indie Latin Rock artist is finishing her first solo album and has released an EP and two singles in the last year.
While she isn't on the stage, she serves as the creator and director of a feminist record label GOZA RECORDS and the podcast "MOSTRAS DEL ROCK" where she tells the stories of females in rock and roll.
Cruz Cafuné is a Latin urban/trap artist based out of Tenerife in the Canary Islands. He began his music career much like many turn-of-the-millenium rappers — on the internet. Cruz Cafuné emerged on the scene in 2015 with his crew known as BNMP (Broke Niños Make Pesos).
His island vibes quickly gained attention in the Spanish urban music scene and his African, European and Latin American roots marked his sound as unique. The artist has toured with fellow style-defying acts such as Bad Bunny and Rosalía since.
The post Speed Dating with SXSW 2020 Latin Artists appeared first on SXSW.