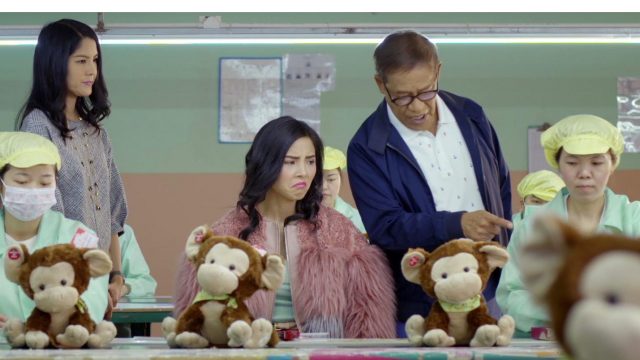 The 2019 SXSW Film Festival is almost upon us and we can't wait to have you here! Before you make your way down to Austin, TX, get to know films from our lineup a little bit better with our Filmmaker In Focus series. Dive into our Q&A with director Emily Ting, as she tells us about her film Go Back to China, which will make its world premiere in the Narrative Feature Competition.
In your own words, what does this film mean to you?
Emily Ting: Go Back to China is the kind of story I got into filmmaking to tell. Loosely based on my own family and my experience of working in China, this is the most personal film I've ever made. This film is everything I wanted to tell my family, but couldn't in person.
What motivated you to tell this story?
ET: Everyone has one story that has shaped the trajectory of their life and who they are today. For me, going back to Asia to work for the family business was THE defining moment of my life. After the success of my first film Already Tomorrow in Hong Kong, there was a lot of expectation for me to make another rom-com. But I felt like I needed to tell this story first before I could tell any other story.
What do you want the audience to take away?
ET: It's not worth it to sacrifice a relationship with your family in the name of supporting them financially.
What were you doing when you found out you were coming to SXSW?
ET: I was actually sound mixing the film! I had my phone off, so I missed the call from Janet Pierson. But then I was very shocked and excited to receive the official invitation via email.
What made you choose SXSW to showcase your film to the world?
ET: I've dreamt to premiere a film at a big film festival like SXSW my entire life, so it was a no brainer when the film was invited!
Add Go Back to China to your SXSW Schedule. Stay tuned in the coming weeks as we share more interviews with our SXSW 2019 filmmakers!
Join Us For SXSW 2019
Register and book your hotel now to save! The Film Badge gets you primary access to all SXSW Film events including Film Keynotes and Featured Sessions, world premieres, round tables, workshops, parties, and more. Over the course of nine days, the SXSW Film Festival hosts over 450 screenings! Film registrants also have primary access to Convergence events, including the Comedy Festival and nine unique Conference tracks, as well as secondary access to most Interactive and Music events.
Go Back to China – Photo by Josh Silfen
The post Emily Ting Discusses Her Narrative Feature Go Back to China – SXSW Filmmaker In Focus appeared first on SXSW.