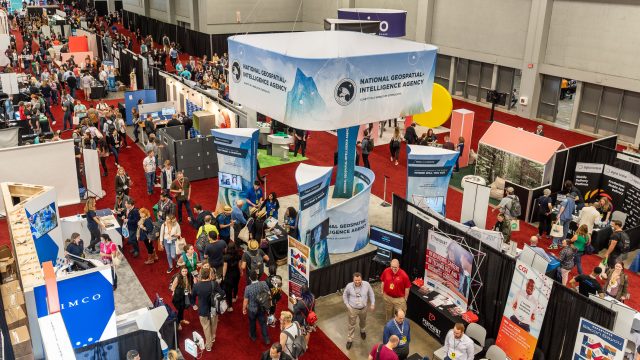 Looking to increase brand awareness, drive business, network, or gain exposure? Then join us and be a part of the 2020 SXSW Trade Show! This can't-miss event runs March 15-18.
As the largest exhibition at SXSW, in no other part of SXSW will you find this many creative businesses and organizations together in one place. In fact, 2019 brought together more than 175 businesses and organizations from 25 countries, all dedicated to forward-thinking innovation of all kinds.
New for SXSW 2020, the Trade Show will feature 20 distinct pavilions on the show floor that align with the SXSW Conference Tracks, giving tens of thousands of attendees and decision makers a hands-on, experiential showcase that brings the conference conversations to life with endless unexpected discovery opportunities.
For businesses and organizations, having a presence at the Trade Show is an unparalleled opportunity to network and promote your brand across the creative industries, all while experiencing the latest innovations from around the world.
Don't miss out on this incredible opportunity to be a part of the SXSW Trade Show! Space is limited so apply to exhibit today!
Photo by Merrick Ales
The post Apply to the SXSW Trade Show: The Hands-On, Experiential Showcase appeared first on SXSW.