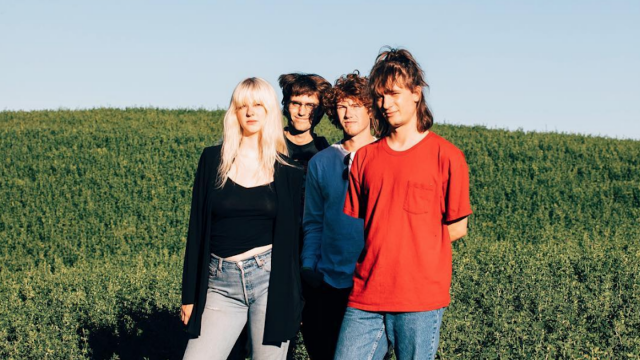 In October, we announced 240 Showcasing Artists for SXSW 2019. More announcements are just around the corner, but in the meantime, SXSWfm® will spotlight groups of artists representing not only different genres of music, but different locations around the world.
This week's spotlight show features music by Indie-Rock artists The Beths (New Zealand), PABST (Germany), DYGL (Japan), Lost Under Heaven (UK-England), Slow Pulp (Wisconsin), and more. Listen now!
SXSWfm 2019 Artist Spotlight: Indie-Rock
Listen to SXSWfm online 24/7 to hear all kinds of music, from all over the world. To hear more from SXSW 2019 Showcasing Artists, listen at 8am, 2pm, and 8pm daily (All times CT). Stay tuned for more spotlight shows as we prepare for the 2019 SXSW Music Festival!
Beginning in January 2019, SXSWfm will catch you up on all of the artists being added to the 2019 SXSW Music Festival lineup each week on Thursdays at 10AM CT.
Attend SXSW 2019
Did something catch your ear? Don't pass up the chance to see the artists' from this week's spotlight show grace our stages in March. Purchase a Music Badge for SXSW 2019 to get primary access to all showcases, Music and Convergence Tracks at the SXSW Conference, and more. Plus, get secondary access to Film and Interactive programming. Book your hotel using SXSW Housing & Travel for the best rates and locations.
Stay tuned in to all SX happenings – sign up for SXSW Event Updates and read SXSW News for announcements, programming features, and beyond throughout the 2019 season.
Follow us in all the usual social spots for daily updates – Twitter, Facebook, and Instagram.
Slow Pulp – Photo by Morgan Winston
The post SXSWfm® Spotlight: Indie-Rock Artists Performing at SXSW 2019 appeared first on SXSW.