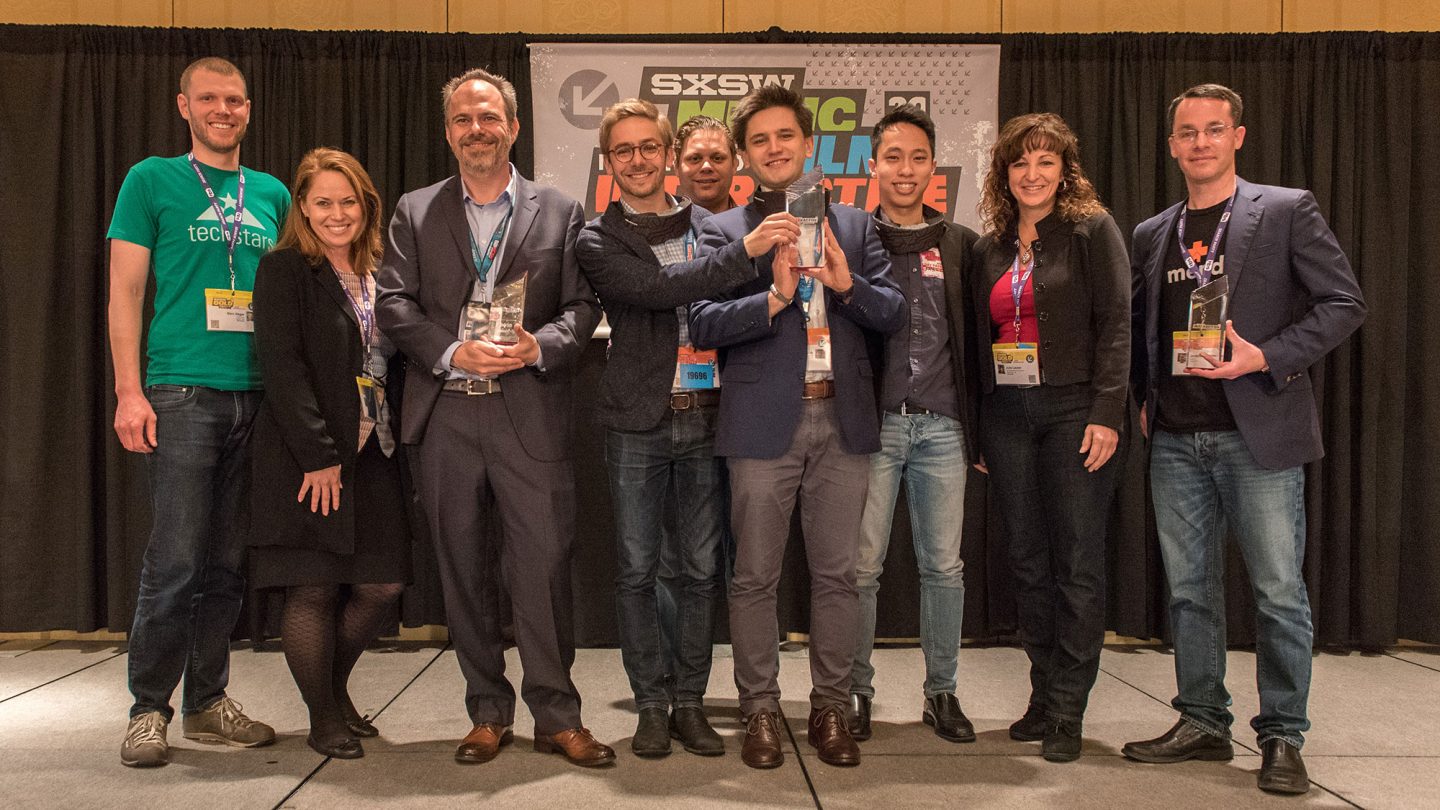 We are pleased to announce the ten finalists selected to participate in the 2017 SXSW Release It pitch event!
SXSW Release It provides a platform for companies to launch a new and innovative product or service. This exciting event will take place at Startup Village® during the SXSW Conference on Friday, March 10 with emcees Trey Bowles (Dallas Entrepreneur Center) and Jen Consalvo (TechCo Media). A panel of hand-picked judges, comprised of technology industry experts, venture capitalists, and high-profile media, will select the product or service most likely to succeed in the marketplace.
Join us in March to celebrate the talented individuals and outstanding companies listed below. Explore the full list of 2017 Release It Finalists and Alternates here as well as our lineup of 2017 Emcees, Coaches, and Judges. Congratulations to all 2017 finalists!
2017 Finalists
90 Seconds
San Francisco, CA
90 Seconds is a cloud video production platform making it easier for brands to connect with creators and get videos created all over the world.
Abartys Health
San Juan, Puerto Rico
Abartys Health has created a unified system for the three major components of healthcare – patients, doctors, and insurers; streamlining services, communication, and treatment. Our technology is moving healthcare from the existing disjointed state to a centralized hub.
EpicMD
Miami, FL
EpicMD™ is an affordable mobile healthcare solution that allows members to virtually connect with a network of U.S. board-certified doctors 24/7 from your smartphone, tablet or laptop device.
InstaChk
Singapore, Singapore
Instachk has been incorporated in Singapore in 2016 for productising Instachk – the Google for offline marketing. Amit Chatterjee, Indian and Shayn Ong, Singaporean are the co-founders and are currently supported by part-timers.
Jukedeck
London, United Kingdom
Jukedeck has developed artificial intelligence that can create and adapt music. Over 10K videos have used our music, and we won a Cannes Lions Innovation award in 2016.
myAlfred
Linz, Austria
myAlfred improves your work-life balance by managing your schedule. Its artificial intelligence finds time for the priorities in your life. Family trips, workouts or simply drinks with friends. myAlfred brings your life into balance again.
Populace
Bellvue, WA
Populace is the world's-best community platform for visualizing popular places. We catalogue, predict, and interpret crowd density with a map-assist capability.
SkinVision
Amsterdam, The Netherlands
SkinVision USA puts a highly accurate app for skin cancer detection in the hands of the US risk population. The imaging technology is driven by a machine learning algorithm which captures a medically graded photo, makes the risk assessment and provides the outcome instantly. People are urged to see a doctor if needed.
soundBYTE App
Chicago, IL
soundBYTE App makes audio sharing easy and fun. It allows you to record audio, called BYTES, and share conveniently with followers around the world. soundBYTE App users consume and share: comedy, music, news, sports, and much more!
Storyo
Lisbon, Portugal
Storyo 2.0 is the world's only collaborative storytelling app that collects and combines everyone's photos, Facebook posts, maps and other amazing details to document life experiences in long-lasting video memories to review and relive.
View 2017 Finalists & Alternates
SXSW Release It winners at SXSW 2016. Photo by Nilesh Patel.
---
Related News:
The post SXSW Release It Announces the 2017 Finalists, Emcees & More appeared first on SXSW.