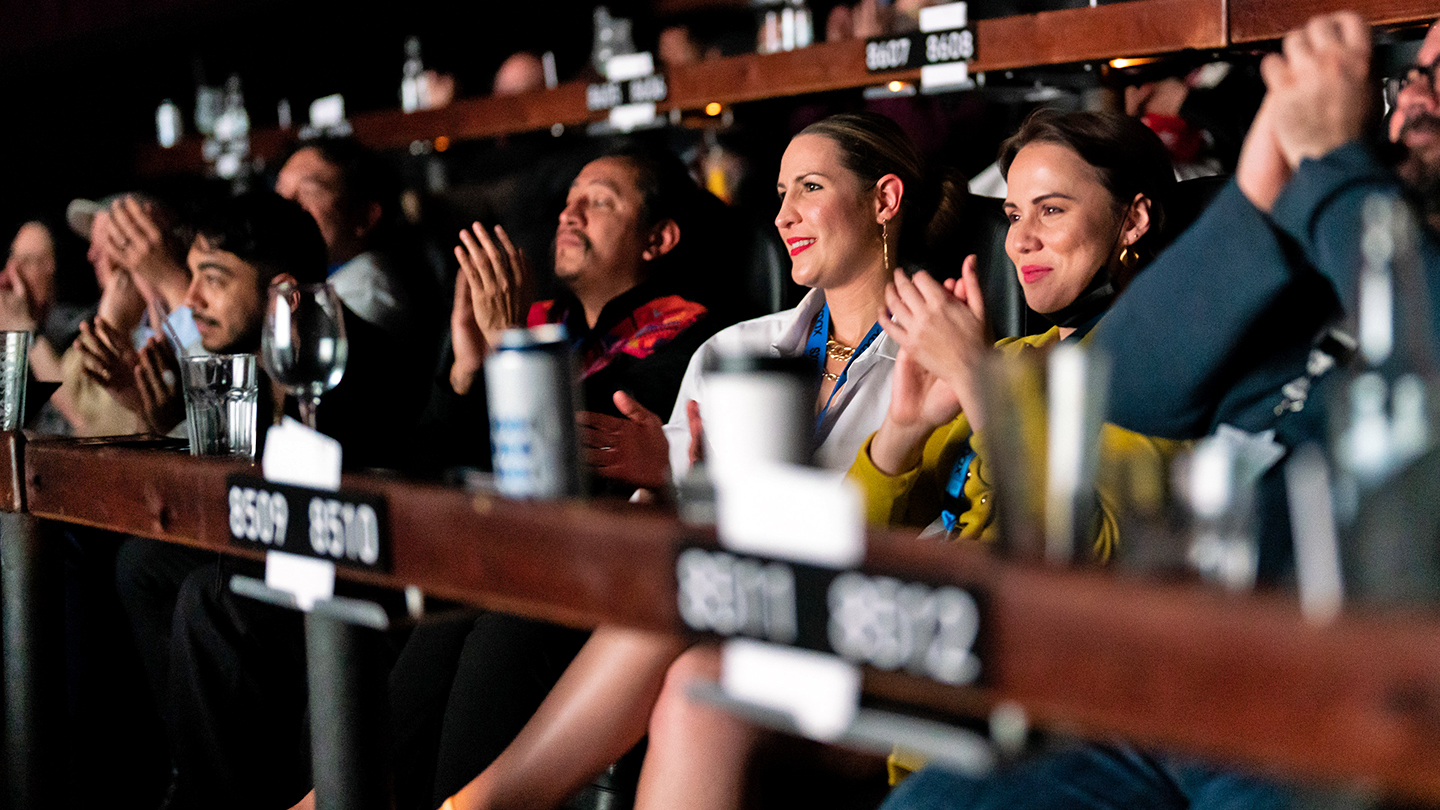 The SXSW Film & TV Festival is delighted to announce the esteemed Jurors for this year's Narrative and Documentary Feature competitions, Shorts Programs, Louis Black "Lone Star" Award, Music Videos, Poster Design, and XR competitions.
The 2023 SXSW Films & TV Awards will take place on Tuesday, March 14 at 7:30pm CT at the Paramount Theatre. Follow official SXSW social media channels as the 2023 winners are announced live. Following the ceremony, a complete list of winners will be posted on sxsw.com.
SXSW is an official qualifying festival for the Academy Awards® Short Film competition, as well as BAFTA nominations, and Independent Spirit Awards. Winners of our Best Animated, Best Narrative and Best Documentary Short Film categories become eligible for Academy of Motion Picture Arts and Sciences awards (Oscars). Any British Short Film or Animation that screens at SXSW is eligible for BAFTA nomination. See more information on Awards eligibility.
2023 FILM & TV JURY
NARRATIVE FEATURE JURY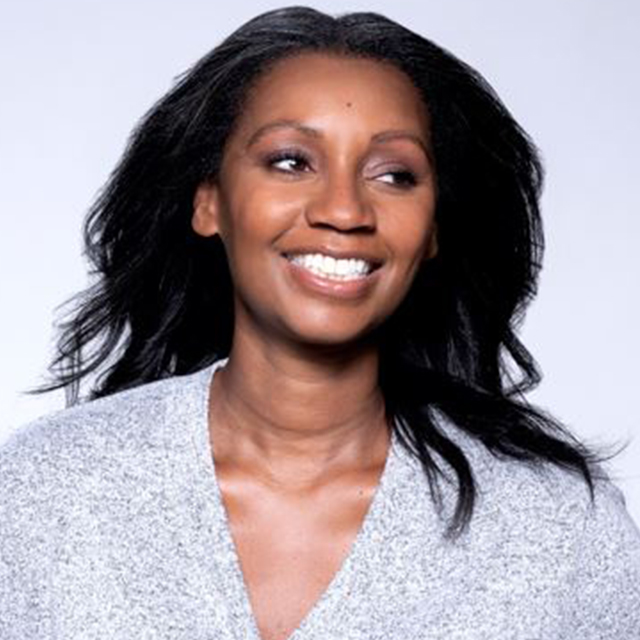 Helena Andrews-Dyer | Helena Andrews-Dyer is an award-winning culture reporter for The Washington Post, covering the intersection of popular culture, race, and politics. She's written about actress Sheryl Lee Ralph finally getting her flowers, how DJ D-Nice saved all of our lives, and the portrayal of black fatherhood in the film King Richard. In 2020, Helena was awarded two National Association of Black Journalists' Salute to Excellence Awards for her longform feature This Isn't Another Horror Story About Black Motherhood.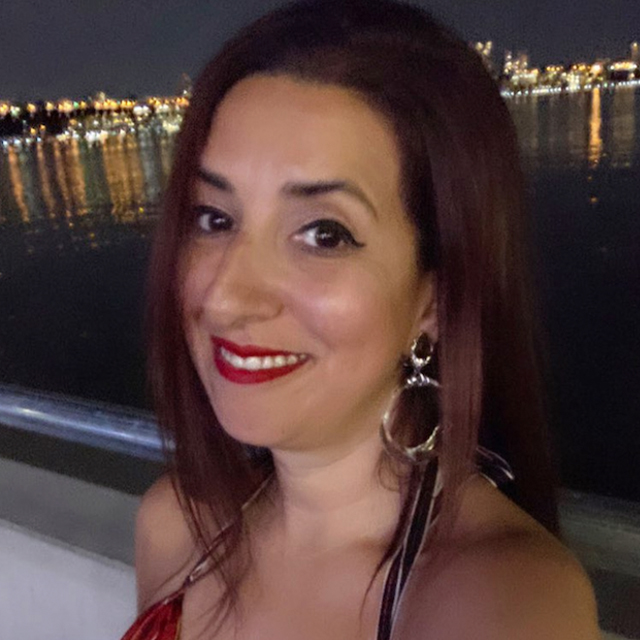 Tomris Laffly | Tomris Laffly is a film writer and critic based in New York. A member of the New York Film Critics Circle (NYFCC), she regularly contributes to Variety, The A.V. Club and RogerEbert.com, with bylines in Vanity Fair, The Playlist, IndieWire, Vulture, TIME, The Wrap, and The LA Times among other outlets. She covers national and international film festivals like Sundance, Telluride and Toronto year round and has served as a Gotham Awards nominating committee member every year since 2019. She lives in Manhattan with her husband and rescue mutt Audrey.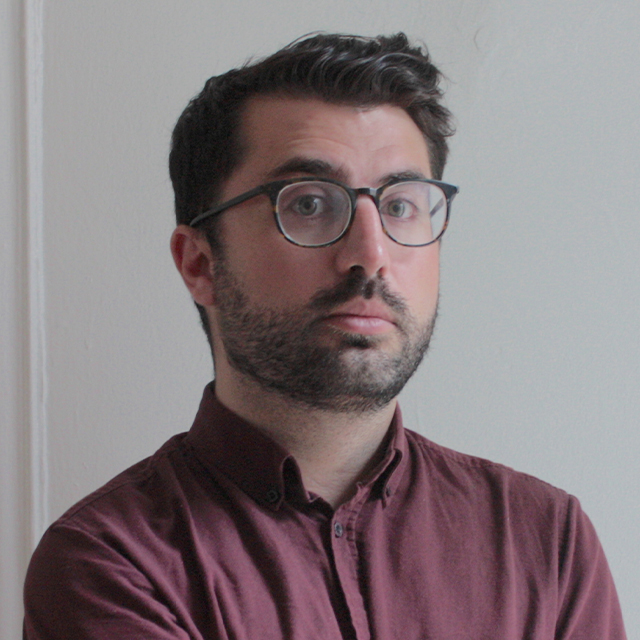 Richard Lawson | Richard Lawson is currently the chief critic at Vanity Fair, having started at the magazine as a columnist in 2013. He is the co-host of the Little Gold Men and Still Watching podcasts and is a member of the New York Film Critics Circle and the National Society of Film Critics. His novel, All We Can Do Is Wait, was published by Penguin Random House in 2018.



DOCUMENTARY FEATURE JURY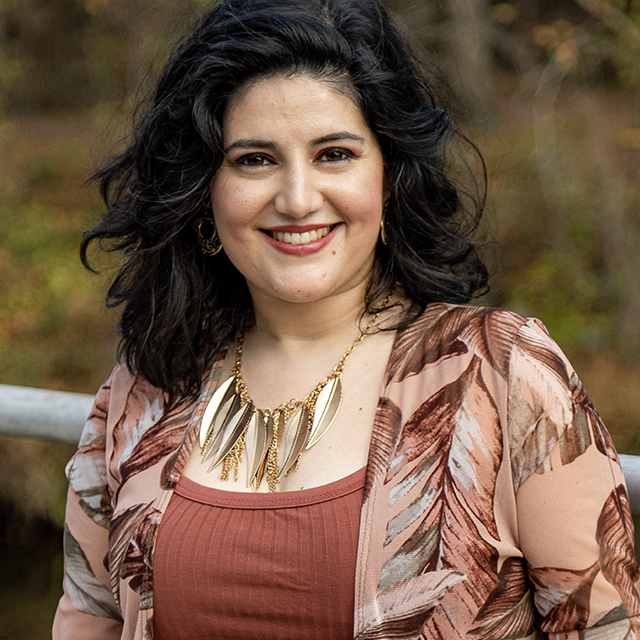 Mae Abdulbaki | With over ten years of experience as a film critic, Mae Abdulbaki has excelled in delivering insight about all things entertainment. She is currently Movie Reviews Editor at Screen Rant, and has previously written about a variety of movies and TV shows for Inverse, CinemaBlend, Pajiba, and The Young Folks. She has written reviews, features, and news pieces, and has had her work featured in The Washington Post, The Mary Sue, Film School Rejects, UPROXX, and Looper, among others.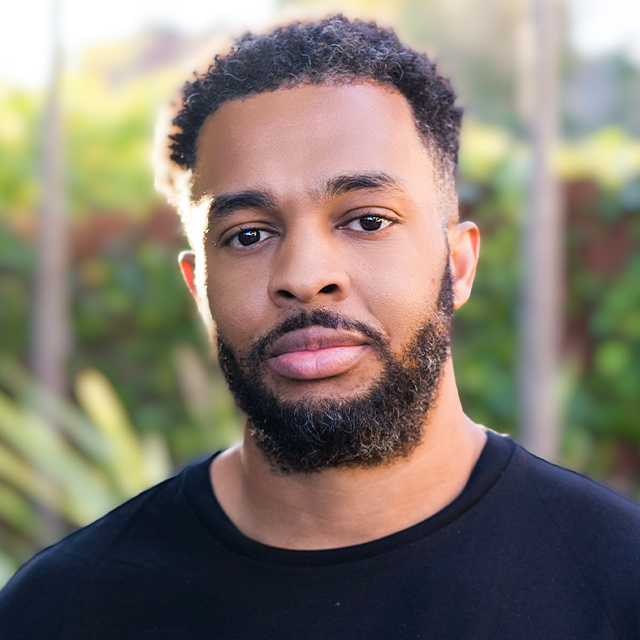 Joel Anderson | Joel Anderson is a staff writer and podcast host at Slate. He was the host of Seasons 3 and 6 of the award-winning Slow Burn narrative podcast series, and is a co-host of weekly sports podcast Hang Up and Listen. He was most recently a national college football writer at ESPN, where he wrote news and narrative stories about the role of race, justice, and sports in American life. He's also worked at BuzzFeed News, the Tampa Bay Times, the Atlanta Journal-Constitution, the Shreveport Times, and the Associated Press.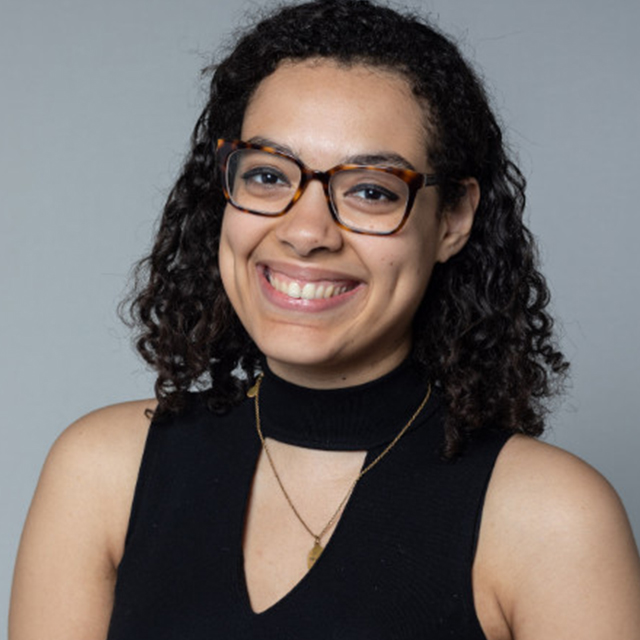 Allegra Frank | Allegra Frank is a deputy entertainment editor at The Daily Beast. She previously worked as a culture editor at Slate and Vox. Prior to that, she was an editor, reporter, and podcast host at Polygon.




NARRATIVE SHORTS JURY
Greta Talia Fuentes | Greta Talia Fuentes is Vice President of Film Production and Development at MACRO, the multi-platform media company that represents the voice and perspectives of Black people, indigenous people and people of color. She most recently was co-producer of Justin Chon's Blue Bayou. The feature film premiered at Cannes 2021's 'Un Certain Regard' to a standing ovation and was released theatrically in the U.S. by Focus Features.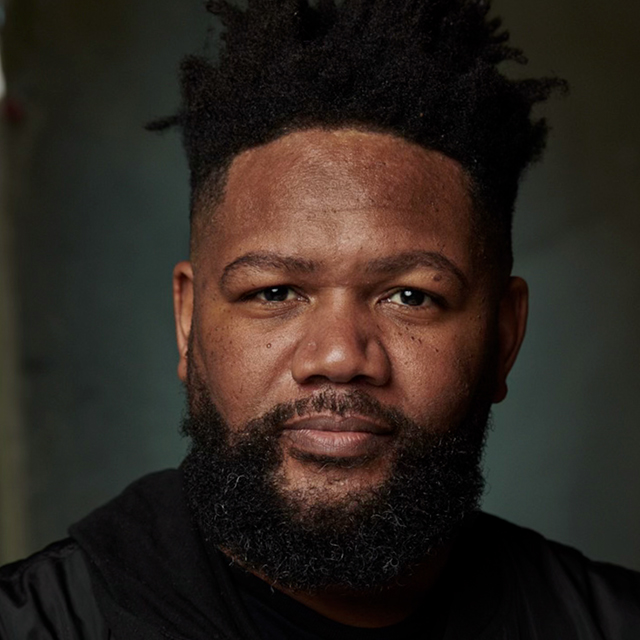 Jamal Watson | Jamal Watson is Senior Vice President of Development and Production at Monkeypaw. Prior to joining Monkeypaw, Jamal served as Vice President of Development and Production at Overbrook Entertainment. During his time at Overbrook, Jamal worked his way from the role of intern to the executive ranks. Jamal gained a skillset for telling diverse stories that cater to global audiences.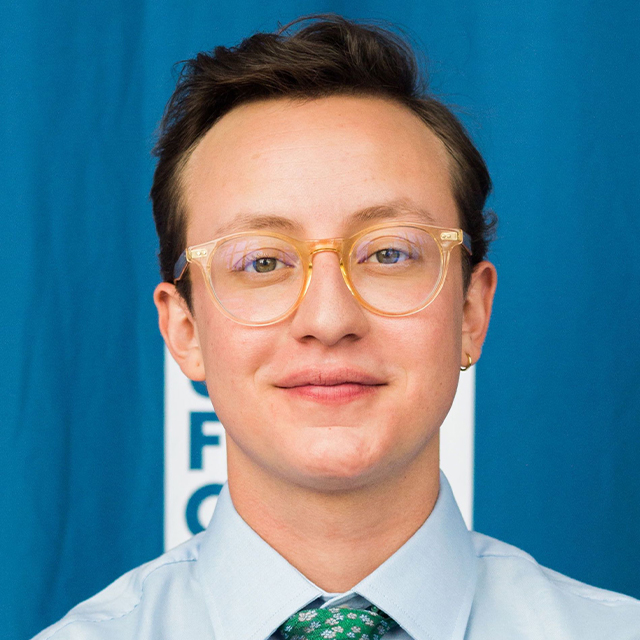 Ash Hoyle | Ash is a features Programmer at the Sundance Film Festival. He focuses on both fiction, nonfiction, and Midnight. He has previously worked at Sundance as an Associate Programmer for shorts and features and to support Director of Programming, Kim Yutani. Ash has also worked as the Director of Programming of Damn These Heels Film Festival, run by the Utah Film Center, as well as a Senior Programmer at Outfest Los Angeles and a Programmer at Palm Springs Shorts Fest.



DOCUMENTARY SHORTS JURY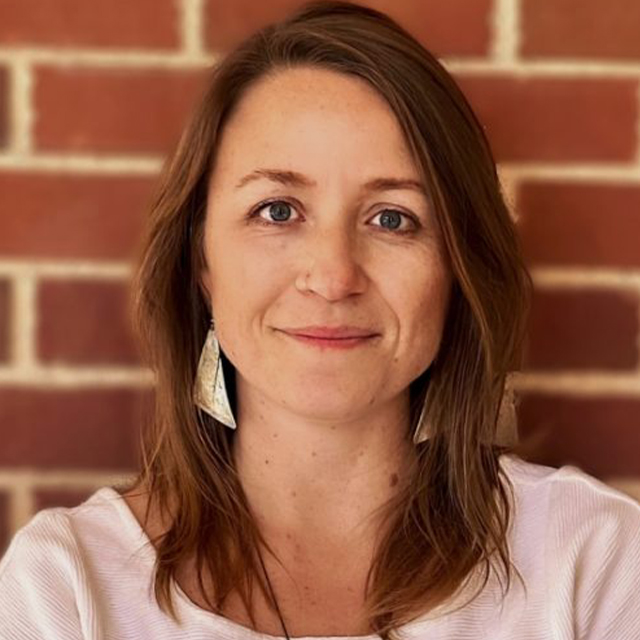 Hayley Nenadal | Based in Telluride, CO, Hayley Nenadal puts film, outdoors, and activism first (and in that order). Spending the last 20 years working at Sundance, Telluride, Mountainfilm, Mill Valley Film Festival & others, Hayley has a strong background in programming, operations and film production. Her goal is to make a difference in this great big world with powerful stories, which has influenced her journey to EarthX Film, where she works with her experienced team to build a community that supports an environmental film movement in Dallas, TX.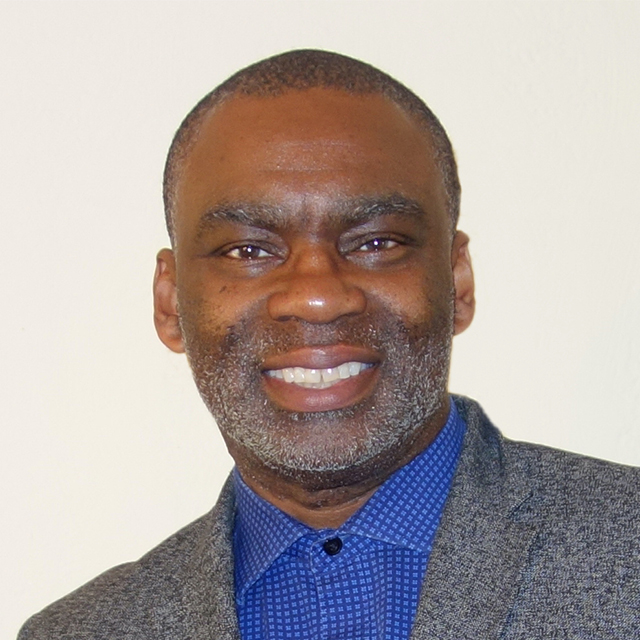 Greg Rhem | Greg Rhem is a creative consultant and consulting producer for MTV Documentary Films. Previously, through his Bronx Brain 64 Creative Consulting, Greg has worked with independent documentary and narrative directors and producers, providing detailed analysis and advice, regarding their feature-length, short subject, and series projects.For twenty-four years, Greg was Director of Programming for HBO Documentary Films.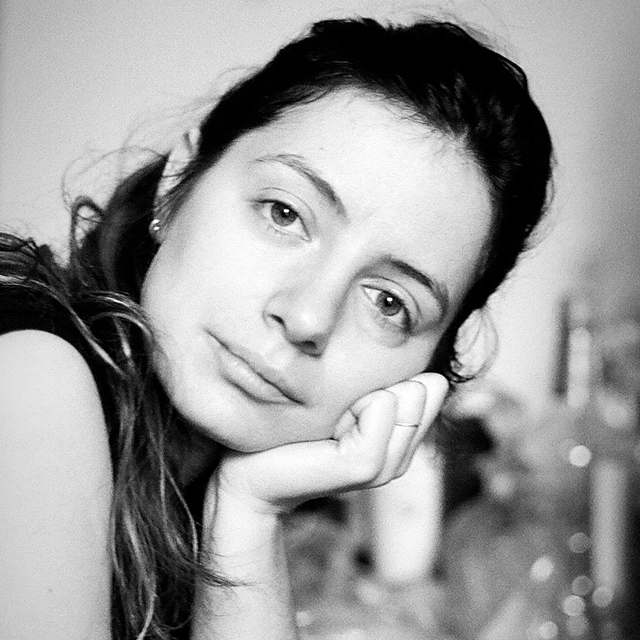 Ina Pira | Ina Pira is a Senior Curator at Vimeo where she leads the iconic Staff Picks program, a showcase for the best short films on the internet.





ANIMATED SHORTS JURY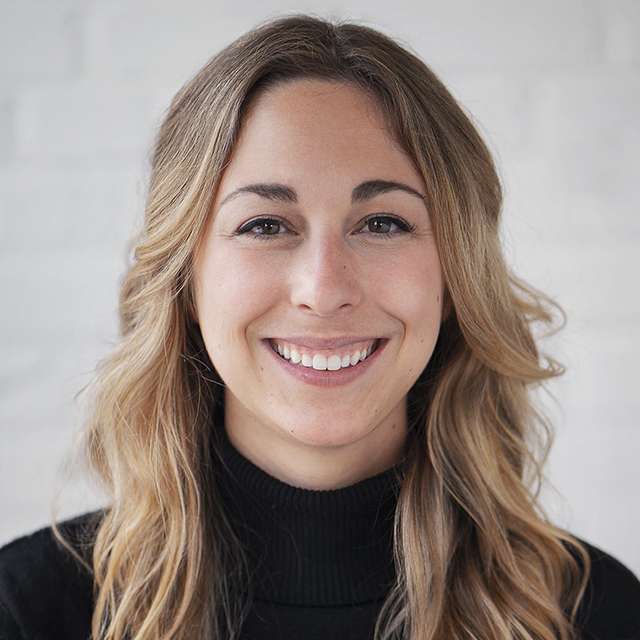 Justine Baillargeon | After studying film at Concordia in Montreal and Sorbonne Nouvelle in Paris, as well as journalism at Université de Montréal, Justine married her professional passions and became a journalist for Qui fait Quoi. In 2017, she left Quebec for France to work for the Cannes Film Festival Market, first collaborating with the Cinando team, the largest database dedicated to film professionals. She then joined the Industry Programs Department where she helped develop the first edition of the Online Film Market. In 2021, Justine integrated the h264 team as Head of Distribution.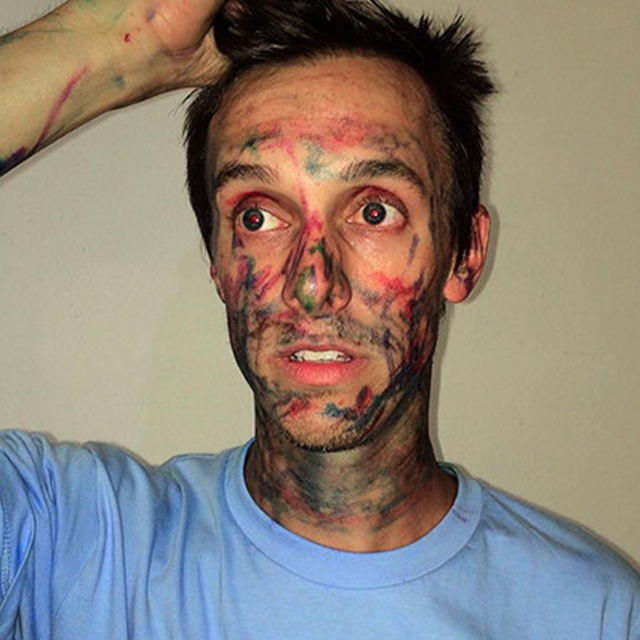 Danny Madden | Danny grew up in Georgia, making movies under the moniker ORNANA. He has directed seven SXSW films, including Notes on Biology (2012 Animation Jury Prize) and Krista (2018 Vimeo Staff Pick Award + Special Recognition for Acting). He was creative director on Thunder Road (Narrative Feature Grand Jury prize 2018). Animation credits include: two music videos for Pink Floyd's David Gilmour, segments HBO's Random Acts of Flyness, and 2D animation in Everything Everywhere All At Once.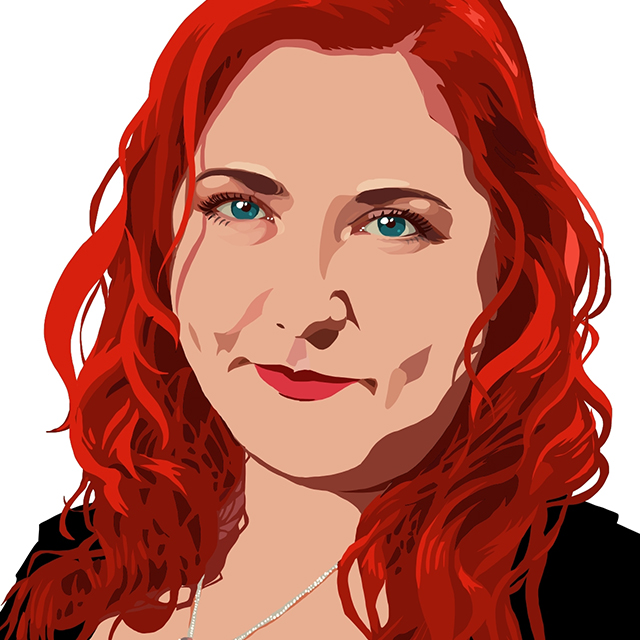 Steph Swope | Steph Swope is Co-Founder, Studio Partner, and Producer at Austin-based animation studio Minnow Mountain. She's an award-winning producer of animated feature films Apollo 10 1/2: A Space Age Childhood, Tower and the television series Undone.



MIDNIGHT SHORTS JURY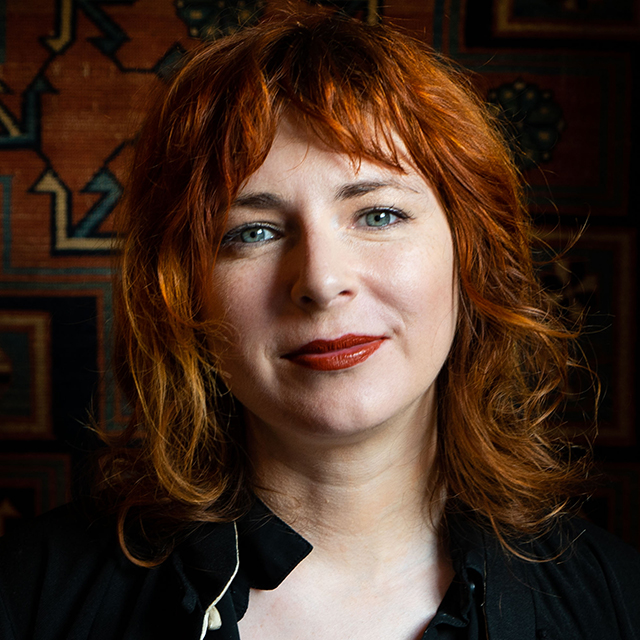 Laura Moss | Laura is a filmmaker from NYC whose work has screened at Tribeca, Rotterdam, and SXSW. Their feature film, birth/rebirth, premiered in the Midnight section at Sundance 2023. Their short film, Fry Day is featured on the Criterion Channel. They directed the sci-fi/comedy pilot eureka, which won Best Director, Comedy Pilot at Seriesfest. Their award-winning screenplay, Gordon, co-written with Brendan J. O'Brien, is currently in development.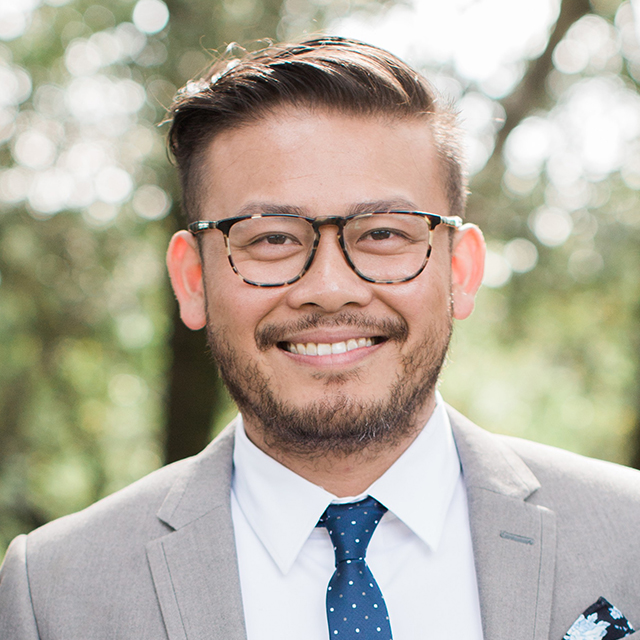 Pip Ngo | Pip Ngo is the SVP of Sales and Acquisitions for XYZ Films. He joined XYZ Films in 2017 as a Director of Sales and Acquisitions, later rising to Vice President overseeing XYZ's robust domestic sales slate where we has handled the North American distribution deals for over 100 films.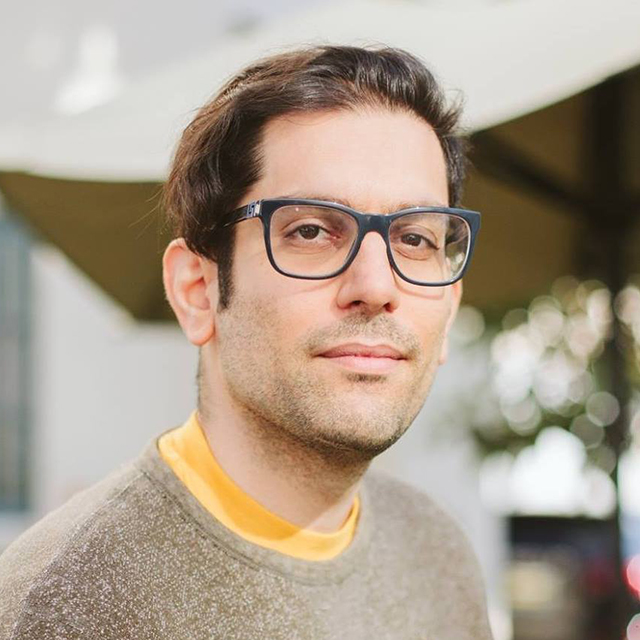 Arbi Pedrossian | As VP of Development for 20th Digital Studio, Arbi has been thrilled to oversee over 60 genre shorts for Bite Size Halloween on Hulu. He is also the executive producer of the horror films Grimcutty, Matriarch, and the upcoming Appendage which has its world premiere at SXSW 2023.



MUSIC VIDEOS JURY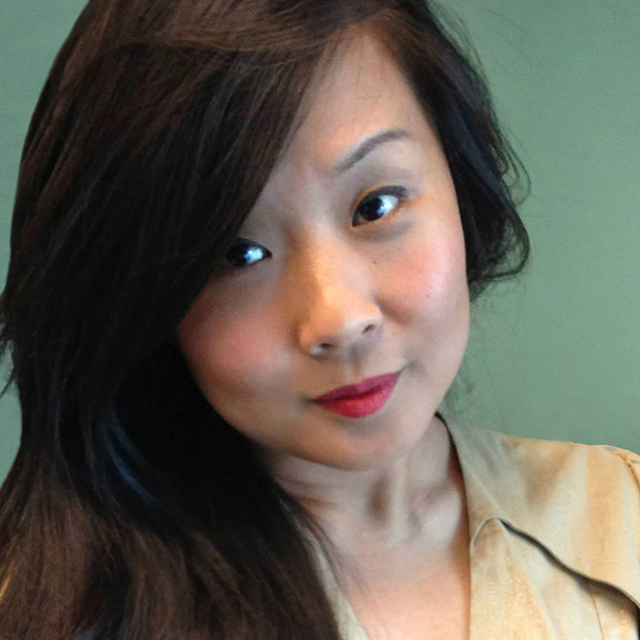 Michelle An | Michelle An is EVP/Head of Visual Content at Interscope Records. A Chicago-native and Northwestern University alum, Michelle has been at Interscope for over 15 years working with some of the world's biggest music artists including, Lady Gaga, Billie Eilish and Kacey Musgraves. Michelle oversees the creation of all artist music videos, visual albums, short films, live shows, documentaries, photos and artwork for the label's deep roster of artists.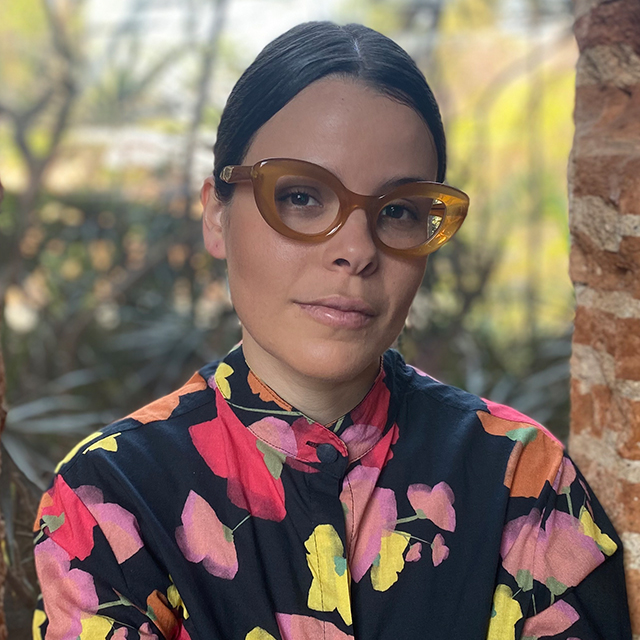 Luiza Baffa | Luiza Baffa leads the Brazilian operation at AKQA Sao Paulo, a creative innovation studio that develops impact projects for brands and artists. Their clients include Netflix, Spotify, TikTok, Nike, Elton John, Usher and Yo Yo Ma.In the last few years, AKQA São Paulo has created proprietary methodologies and new business models attached to revenue.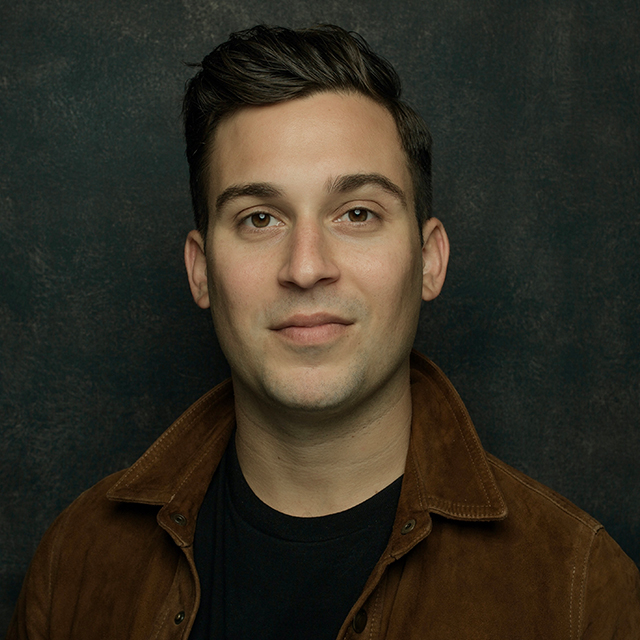 Owen Brown | Owen is an award-winning director and creative director in the music industry who's worked with Barack Obama, Apple Music, Budweiser and Sofar Sounds, as well as artists like Jay-Z, Bob Moses, ZHU and A R I Z O N A. He's the founder of CTRL5, a first-of-its-kind creative agency for artists. There, he helps major musicians create consistent visual identities across album release campaigns, from music videos to live films.



TEXAS SHORTS JURY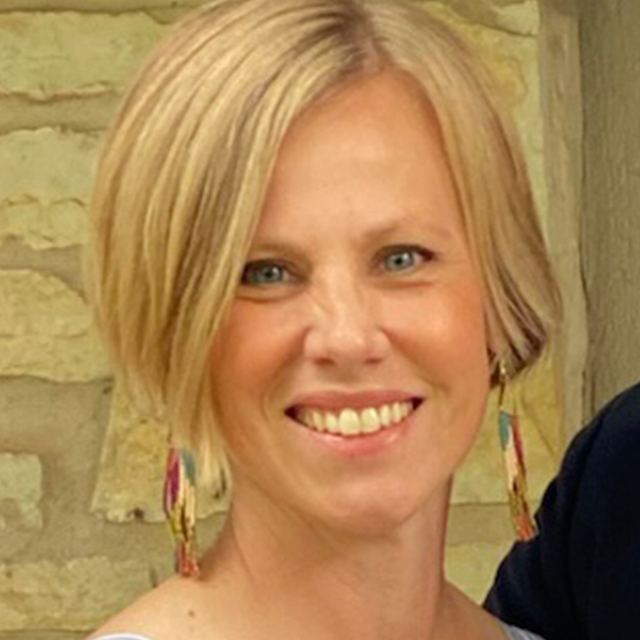 Amy Miskovsky | A native Texan, Amy Miskovsky is the Festival Director for the Hill Country Film Festival in Fredericksburg, Texas. She is a founding member of the Hill Country Film Society, a 501(c)(3) organization, that hosts the annual film festival and provides year-round independent film programming in the Texas Hill Country as well as education in the art of independent film.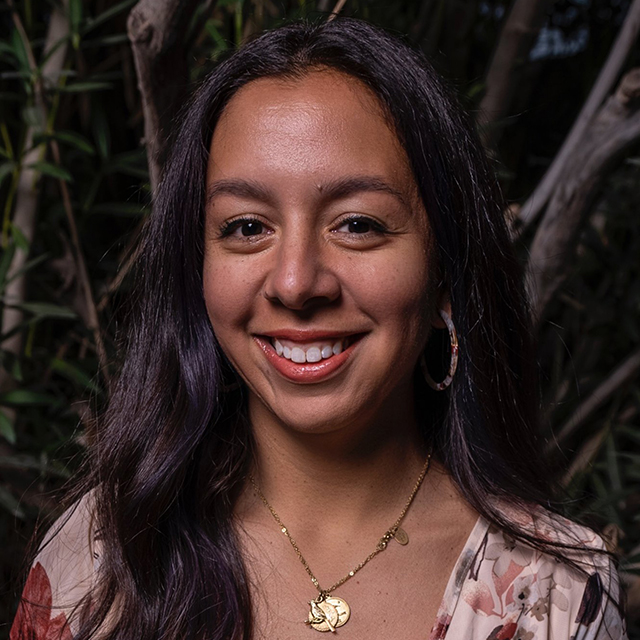 Angie Reza Tures | Angie has worked in independent film since 2003. For twelve years, she worked as a producer, director, and editor in the Bay Area mentoring under Oscar-nominated and Sundance award-winning documentary filmmakers. Since 2011, Angie has lived and worked in El Paso, Texas, her hometown. She co-founded the Femme Frontera Filmmaker Showcase in 2016 and serves as Executive Director of Femme Frontera, a film organization that serves and supports women and nonbinary filmmakers from the U.S.-Mexico border.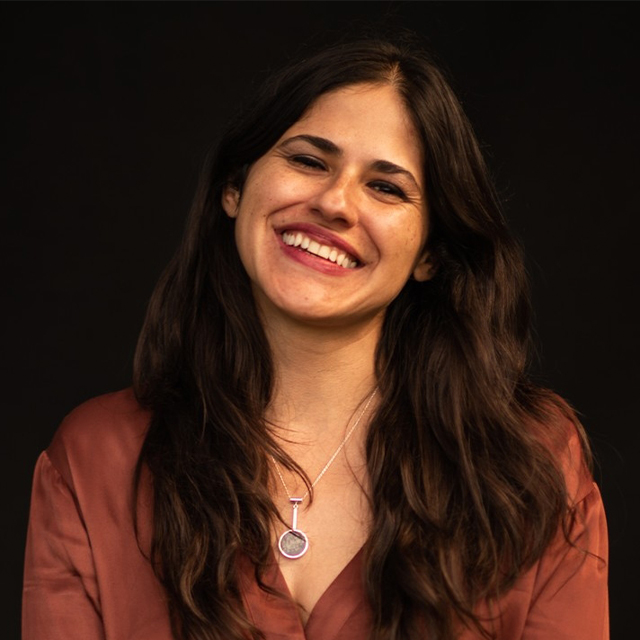 Iliana Sosa | Iliana Sosa is an Austin-based filmmaker raised in El Paso, Texas, by Mexican immigrant parents. Her work has screened at festivals and museums including SXSW, Full Frame, Camden, Morelia, and the Museum of the Moving Image, and she's held fellowships and residencies with Firelight Media, Sundance Institute, Berlinale Talents, Logan Nonfiction Program, and Jacob Burns Film Center. Her Gotham Award-nominated debut feature What We Leave Behind (ARRAY Releasing) won two awards at SXSW 2022 and was a New York Times "Critic's Pick".



TV PILOT COMPETITION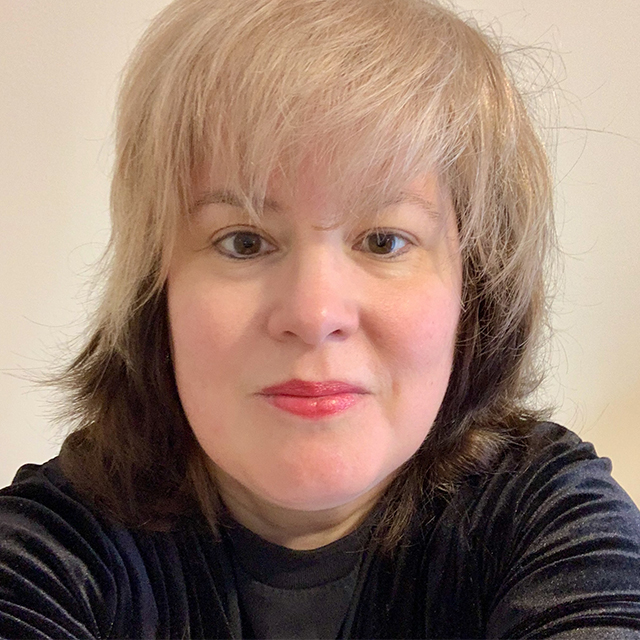 Jen Chaney | Jen Chaney is a critic for Vulture and New York Magazine. She is also co-host of the podcast Basic!, which focuses on the history of basic cable television, and she's the author of the book As If: The Complete Oral History of Clueless. Over the years her work has been published in The Washington Post, the New York Times, and Vanity Fair.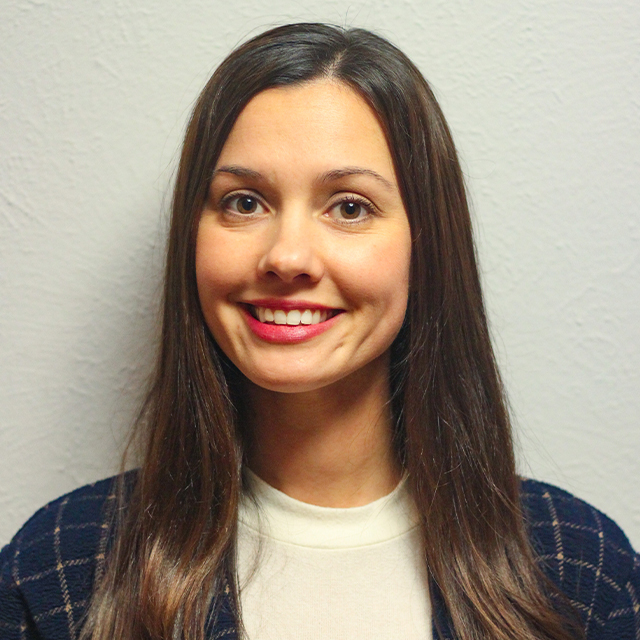 Stacey Rice | Los Angeles based Casting Director Stacey Rice has worked in the Casting department for over 10 years and was recently nominated for an Artois Award alongside Angelique Midthunder for the groundbreaking casting of FX Networks Reservation Dogs. Stacey is the daughter of an enrolled Tuscarora and passionate about Native culture and storytelling.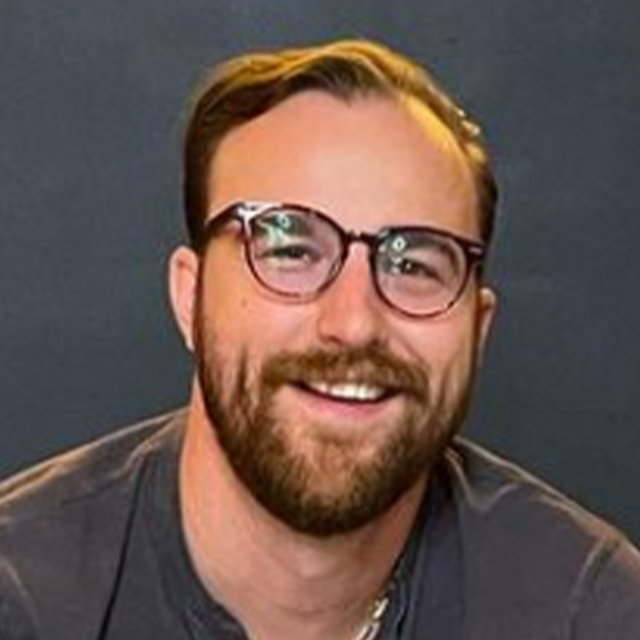 Caleb Ward | With several years of distribution and acquisitions experience in the entertainment industry, Caleb Ward joined Highland Film Group in 2021 as Vice President of Acquisitions & Development. Caleb oversees feature acquisitions and production development for Highland's global sales slate as well as its domestic releasing arm, The Avenue.



LOUIS BLACK "LONE STAR" JURY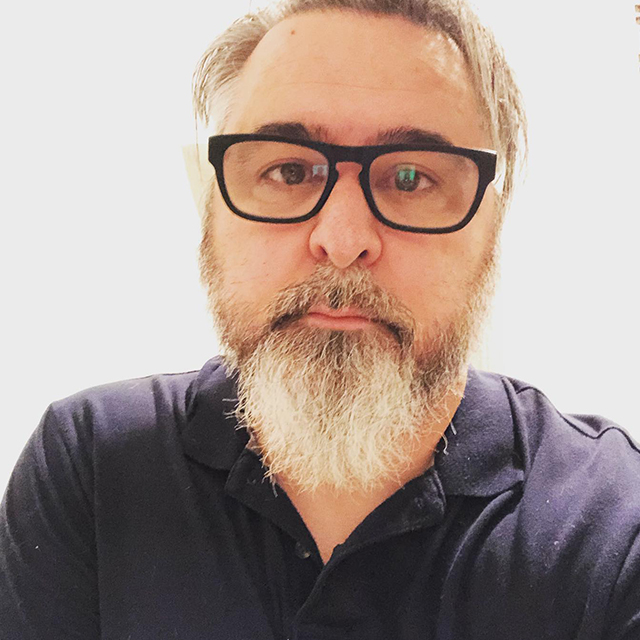 David Fear | David Fear is a Senior Editor and Film Critic for Rolling Stone, and the former Film Editor/Critic for Time Out New York. His work has been published in the New York Times Magazine, Film Comment, The Village Voice, Esquire, San Francisco Bay Guardian, New York Daily News, and various other sundry publications. He lives in Brooklyn, as all writers must.


Mimi Swartz | Mimi Swartz, the author, with Sherron Watkins, of Power Failure, The Inside Story of the Collapse of Enron, is an executive editor of Texas Monthly. Previously, she was a staff writer at Talk, from April 1999 to April 2001, and a staff writer at the New Yorker from 1997 to 2001. Prior to joining the New Yorker, she worked at Texas Monthly for thirteen years.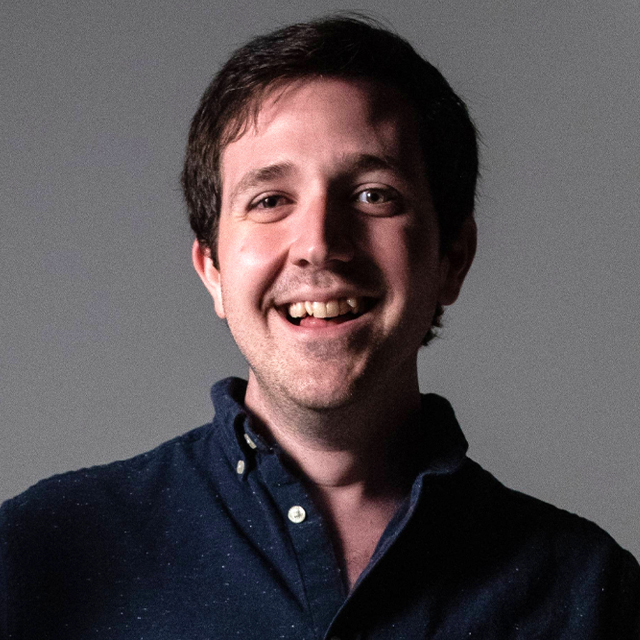 Eric Webb | Eric Webb is an Austin-based, award-winning culture writer and editor. He currently leads entertainment coverage at the Austin American-Statesman, where he's written about film, music and personalities for more than a decade.




POSTER DESIGN JURY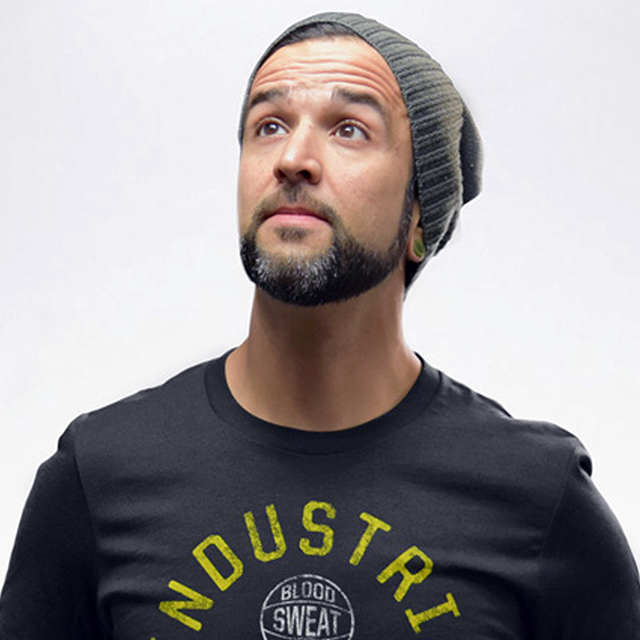 Tony Industry | As the founder of Industry Print Shop, Tony Diaz has cemented himself as an authority on all things screen printing. After starting his print career as a means to produce his own band merchandise, Tony identified the uniquity of his position and was able to quickly develop a reputation for providing quality printed goods with the additional distinction of being a career artist.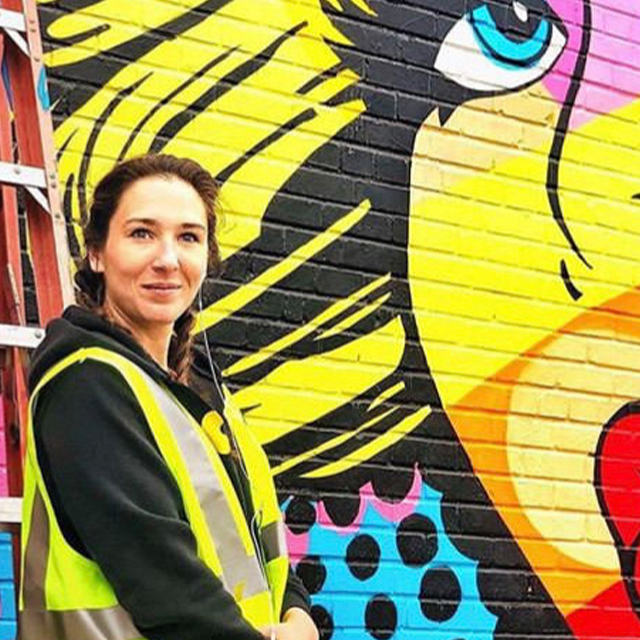 Phoebe Joynt | FeeBee is a local artist, designer, and muralist. She is known for incorporating modern, urban, and street art elements into her ever-developing pop art style. Her background of street art and illustration was greatly influenced during her time in Brooklyn, NY. She continues to explore what is possible with her creative style in the studio and on the streets.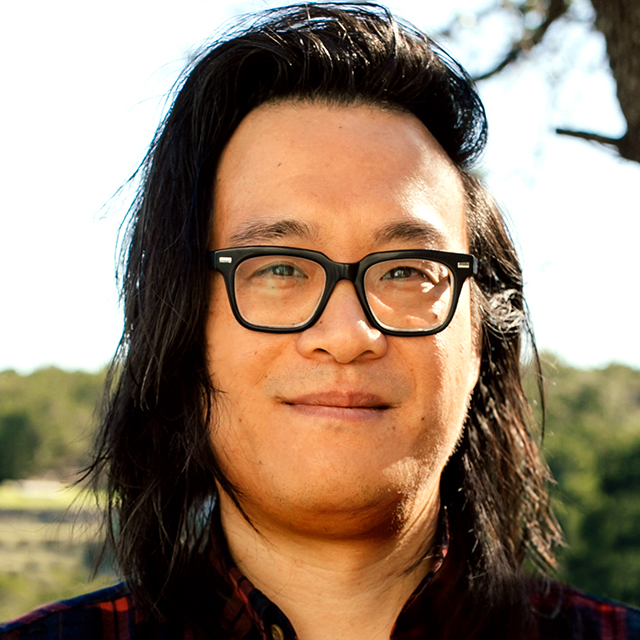 Kevin Tong | Since 2005, Kevin Tong has been consistently working for clients in movies, music, publishing, and video games, among others, creating bold posters and prints. He lives and works in Austin, TX. See his work at www.tragicsunshine.com.



XR JURY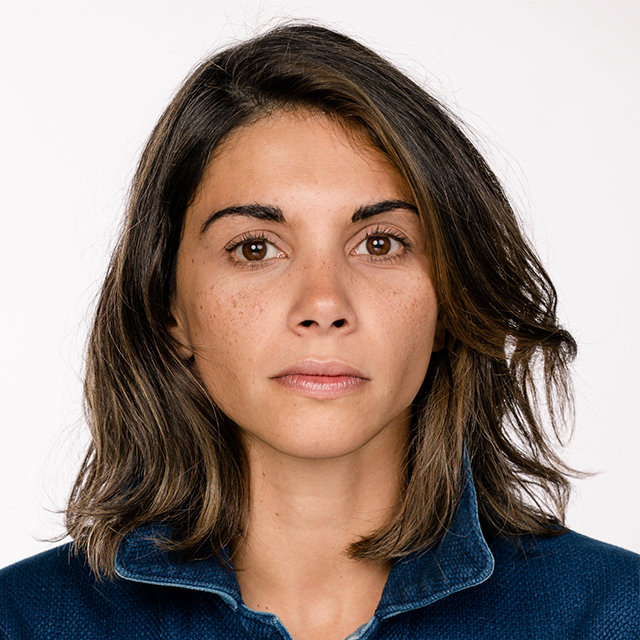 Jessica Brillhart | Jessica Brillhart is an immersive artist, strategist, theorist, and writer. She is the former Principal Filmmaker for Virtual Reality at Google and was the Director of the Mixed Reality Lab at USC's Institute for Creative Technologies. Her works have been official selections at SXSW, Sundance, and the Tribeca Film Festival, and her Medium series In the Blink of a Mind continues to be a go-to resource for principles of immersive design.


Amy Dotson | Amy Dotson is the Director of the Center for an Untold Tomorrow and inaugural curator of film & new media at the Portland Art Museum in Portland, Oregon. She is also the creative vision behind the museum's latest project, The Tomorrow Theater, which showcases cinema, media arts and immersive storytelling in all its many forms from artists not content to be contained.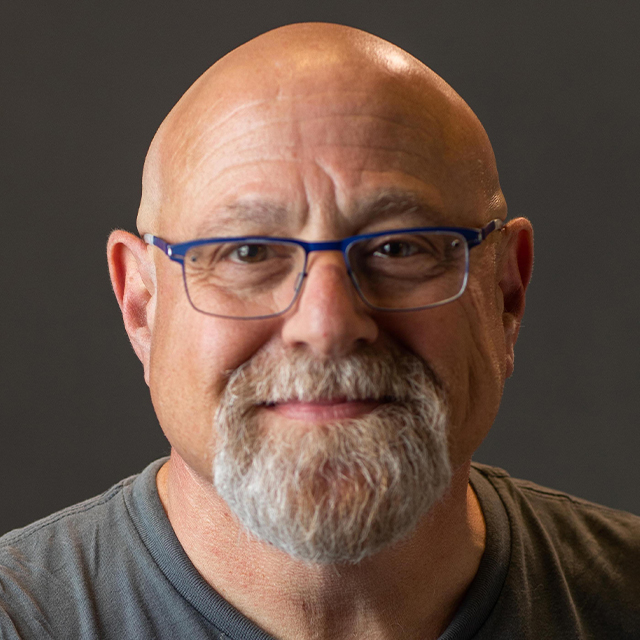 Charlie Fink | Charlie Fink writes the weekly Forbes column "This Week in XR" and co-hosts its companion podcast. He is the author of the critically acclaimed AR-enabled books Charlie Fink's Metaverse (2017), and Convergence, How The World Will Be Painted With Data (2019). Fink teaches XR and Metaverse Studies at Chapman University in Orange, CA.



More to Watch
For more must-see selections – check out the full 2023 Film & TV lineup and start building your schedule today!
The Film & TV Festival continues to attract industry leaders from across the globe and small town artists from around the corner to come together and share their creative goals. From Iconic Moments to chance encounters that lead to dream jobs, SXSW remains one of the most anticipated events of the year. If that's not enough to get you pumped to attend the 2023 event, check out additional SXSW Alumni Films and 2022 Red Carpet Q&As for a taste of what's to come.
See You At SXSW 2023
Register to attend SXSW 2023 and book your hotel early for the best available rates and accommodations.
The SXSW Film & TV Badge is your pass to nine days of screenings, including world and U.S. premieres, featuring a high caliber and diverse lineup of film, TV and XR, plus primary access to Film & TV tracks, mentors, and workshops at the SXSW Conference. Learn more about SXSW Badge types, access, and rates on the Attend page and stay tuned for announcements throughout the 2023 SXSW season.
Film & TV Community Newsletter Sign Up

Follow us on Twitter, Instagram, LinkedIn, Facebook, and TikTok for the latest SX news.
Teaser Image: SXSW 2022 Without Prescription Q&A Alamo Drafthouse
Photo by Stephen Olker
The post SXSW 2023 Film & TV Festival Jury Announced appeared first on SXSW.