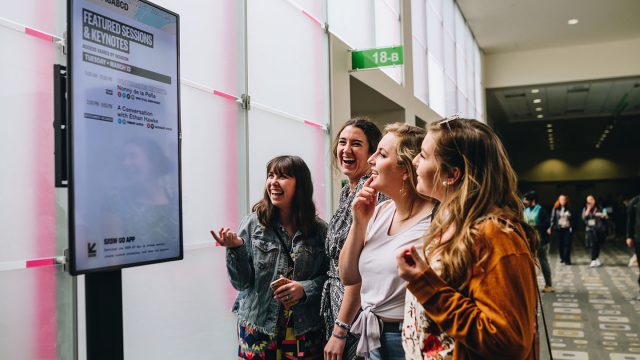 Each March in Austin, Texas diverse groups of creatives across interactive, film, and music industries converge at the SXSW Conference & Festivals to discover what's next. From inspiring Keynotes and collaborative sessions to world premieres and showcases, SXSW spans an action-packed 10 days. With several new programming tracks for 2019 and so many options, it can be challenging to know which badge is the right choice for you.
With one unified conference that spans 25 tracks of programming beginning Friday, March 8, we'll be offering more opportunities for networking, learning, and discovery than ever before in areas such as Blockchain & Cryptocurrency, Tech Industry & Enterprise, Cannabusiness and more. The Film Festival maintains its nine-day footprint starting on Friday, March 8, while Music Festival showcases will start on Monday, March 11. All attendees receive primary entry to programming associated with their badge type, in addition to enjoying secondary access to most other SXSW events.
To help you get started, we've created the 2019 SXSW Badge Quiz. Based on the interests you select, the quiz will suggest the badge that will help you get the most out of your SXSW experience.
Whether you're coming back to SXSW for another round, or considering joining us for the first time at SXSW 2019, check out our Badge Quiz to see which badge is the best fit for you.
Join Us for SXSW 2019
Register now to experience 10 days of programming to fuel your own creativity and career aspirations this March 8-17 in Austin, TX! Book your hotel early to get the best available housing rates and selections.
Follow us on Facebook, Twitter, Instagram, and SXSW News for the latest SXSW announcements and updates.
Photo by Judy Won
The post SXSW 2019 Badge Quiz: Find Out Which Badge is Right for You appeared first on SXSW.