"I had read George's story, much of it I couldn't quite believe if it was true or not, and I said yeah, let's go meet him and sit down and have lunch. First of all, his story was incredible, more importantly he's an incredible story teller, but it took some convincing, " – Director Josh Greenbaum.
Becoming Bond won the 2017 SXSW Film Festival Audience Award in the Visions category and tells a unique tale chronicling the stranger-than-fiction true account of a poor Australian car mechanic who, through an unbelievable set of circumstances, landed the role of James Bond in On Her Majesty's Secret Service (1969), despite having never acted a day in his life.
Greenbaum is an Emmy Award-winning director in film, TV, and commercials. In addition to winning an audience award at this year's film festival, Greenbaum's feature documentary The Short Game won the Audience Award at the 2013 SXSW Film Festival and was acquired by Netflix to launch their Originals film division.
After you watch this intriguing narrative/documentary hybrid, be sure to check out our Q&A with Greenbaum, George Lazenby, and Josh Lawson, who plays Bond in the film.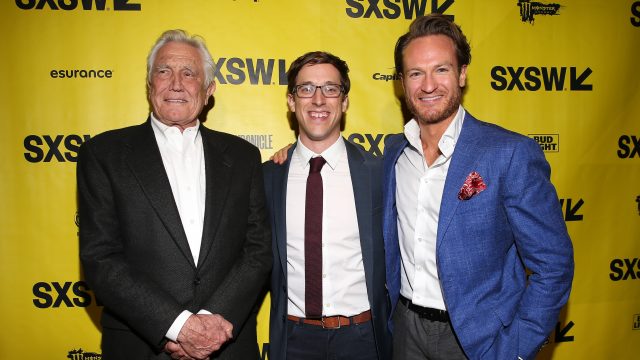 Join Us For SXSW 2018
Learn how to successfully enter your film to the 2018 SXSW Film Festival with our How to Submit Your Film video and find out more information about deadlines and fees here.
Join us for SXSW 2018 – register to attend by Friday, September 8 for the biggest savings of the season. Make your hotel reservations through SXSW Housing & Travel for the best available rates. Platinum badge remains your best bet with primary access to all of SXSW. We hope to see you in March!
Follow us on Facebook, Twitter, Instagram, and SXSW News for the latest SXSW coverage, announcements, application tips, and updates.
Photo by Steve Rogers Photography/Getty Images for SXSW
The post SXSW 2017 World Premiere Becoming Bond Available on Hulu [Video] appeared first on SXSW.