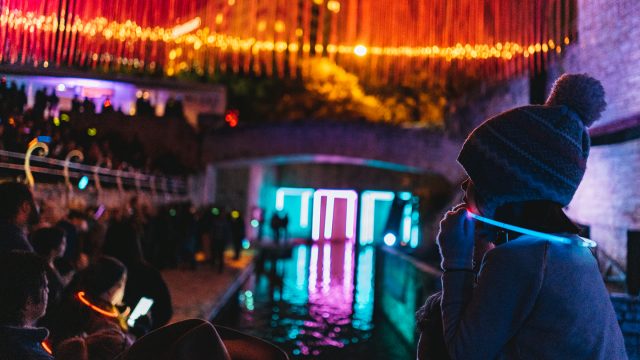 Place by Design, SXSW's pitch competition aimed at showcasing urbanists, artists, architects, and designer's scalable solutions for improving public spaces and shared landscapes will be accepting applications starting July 1. Mark your calendars and check back for application links. Place by Design is open to any kind of design work that rethinks or transforms public space.
Finalists will be selected by the degree of impact their work has on the community. Designers or teams will pitch their work in a fast-paced competition followed by a Q&A session with the judges.
Eligibility
In order to qualify for Place by Design, works need to:
Be actualized. Work will be judged in part by its impact on the design problem it set out to solve, therefore conceptual submissions are not eligible.
Be designed in the last five years. Submissions need to have an impact on the community, but still need to be current.
Be creative. We are seeking original ideas that are site-specific yet can scale, and will inspire other designers to improve their own surroundings.
Please email any questions about Place By Design to pxd@sxsw.com.
Browse 2019 Winners and Finalists
Thinking about applying? Browse last year's winner and finalists for inspiration!
Attend SXSW 2020
Planning to join us for SXSW from March 13-22, 2020?
Check out how to attend, plan your housing, and stay up to date on SXSW 2020 news by following us on Facebook, Twitter, and Instagram.
Featured Image by Roger Ho
The post Place by Design 2020: Accepting Applications Starting July 1 appeared first on SXSW.