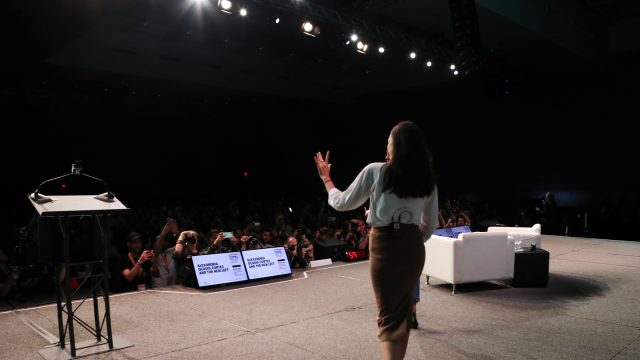 Each year the SXSW Conference is set apart by its diverse and extensive programming that brings together the worlds of tech, film, music, and beyond. From March 11-20, we will host a celebration of ideas and collaboration like no other. Announcing an additional 80 new sessions, submitted by you for you through PanelPicker®, as well as this year's designated Summits.
New Sessions Across 15 Tracks
Joining the Conference program today are thought leaders from groundbreaking companies and agencies such as NASA, Pandora, Google, Microsoft, Verizon, Adobe, and Clubhouse, to name a few.
Browse highlights from today's announcement below including sessions across 15 Tracks of programming and our new Summits format. Explore the complete list of announced sessions in the SXSW Schedule.
2022 Summits
New for 2022, Summits delve further into specific topics in a variety of formats including panels, solo presentations, and workshops. These sessions occur at a single location and the majority run two days.
"Summits provide a deep dive into many of today's most timely, most talked-about topics. This new format makes it even easier for SXSW attendees to get information that can lead them to new brainstorms, new collaborations, and new opportunities." – Hugh Forrest, Chief Programming Officer
Browse session highlights below from each of the eight Summits with more to come.
Cannabis Industry Evolution
As the cannabis legalization movement continues to gain momentum across the globe, so does the immense opportunity for entrepreneurs, plus new and established businesses. The Cannabis Industry Evolution Summit explores today's successful companies, along with ideas and products that will push the industry forward over the coming years.
Connecting with XR
XR is connecting the digital and physical worlds, connecting people from across the world in a deeper, more meaningful way, as well as bringing artists from different practices together. Join us as we explore where this technology is today and where it's headed.
Finance 3.0
The Finance 3.0 Summit will examine the future of money, assets, contracts, and more through the lens of the new technologies disrupting how people invest, trade, and do commerce.
Funding & Investors
The Funding & Investors Summit focuses on the investment path by bringing together leaders from the investor community to discuss using proven strategies for successful returns, understanding the problems within this financial landscape, and navigating the growth of new markets that are ripe for funding.
Future of Work
The last two years have accelerated changes in the way we work, and led many to re-examine what we could and should expect from our employers. The Future of Work Summit focuses on how we move forward and the societal impacts of the evolving workplace.
The Space Rush
Analysts predict that the space economy will more than triple in the decade ahead as more startups enter into a field traditionally dominated by governmental organizations and contractors. The Space Rush Summit programming will provide a peek into the next-generation of space exploration with emphasis on the new businesses and organizations at the heart of it all.
The State of Psychedelics
Psychedelics have played a role in human culture for centuries in both spiritual and recreational settings, and recent breakthrough research of psychedelics as a treatment for a wide range of psychiatric conditions shows promise. The Psychedelics Summit aims to explore the medical, economic, and ethical implications of these tripped-out chemicals.
Athlete Empowerment
From navigating the name, image, likeness (NIL) landscape to taking a stand on relevant current events, today's top athletes are moving beyond wins and losses as a way to measure success. The Athlete Empowerment Summit focuses on the lessons that creative professionals can learn from competitors who are taking more direct control over their careers.
Stay tuned for more programming announcements throughout the SX season.
See You in 2022
Join us March 11-20 in Austin, TX and online for SXSW 2022! Register today and book your hotel early for the best available rates.
Follow us on Twitter, Instagram, LinkedIn, and Facebook.
Alexandria Ocasio-Cortez at SXSW 2019 – Photo by Samantha Burkardt/Getty Images for SXSW
The post New PanelPicker® Sessions and Summits Added for SXSW 2022 appeared first on SXSW.