Will Hodgkinson, rock and pop critic for The Times of London, sits in conversation with New Order band members Stephen Morrison, Gillian Gilbert and Bernard Sumner. Have a seat with the SX audience and submerge yourself into their stories of New Order's past, present and future in this Keynote session.
"The ultimate Manchester band."
A big introductory statement about New Order and its home city made by the mayor of Greater Manchester, Andy Burnham, at the SXSW 2023 Festival. It's a statement some may disagree with, but Burnham backs it up with a challenge of naming artists and/or bands whose music from 40 years ago is as current today as when it was written. A short list with New Order's name on it.
PAST
The Keynote conversation begins with a fond memory of 12-year-old Hodgkinson hearing New Order's music for the first time (yes, it was Blue Monday). "It sounded to me like, obviously it sounded like the future but it was so deep with emotion and a kind of sadness and yet it was this kind of machine music… It sounded like the future then and the incredible thing is, New Order still sounds like the future now."
Going all the way back to the members' childhoods, there was a collective experience in the educational system and growing up in Manchester. There were no promises to go beyond working the mill nor finding encouragement in being creative. Fortunately, punk music was there to help with self-expression. Stephen Morris, the band's drummer, attempted to start his musical journey with a guitar but he said luckily for him, "there's a rule in rock and roll that the worst guitarist becomes the drummer."
From one legendary band, came another. It was the tragic death of Joy Division's lead vocalist that caused the band to dissolve in 1980, but from its ashes rose New Order. It was not an easy transition and it came with trials and tribulations, however, it triumphed and carried on with its own sound.
"By necessity we had to reinvent ourselves because we couldn't be Joy Division Mark 2, it just wouldn't work without Ian… We'd made a huge statement with Joy Division and we couldn't keep repeating that statement, so we had to do something radically different." — Bernard Sumner
Some say that New Order invented the 80s by taking electronic sounds and making it into dance music. When the band would go to dance clubs, they started hearing that the music was made with regular instruments. Then they got the idea that you can make that kind of music using electronic instruments. Although bands were already doing that, they weren't really making dance music. The idea came up to specifically make dance-oriented music with it and eventually that led to Blue Monday.
The conversation continues into the experimentation and learning that came from using the synthesizer and different technology as it was created. Sumner explains some of the process of manually entering notes into a hardware sequencer and the difficulty of it all. He said they even had a scientist come in to design equipment and took him on tour in case something broke down.
The culture of music in the city of Manchester was brought on by the bleakness of its industrialisation, de-industrialisation and rain. The lack of creative outlets caused its people to create their own and many of those were bands. "Because it was kind of ugly on the outside, it made you turn inside for beauty," said Sumner.
PRESENT
All of New Order's history has proved to have longevity. What keeps inspiring them and what keeps it interesting at this stage in their career?
"There's something in what you're doing that you enjoy very much. Otherwise, you wouldn't carry on doing it… Music is a great form of self expression and for us it's the same thing. It was freedom to do what you wanted and it's still that today." — Stephen Morris
Sumner carries on to say that the band was alway in a state of "worse for wear" when they partied a bit much in their early days. "One gig could be brilliant and then the next one could be terrible." Now, the band moves in a more sensible way which makes their gigs more fun with less of a pain aspect. The energy of their audiences provides a non-egotistical boost that comes from being in the same room enjoying the same music.
FUTURE
The legends continue to set goals and look forward to the future. Beyond The Music, is an international music festival being launched in Manchester. Although in its early stages, there is a vision for the festival to be a sort of multimedia hub with visual arts, film and music to provide a window for young musicians to break through the barriers. Sumner makes a point about how difficult it is to release music especially as a young artist in a world of streaming.
"There's no money in releasing music. It's ok for us, established musicians, but not for young musicians and it was alway difficult. When we started Joy Division it was difficult as hell but it's incredibly difficult now." — Bernard Sumner
Watch the full 2023 SXSW Music Keynote featuring New Order followed by an audience Q&A and further get to know the music legends. Learn more from our official SXSW YouTube Channel for more videos from Keynotes, sessions, film premieres, and more. For the latest SX coverage and upcoming 2024 announcements, follow us on Facebook, Twitter, Instagram, https://www.tiktok.com/@sxsw, and SXSW News.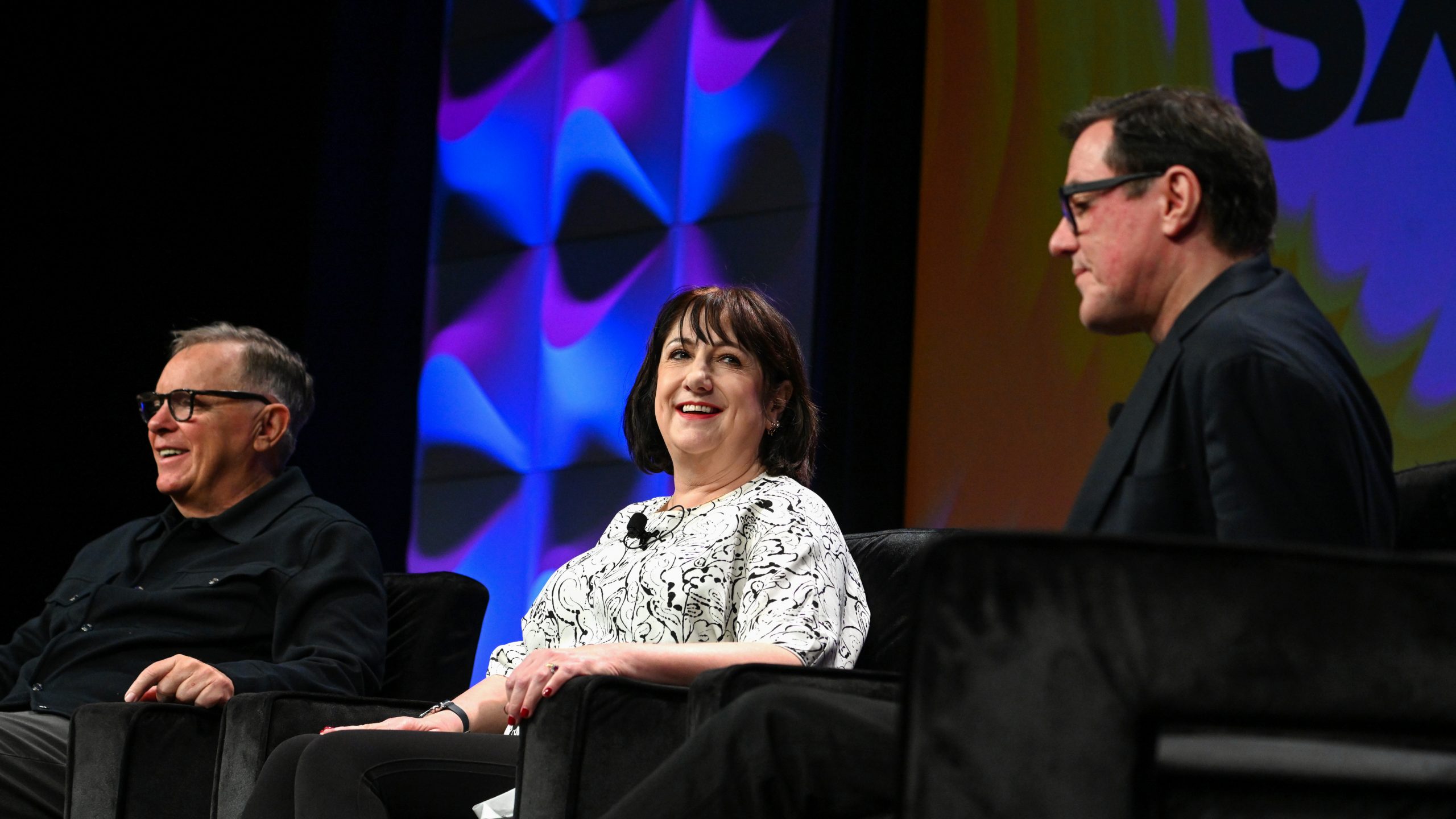 The post New Order – SXSW 2023 Music Keynote [Video] appeared first on SXSW.