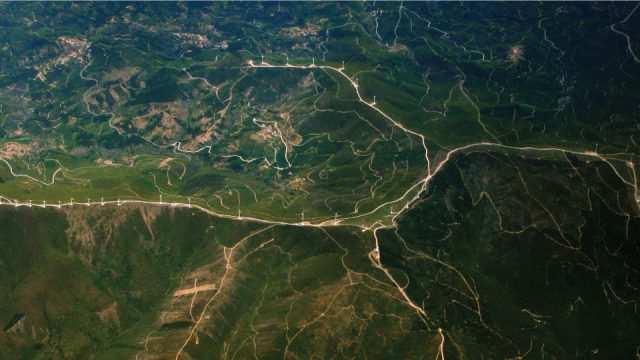 From October 10-12, hundreds of professionals representing dozens of industries will come together in Austin to advance the discourse on social and environmental issues at SXSW Eco 2016. Whether you are interested in scaling climate finance or want to know more about the relationship between health and the built environment, compelling discussions abound at SXSW Eco.
Even though we're less than two weeks away, the announcements keep coming and there's still plenty of time to register and join the conversation!
New Keynote
We're excited to announce Designing a Just City: Hip Hop Architecture, a Wednesday Keynote conversation with Michael Ford, Bryan Lee, Jr., and Zack O'Malley Greenburg.
Designer Michael Ford has spent years studying the connection between the built environment and Hip Hop culture, from the Bronx housing projects of Robert Moses reaching all the way back to Le Corbusier. He's now leading the design of the Bronx's Universal Hip Hop Museum, which is reclaiming a historic Bronx Courthouse, transforming a place of community anguish into a place of pride. Joining Mike are Design Justice advocate Bryan Lee, Jr., and Forbes Media Editor Zack O'Malley Greenburg for a unique conversation exploring design and social equity, framed through the lens of Hip Hop.
New Sessions
Newly announced sessions for 2017 include SXSW Eco's inaugural Health + Design Summit, featuring a cross-disciplinary group of designers, physicians, advocacy organizations, policymakers, and others working at the intersection of public health and the built environment.
Additionally, TakePart, the digital division of Participant Media, and the Reuters Foundation will come together for a screening and discussion of Hidden Connections, a documentary short they co-produced. Hidden Connections explores the dramatic consequences of climate change, specifically exploring the connection between climate change and child marriage.
One-on-One Meetings
Inspired Keynotes and Conference Sessions are only half of what make up the SXSW Eco conference; a wide array of events outside of our regular programming are designed to keep the conversation going and facilitate networking. The cornerstone of our networking events are our one-on-one meetings. This year, attendees will have the opportunity to meet with with over 150 speakers and other industry leaders.
One-on-One meetings come in two forms: Mentor Sessions and our speed-dating style event, Startup + Investor Connect. Meetings last a quick 10 minutes each, and advance sign up is encouraged for both.
Register to attend and RSVP today for an opportunity to pitch your business or gain career advice, inspiration, and feedback from a wide range of experts in branding, communications, business, design, funding, and more. Photo courtesy of Unsplash.
Check out the full schedule for SXSW Eco 2016, including previously announced 2016 Keynotes Bill Nye the Science Guy, Google's Lead for Sustainability Kate Brandt, Design Icon Bill McDonough, Computational and Molecular Biologist Dr. Sarah Richardson, and President of the Waterkeeper Alliance Robert F. Kennedy, Jr.
The post New Keynote and More Late Breaking Announcements for SXSW Eco 2016 appeared first on SXSW.