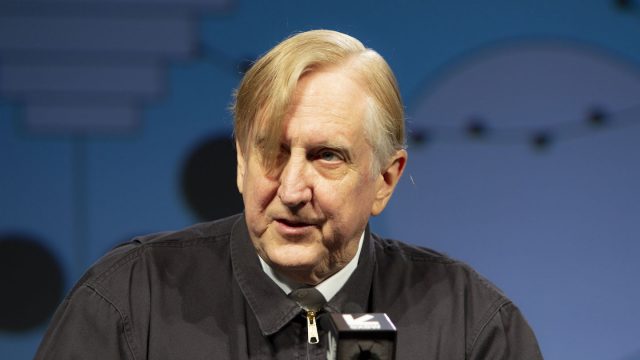 "Satan is a very great electric engineer." – Keynote Speaker T Bone Burnett at SXSW 2019, referencing media theorist Marshall McLuhen
Just moments before Facebook and Instagram went down for hours on Wednesday, March 13, 10-time Grammy-winning producer, songwriter, and Keynote Speaker T Bone Burnett sounded the alarms about the dangers of deregulated tech platforms. The music icon wasted no time discussing his legacy and fully utilized the ballroom stage to fire a shot across the bow at technologists that he described as "lacking humanity".
"I will stay with the artists. Artists contain the accumulated knowledge of generations. Artists create conscience. The artists are our only hope."
For the SXSW community, who had been deep in discussions, many of which were centered around future technologies throughout the week, Burnett's remarks added a thoughtful and resonant layer to the conversation.
"There are laws against phone tapping, yet on the internet, all communications are tapped, at all times, with impunity."
After delivering a thorough analysis of the malicious disarray of our current tech industry peppered with well-placed jabs at industry luminaries, who he referred to as "surveillance capitalists" and "digital gangsters", Burnett recited the poetry of Czeslaw Milosz and made an important call to action, "The goal of art is to create conscience. You are equal to the task."
Dive into SXSW 2019 Photo Galleries from March 8-17 including sessions, screenings, showcases, and more. And as always, follow us on Facebook, Twitter, Instagram, and SXSW News to stay current with all things SXSW.
T Bone Burnett – Photo by Adrianne Schroeder
The post Music Keynote T Bone Burnett's Powerful Keynote Speech [Audio] appeared first on SXSW.