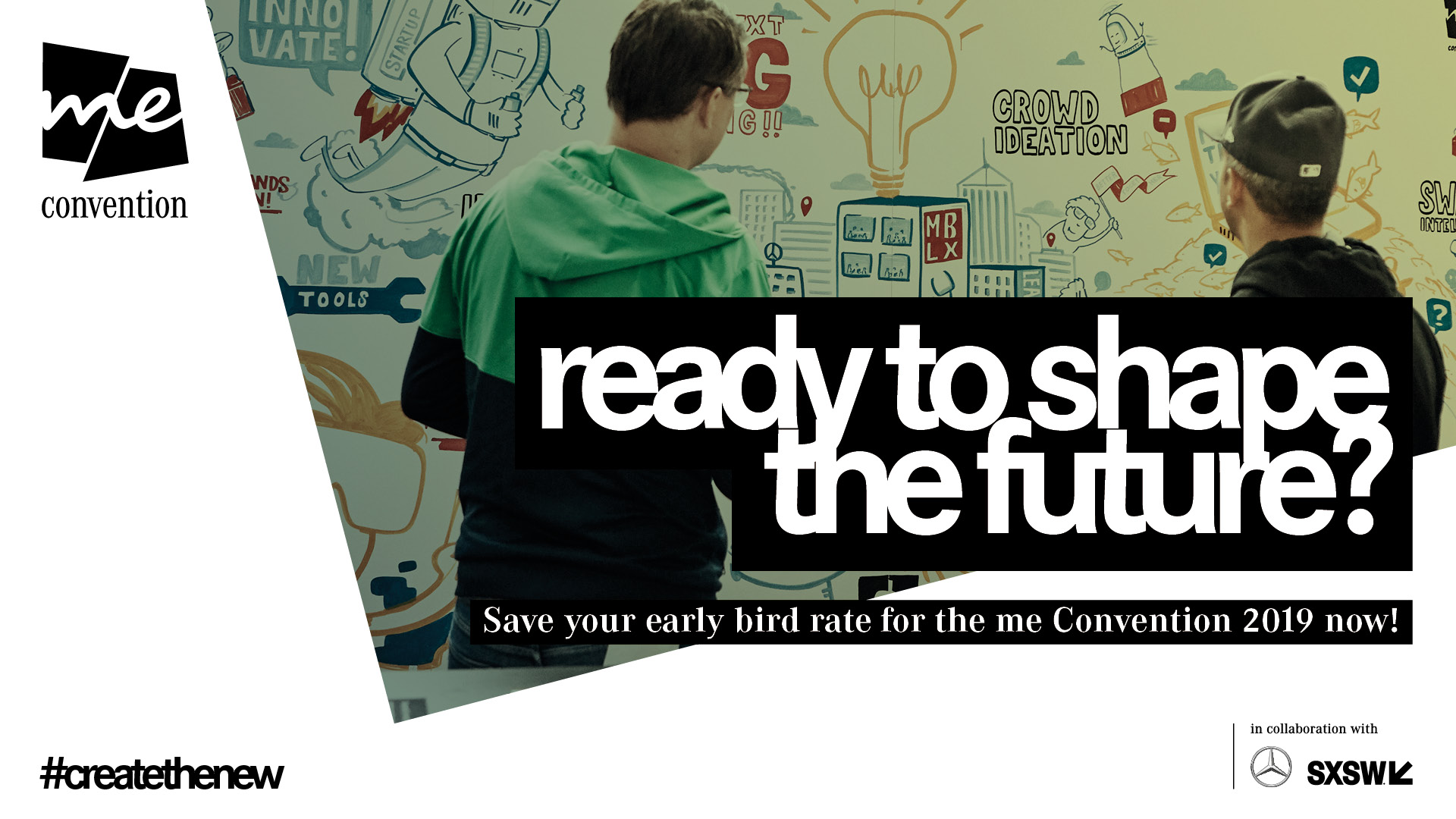 Looking into the future is like stepping into the unknown. While it might be unpredictable, it also provides unparalleled opportunities to shape the solutions of tomorrow.
The 2019 me Convention aims to do just that by gathering 3,000 curious, critical and engaged minds from across the globe, in order to examine the current state of the world, create a vision for a better future and uncover how to bridge the gap.
Born out of a collaboration between SXSW and Mercedes-Benz, the third annual me Convention is all about getting involved and taking action. The me Convention aims to explore promising solutions for society, business, science and our planet. The event offers an environment that welcomes multiple perspectives, stimulates critical thinking and encourages experimentation to find concrete ways to bring our desired future closer to reality.
Join the me Convention for three days of inspiration, experimentation and collaboration from September 11th to 13th in Frankfurt. Be the first to secure your ticket to the future! Save €100 with the Early Bird Badge — available until May 31.
To get a first taste of our future-facing conference across the pond, visit the me Convention display in the ACC and cast your vote on the most important skills of tomorrow.
Photos and content provided by me Convention
The post Get Ready to #createthenew at the 2019 me Convention! appeared first on SXSW.