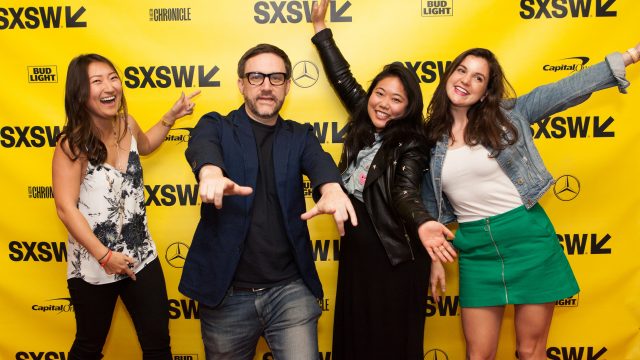 The SXSW Interactive Innovation Awards include 13 award categories and 6 Special Honors, which recognize the most forward-looking tech developments in the connected world, launched or released in the 2018 calendar-year.
SXSW Interactive's annual competition is now accepting early entry applications. The Awards are open to anyone with a project, product, creative endeavor, scientific discovery, or student project that will launch or has launched between January 1 – December 31, 2018.
New for 2019, we've added the Robotics and Hardware, Social & Culture Impact, and Speculative Design categories to the Interactive Innovation Awards. We've also expanded 2018's Smart Cities, Transportation & Delivery, Style & Wearable Tech, and VR, AR & MR categories.
Learn more about the 13 award categories and 6 special honors that will be recognized at the 2019 Innovation Awards.
How to Apply
Tell us all about your entry and don't be modest! The best entry forms give the Awards Jurists a thorough sense of your project, product or service (including some level of interaction with the project being entered, or video examples of it being used). Be sure to include information like:
What the entry is and what it does (what problem does it solve or need does it fill)?
Who it's intended for (audience, target market, user it's designed for)
What tools were used to build it; or what was involved in bringing the project together?
Who was involved in bringing the project to fruition?
Feel free to include additional resources like spec sheets, marketing materials, associated social media accounts, testimonials, and a link to access the project with login info if needed.
Discounts for Students, researchers, and academics for the Student and SciFi No Longer categories are available upon request.
Deadlines to Enter
Early Entry: Monday, June 25 – Thursday, August 16 — $75 fee
Regular Entry: Saturday, August 20 – Thursday, October 4 — $150 fee
Final Entry Deadline: Thursday, October 4, 2018

Join us for another exciting event March 8-17, 2019 in Austin, Texas. Registration and Housing for SXSW 2019 is now open. Sign up for SXSW Event Updates so you don't miss a beat, announcement or important deadline.
Take a look back at the 2018 event with videos from Keynotes, film premieres, sessions, and more on the official SXSW YouTube Channel. Find and follow us on Twitter, Instagram, Facebook, and SXSW News for the latest SX coverage.
Photo by Samantha Burkardt
The post Explore SXSW Interactive Innovation Awards Categories for 2019 appeared first on SXSW.