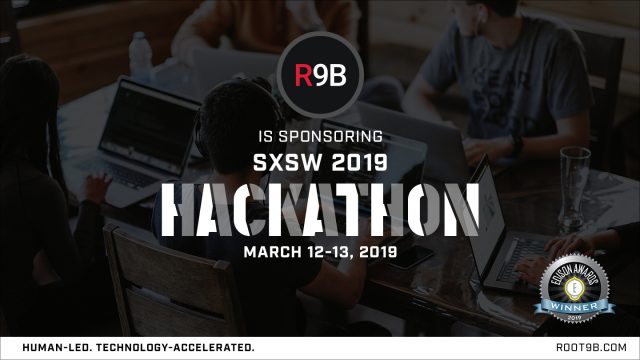 With so much to do and see at SXSW, choosing between events can be exhausting. But who needs sleep when you can show off your hacking skills? Hosted by cybersecurity provider root9B, the SXSW Hackathon will pit teams of dreamers and developers against each other for a 24-hour productivity party. Those who can stay awake and make the coolest stuff will be richly rewarded — though the truest reward is time spent hacking away with friends.
Come see what these talented teams have to offer and meet members of root9B, the leaders in #threathunting. Root9B is fresh off having been named a finalist for the 2019 Edison Awards for their proprietary threat hunting platform, #ORION. While ORION is built to stealthily find and remove "bad guy" hackers, root9B thrives with its own white hat ("good guy") hacking culture. See you at the #Hackathon!
Follow us on Twitter @root9b, and be sure to swing by Trade Show Booth 1816 to talk about the latest in cybersecurity and threat hunting!
Photo and content by root9b
The post Come Cheer on the SXSW Hackathon and Learn about Cyber Threat Hunting with R9B appeared first on SXSW.