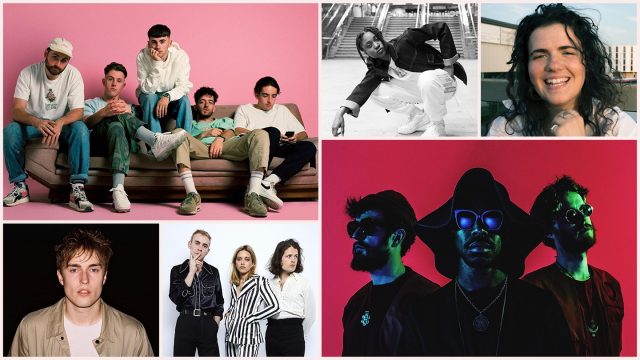 The British Music Embassy returns to the 2019 SXSW Music Festival to present official showcases for its 12th year. These showcases are presented in partnership with AIM, BBC Music, BPI, DIT, PPL and PRS for Music. As in years past, the showcases will highlight the best up and coming British musical talent and will take place at Latitude 30 from Monday, March 11 – Saturday, March 16.
Each night, a different showcase presenter will take over the embassy with exciting talent. The running order for the British Music Embassy is as follows:
Monday, March 11
Presenter: DIY Magazine
Lineup: Willie J Healey, The Ninth Wave, Anteros, whenyoung, King Nun, Sports Team

Tuesday, March 12
Presenter: ATC Live
Lineup: LUCIA, Lafawndah, Ezra Collective, Fontaines D.C., Black Midi, Georgia

Wednesday, March 13
Presenter: BBC Music Introducing
Lineup: The Howl and The Hum, Georgia, Grace Carter, Sam Fender, Big Joanie, Another Sky

Thursday, March 14
Presenter: BBC Music Introducing
Lineup: Penelope Isles, The Pearl Hearts, Squid, Flohio, Novelist, The Blinders

Friday, March 15
Presenter: BBC Music
Lineup: Ferris and Sylvester, Annabel Allum, Dylan Cartlidge, Bad Sounds, The Comet is Coming, Her's

Saturday, March 16
Presenter: BBC Radio 1
Lineup: Boy Azooga, APRE, Easy Life, Celeste

Join us at SXSW 2019
Register to attend SXSW 2019 by the February 15 deadline to save $100 on the walk-up rate. Book your accommodations through SXSW Housing & Travel and you will save between 35%-50% using SXSW Housing's contracted hotel rates compared to direct bookings and online travel agencies.
Music badgeholders receive primary access to all showcases, Music and Convergence Tracks at the SXSW Conference, and Comedy Festival Showcases and Events, as well as secondary access to Film programming and Interactive Tracks, Keynotes, and Featured Speakers.
Sign up for SXSW Event Updates and follow us on social media to stay in the loop – Twitter, Facebook, and Instagram.
Photo credits, clockwise from top left:
Easy Life – Photo courtesy of the artist
Flohio – Photo by Stefon Grant
Georgia – Photo by Rosie Marks
The Comet is Coming – Photo by Fabrice Bourgelle
whenyoung – Photo by Olivia Richardson
Sam Fender – Photo courtesy of the artist

(Teaser photo) The Comet is Coming – Photo by Fabrice Bourgelle
The post British Music Embassy Lineup Announced For SXSW 2019 appeared first on SXSW.