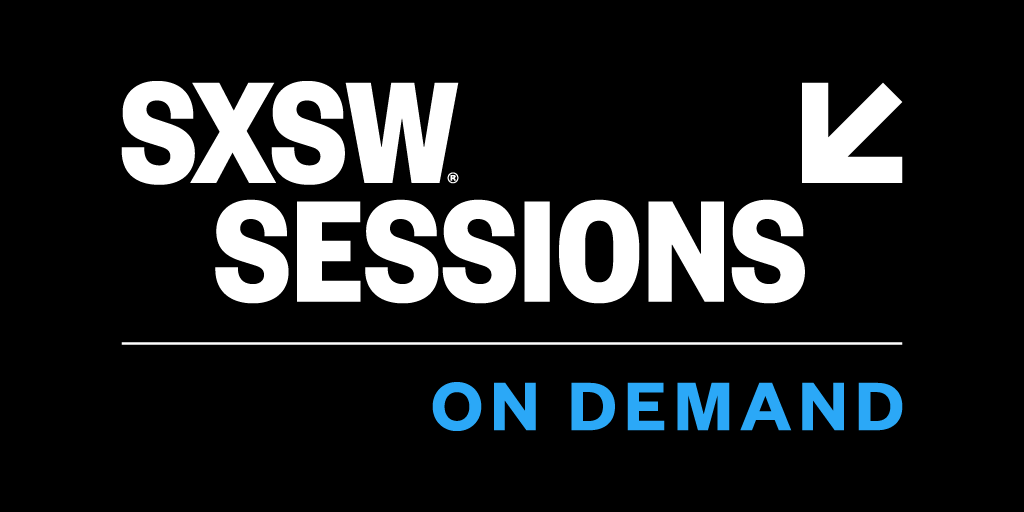 Since the City of Austin canceled SXSW and SXSW EDU, we have worked to virtually bring the SXSW community some of the great discussions we would have had in March. A weekly live series, SXSW Sessions Online, was created to feature 2020 speakers virtually sharing their stories along with a special live Q&A portion.
"Today we find ourselves contending with what it's like to adjust to a new normal that is anything but. We feel great sympathy for all affected by COVID-19 and the ripple effects this global pandemic has caused," said Roland Swenson, SXSW CEO & Co-Founder. "We hope you find this programming enriching and enjoyable. We know it can't compare to the face-to-face interactions that make SXSW so special, but we're honored to have some excellent speakers who are excited to share their time with you."
Previously-recorded programming can be found on our YouTube channel's SXSW Sessions On Demand playlist including conversations with therapist Lori Gottlieb; chef Kwame Onwuachi; director of the ACLU's Racial Justice Program ReNika Moore; Emmy Award-winning television host Stephen Colbert; trend curator Rohit Bhargava; Academy Award-winning actor Matthew McConaughey; designer and Netflix's Queer Eye host Bobby Berk; futurist Amy Webb; and many more.
View some highlights below and then tune into the SXSW Sessions On Demand playlist for even more.
SXSW Sessions On Demand Highlights
Join director and comedian Judd Apatow in conversation with Emmy Award-winning host of The Late Show with Stephen Colbert, Stephen Colbert. Judd Apatow's newest film, The King of Staten Island, starring Pete Davidson, was slated to be the opening night film at the SXSW Film Festival and is now available to watch on VOD. Stephen Colbert produced In & Of Itself, a SXSW 2020 official selection, which is a one man play created by storyteller and conceptual magician Derek DelGaudio and directed by Frank Oz. In this session the two friends will talk about their new films, experiences in quarantine, and more.
Tenderfoot TV Co-founder and President, Donald Albright, and ColorCreative COO, Deniese Davis, come together for a discussion on how media and entertainment can bring light to social injustices, give voices to those who have been ignored, and incite real change.
Kwame Onwuachi's restaurant Kith/Kin was one of the hottest reservations in the country but COVID-19 has closed its doors and turned the James Beard Award-winning chef into an activist. He joins Liz Bacelar, a journalist and mentor from the start, in a candid chat about how he has been fighting for local restaurants and their employees, on facing racism in the culinary world, and turning his memoir, Notes From a Young Black Chef, into a feature film.
During this provocative session, futurist Amy Webb details the trends you should be focused on and she shares optimistic and catastrophic scenarios describing plausible futures. Get ready for a deep dive into the trends you need to follow in 2020 and how the global coronavirus fits in.
Michael Showalter's The Lovebirds was set to have its world premiere at the SXSW Film Festival. Now streaming on Netflix, catch the film, and sit down with Janet Pierson, SXSW's Director of Film, as she chats with Issa Rae and Kumail Nanjiani about the movie, rom-coms, filming in New Orleans, creativity in quarantine, and everything in between.
America's refusal to deal with its history of racism and long-standing racial inequities makes the impact of COVID-19 on Black and Brown communities neither surprising nor accidental. Join ReNika Moore, director of the ACLU's Racial Justice Program, and Deborah Archer, Co-Faculty Director at the Center on Race, Inequality & the Law at NYU School of Law, as they break down the need for structural reform to dismantle the deep-seated racism in our institutions, and the need to invest more in Black communities and pave the way for reparations.
Texas native Matthew McConaughey is an Academy Award-winning actor who has appeared in over 40 feature films and became a producer, director, and philanthropist with his Just Keep Livin Foundation. He is joined by Jeff Nichols, who wrote and directed the critically acclaimed 2013 film Mud, which starred McConaughey and Reese Witherspoon.
With a wildly successful career as a syndicated television star, an iconic Food Network television personality, bestselling cookbook author, and founder of the Yum-o! organization, Rachael Ray is joined by Austin American Statesman food writer Addie Broyles to talk about cooking in quarantine and more.
Hear from bestselling author and trend curator Rohit Bhargava as he shares how anyone can become an observer of the non-obvious and why the people who build this skill will be the ones who emerge from this time of change better prepared for whatever comes next.
Join Design & Lifestyle Expert, Host of Netflix's Queer Eye Bobby Berk in conversation with GQ writer and Airplane Mode podcast host Clay Skipper about the power of design and its transformative effects on the mind, how it helps us live healthier and smarter lives, and how it can bring us a sense of comfort in a time when we feel out of control.
Lori Gottlieb, a bestselling author and therapist is joined by actress Julia Sweeney to discuss what it's like being on the emotional front lines of the current crisis, the role of laughter and joy especially during challenging times, and the life-changing benefits of sharing our stories — the real ones — with each other.
For even more virtual content, explore SXSW EDU's on demand videos.
Follow us on Twitter, Instagram, LinkedIn, and Facebook for the latest SX news.
The post Watch SXSW Sessions: Stephen Colbert, Kwame Onwuachi, Rachael Ray, Amy Webb & More appeared first on SXSW.