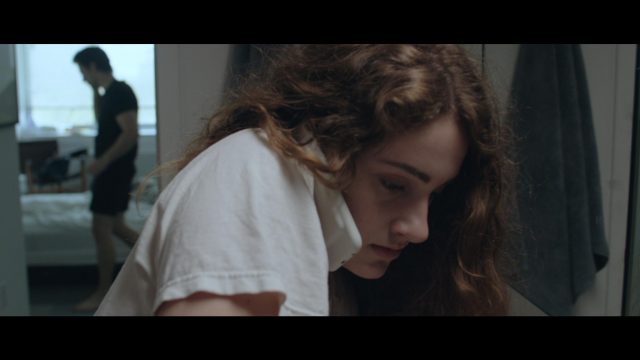 To give you a taste of what's to come at the 2019 SXSW Film Festival, we're remembering the amazing work we showcased at the 2018 event that is available to watch online now!
A diverse collection of films were shown as part of our 2018 Narrative Shorts Competition. From the filmmakers, their backgrounds, their stories, and their styles; they're all so different. These shorts genuinely stand out by telling new stories or telling stories we're all familiar with from a new perspective or with a fresh voice. Most importantly, the films are emotionally compelling and inspire and engage the audience.
Our SXSW Narrative Shorts Competition is composed of three 90-minute short film programs, the winner of which is Oscar Qualified and becomes eligible for the Academy Awards. If you're curious about SXSW Shorts Programming, check out this podcast for insight into our process. If you're interested in what types of films we program, you can also check out short films from past editions of SXSW on our SXSW Film Festival Vimeo Channel
2018 SXSW Narrative Shorts Selections
Brian and Charles directed by Jim Archer
A comedy about two friends who share a cottage in the English countryside. Brian is a poorly groomed, gravelly voiced farmer who struggles with depression and loneliness. Charles is a robot.
Caroline directed by Logan George, Celine Held
When plans fall through, a six-year-old is faced with a big responsibility on a hot Texas day.
Intercourse directed by Jonatan Etzler
"I'll give you 100 bucks," he suggests, and jokingly she agrees, and neither of them see the gravity of the situation. When a sexual boundary is crossed and the balance of power is shifted – what will happen to their peaceful and normal relationship?
Kira Burning directed by Laurel Akira Parmet
Teenage Kira attempts to take revenge after a heartbreaking betrayal by her ex-best friend.
Krista directed by Danny Madden
In a high school theater class, Krista uses her scene study as catharsis.
Men Don't Whisper directed by Jordan Firstman
After being emasculated at a sales conference, gay couple Reese and Peyton set out to do the most masculine thing they can think of – sleep with some women.
Pink Trailer directed by Mary Neely
Best friends, Lucy and Julie, are spending their summer hiding from a terrorizing neighbor until Lucy runs out of her antidepressant, and they're forced to fight for their lives.
Shiva Baby directed by Emma Seligman
At a Jewish funeral service with her parents, a college student runs into her sugar daddy.
Tooth and Nail directed by Sara Shaw
A sister makes a bargain with her terminally ill brother. He agrees to let her use his sperm for future use with a partner if she comes out to her family that night.
Other Narrative Shorts that were part of the SXSW 2018 program, but are not yet available to watch on Vimeo include:
Allen Anders – Live at the Comedy Castle (circa 1987) directed by Laura Moss
Are We Good Parents? directed by Bola Ogun
Carro directed by Gustavo Rosa
Emergency directed by Carey Williams
Guilt directed by Moisés Aisemberg
Haven directed by Kelly **Fyffe-Marshall
Jay-Z – 'Moonlight' directed by Alan Yang
Kimchi directed by Jackson Kiyoshi Segars
Tangles and Knots directed by Renée Marie Petropoulos
The Big Day directed by Dawn Shadforth
The Things You Think I'm Thinking directed by Sherren Lee
We Forgot to Break Up directed by Chandler Levack
We Win directed by Michael Stahl-David
Wren Boys directed by Harry Lighton
Join Us For SXSW 2019
Register and book your hotel now to save! The Film Badge gets you primary access to all SXSW Film events including Film Keynotes and Featured Sessions, world premieres, round tables, workshops, parties, and more. Over the course of nine days, the SXSW Film Festival hosts over 450 screenings! Film registrants also have primary access to Convergence events, including the Comedy Festival and nine unique conference tracks, as well as secondary access to most Interactive and Music events.
Follow us on Facebook, Twitter, Instagram, and SXSW News for the latest SXSW coverage.
See you in March!
Shiva Baby – Photo courtesy of filmmaker
The post 2018 SXSW Film Festival Selections: Narrative Shorts [Video] appeared first on SXSW.