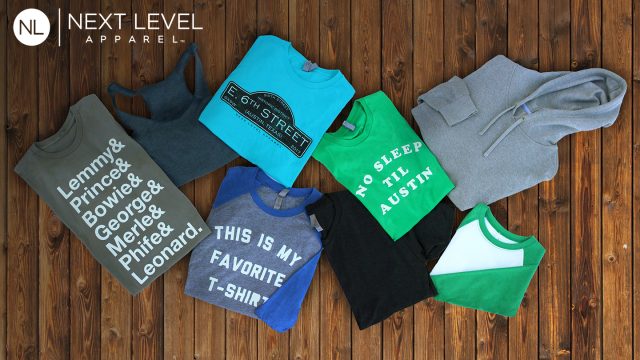 For the second year in a row, Next Level Apparel—a fashion basic apparel manufacturer in the US—has teamed up with SXSW for official shirt merchandise.
Maybe you've seen some of these cool T-shirts at the various merchandise stands around the Austin Convention Center or on SXSW attendees walking around Downtown Austin. But, you'd never know how awesome a Next Level Apparel shirt is until you've tried one on.
Once you have, you experience the comfy quality that only Next Level can provide. That's because many of their T-shirts are premium sueded, meaning they have a velvet-like feel that ends up being the softest cotton you'll ever touch.
Go check out Next Level's heavenly softness for yourself at booth #209 at SXSW Marketplace from March 16-18, where you can get a blank or printed tee as a souvenir. And remember to stop by the official SXSW merchandise stands around the Austin Convention Center to take home a wearable memory to go along with your unforgettable SXSW 2017 experience.
Content and image provided by Next Level Apparel
---
Related News:
The post With Next Level Apparel Your SXSW T-Shirt Is Softer Than Ever appeared first on SXSW.