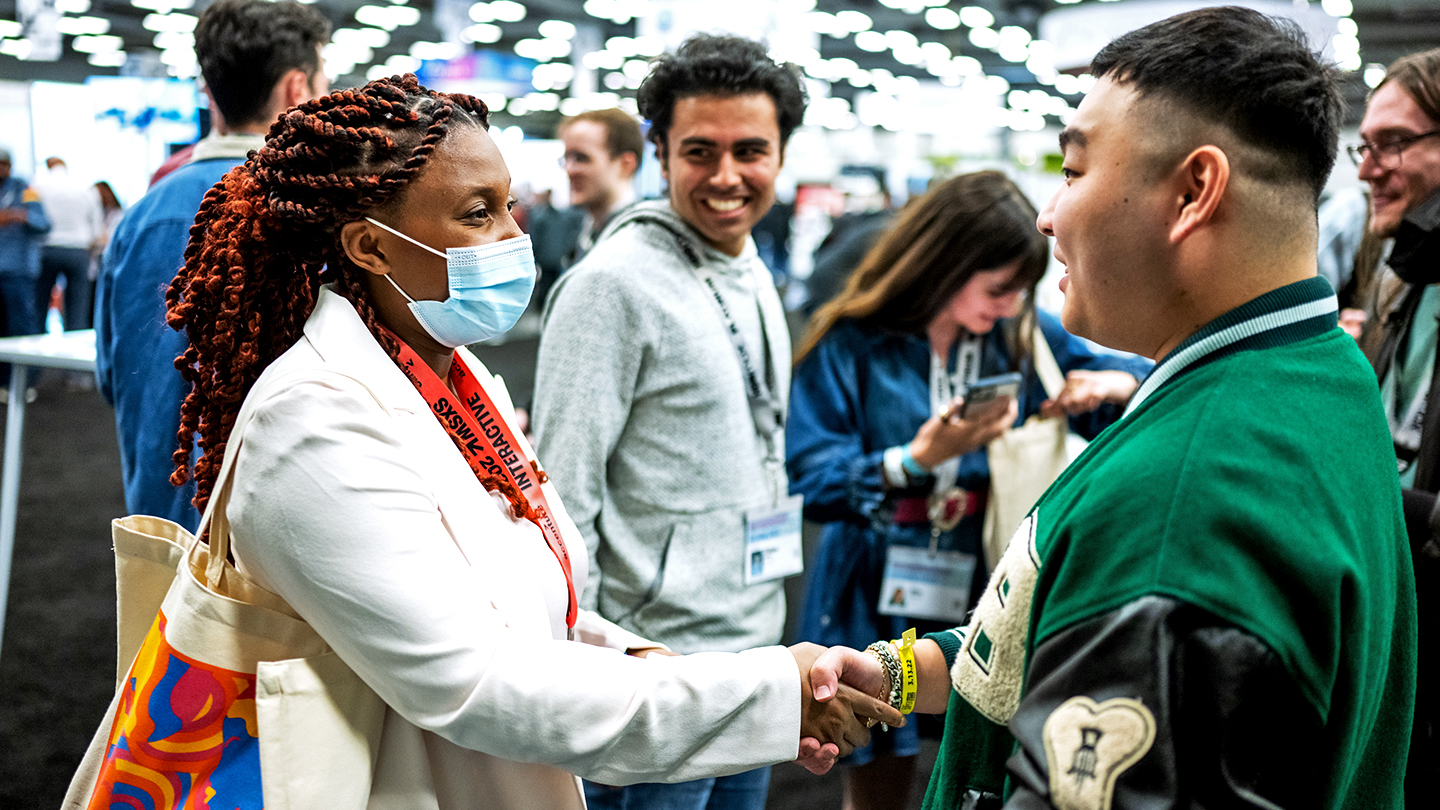 Are you ready for the most exciting SXSW yet? It's crunch time, y'all — we're officially less than a month away! Before we dive into all the new and exciting things you can expect to see at this year's event, let's go through a short SXSW Professional's Preparation Checklist to level up your career development and networking this March 10-19 in Austin.
Now for the extra fun part! This year we're bringing all kinds of new, inspiring, and (occasionally) weird experiences to Austin from March 10-19. Check out some of the highlights below.
New 2023 Conference Tracks
Across our 25 Tracks of Conference programming, explore what's next from the worlds of tech, film, music, and beyond. Take a deeper dive into sessions in the following new tracks for 2023!
Happy Hours
That's not all — we're also excited to announce industry-specific happy hours at SXSW 2023. These events will be a great opportunity for attendees to network and connect with like-minded professionals in the music, gaming, health, and XR industries. Grab a friend and a beverage to jumpstart forming connections.
Creative Industry Expo Interest Areas
Introducing the first-ever Podcast Lounge and Conscious Conversations area within the Creative Industries Expo.
The Podcast Lounge is home to unique podcasts from varying genres centered on conference programming. Conscious Conversations is a more intimate space for attendees to participate in health and wellness or social good based activities, workshops, and discussions led by industry experts.
Ready to dive into AI powered healthcare solutions? How about environmentally conscious luxury travel? Be sure to check out the daily takeovers happening on both the Conscious Conversations and Podcast stage for programming that'll make the future seem just a little bit brighter (hey, the ozone layer is healing, we're off to a good start)!
Austin Industry Day
For the first time ever, Austin Industry Day will bring this year's Creative Industries Expo to the public on Wednesday, March 15. No credential required for entry! Attendees can expect to see all kinds of displays and interactive technology spread across the expo floor. RSVP to the official Facebook event and add this event to your schedule to make sure you don't miss a chance to see the Creative Industries Expo, 100% free of charge.
See You at SXSW 2023
Overall, this year's event is shaping up to be one of the most innovative and exciting yet. If you haven't secured your badge yet, register now. We can't wait to see you there!
Keep up with us on Twitter, LinkedIn, Instagram, Facebook, and TikTok.
Teaser Photos: Creative Industries Expo – SXSW 2022 – Photo by Tico Mendoza and Merrick Ales
The post What's New at SXSW 2023: Industry Networking Events & More appeared first on SXSW.