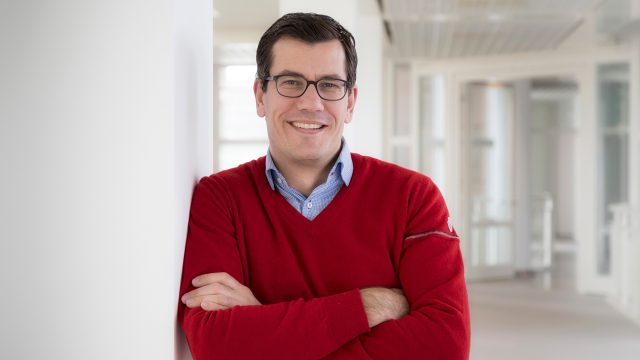 Mercedes-Benz is looking forward to their involvement at SXSW 2018. Jens Thiemer, Vice President Marketing Mercedes-Benz Cars, provides insight to the value of collaborating with SXSW.
With the me Convention, SXSW and Mercedes-Benz developed a new convention format last year. How did this idea come about?
The idea took concrete shape last year when our CEO Dieter Zetsche visited SXSW in Austin. Together with SXSW, we launched the very first me Convention under the motto #createthenew during the IAA (International Motor Show) in Frankfurt in September 2017. For us, the me Convention has emerged as the platform for discourse on topics of the future, with focus on dialogue, interaction, networking and entertainment. The event combines elements of a conference with elements of a festival, with parallels to the future strategy of our company:connected, autonomous, shared and services, and electric (CASE). To sum it up, the me Convention has been a platform far beyond the automotive horizon that people expected.
The first me Convention took place in September 2017 during the International Motor Show (IAA) in Frankfurt. What are the features of the new convention format, and what sets them apart from the SXSW?
The me Convention has been SXSW's first collaboration outside North America, and we feel very honored to be part of unique experience. Together we succeeded in organizing an inspiring mix of workshops, speeches, panels, concerts, and parties across three event days. smart invited 12 national and international startups to compete against each other in the smart urban pioneers idea contest. The carefully curated program on future topics led to an inspiring dialogue platform for all participants, while the intimate atmosphere provided an excellent environment for intensive networking between speakers and guests. Every single attendee enriched the convention with exciting conversations, creative ideas, networking, and a lot of fun. Our plan to transform the traditional car exhibition platform into an inspiring community venue worked perfectly, with the help of our new friends at SXSW.
Were you satisfied with the event? Why did the convention take place during the IAA motor show?
For Mercedes-Benz, the me Convention serves as a best-practice example for our approach to provide unique brand experiences. Our goal was to completely rethink our traditional trade fair appearance in Frankfurt, so we decided to open up new dimensions in brand perception with a completely new format. We brought 150 experts and thought leaders from 28 countries to Frankfurt to speak to 2,700 additional participants from around the world on five main topics: New Creation, New Urbanism, New Leadership, New Realities and New Velocity. These future topics were explored in 16 workshops and 52 talks, interviews, panels, and keynotes. We attracted a lot of people who would normally avoid attending car shows at all. In addition, 220 media outlets from 18 countries joined us to cover the event. On social media alone we had more than one million interactions, two million views, and around 850 posts. These figures prove that we have captured the zeitgeist with our new format.
The me Convention will take part in SXSW for the first time this March. Will a convention be needed during the convention? What exactly are you planning?
The automotive industry is in the midst of profound disruption. Likewise, our company is currently undergoing a process of transformation from an automaker to a holistic mobility services provider for the society of tomorrow. In order to understand future customer needs, we have to discuss future relevant topics with them. With the me Convention's participation at SXSW in March, we want to establish a new talk format to enable even deeper conversations about the future — in this spirit, the Mystery Talks by me Convention will bring together the day's most exciting speakers for a discussion on a surprise topic, announced only at the last minute.
Furthermore, the me Convention will co-host the SXSW-programmed Intelligent Future Track, March 9-15 at the Fairmont Hotel. Our main hub, however, will be at the iconic Palm Park. Excellent hospitality in a stylish environment will provide the ideal setting for networking, meetings, and an atmosphere for open discussions. Whether you want to dive in or just lean back and relax, you can experience the spirit of the me Convention right here in Austin with live streams, speakers, food courts, and yoga sessions and seminars in a festival setting. Additionally, smart, our smallest car brand, will be providing SXSW visitors with a spot for urban innovation and relaxation with focus on electric mobility and a startup program aiming to make city life easier.
Content and photo provided by Mercedes-Benz
The post We Heart SX: Mercedes-Benz at SXSW 2018 appeared first on SXSW.