"In 1979 I took you all on a terrifying journey with seven members of the Nostromo. Tonight you are going on that journey again, and remember in space, no one can hear you scream," said Director Sir Ridley Scott.
During SXSW 2017, 20th Century Fox took us back to the 1979 film to re-experience the original terror. Director Ridley Scott, Michael Fassbender, Danny McBride,and Kathrine Waterston were in attendance to discuss Alien, as well as, show footage from the newest film in the anthology, Alien: Covenant, now playing in theaters.
Sir Ridley Scott, one of the world's foremost directors and producers, is most known for his work on films such as Thelma & Louise, Alien, Black Hawk Down, Blade Runner and Gladiator. Throughout his illustrious career, Scott has been lauded by the Emmy Awards, the PGA Awards and the DGA Awards. Scott serves as head of RSA and Scott Free Productions.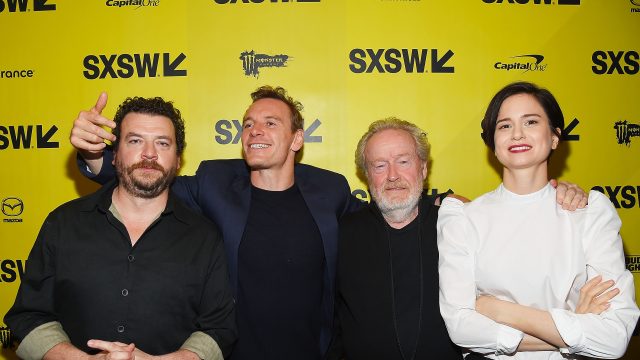 Explore More Content From SXSW 2017
Get inspired by a multitude of diverse visionaries at SXSW – browse more 2017 Keynotes, Featured Sessions, Red Carpets, and Q&A's on our YouTube Channel.
Follow us on Facebook, Twitter, Instagram, and SXSW News for the latest SXSW coverage, recaps, late-breaking announcements, and updates.
Photo by Matt Winkelmeyer/Getty Images for SXSW
The post Watch Alien Covenant in Theaters Now [Video] appeared first on SXSW.