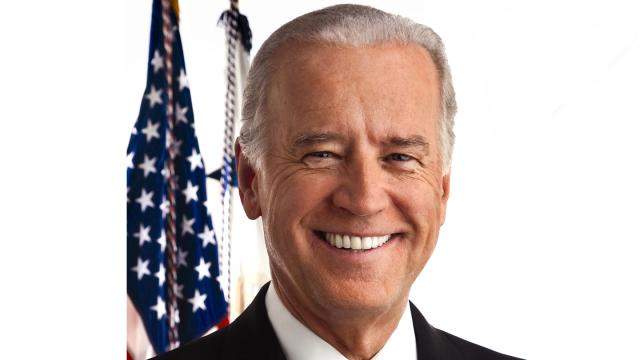 The SXSW Conference is honored to announce that The Honorable Joseph R. Biden, Jr., the 47th Vice President of the United States, will speak on Sunday, March 12 at 3:30pm at the Austin Convention Center in Austin, TX.
Vice President Biden will outline his plans for a Biden cancer initiative, calling on attendees at SXSW to join him in taking on the disease. In his remarks, he will reflect on the progress made under his leadership of the White House Cancer Moonshot; call for innovative solutions to tackle the barriers that prevent faster gains in ending cancer as we know it; and describe how he plans to remain in the fight.
"We're excited to have Vice President Biden address the creative innovators and entrepreneurs that attend SXSW," said Hugh Forrest, Chief Programming Officer. "His commitment and leadership is crucial at a time when the smartest minds from the worlds of technology and healthcare are working together to create groundbreaking new solutions in the battle to end cancer."
Joseph Robinette Biden, Jr., represented Delaware for 36 years in the U.S. Senate before becoming the 47th Vice President of the United States. In this role, Biden continued his leadership on important issues facing the nation and represented our country abroad, traveling over 1.2 million miles to more than 50 countries. Vice President Biden convened sessions of the President's Cabinet, led interagency efforts, and worked with Congress in his fight to raise the living standards of middle class Americans, reduce gun violence, address violence against women, and end cancer as we know it. Last year, he established the National Cancer Moonshot, which aligns with MD Anderson's Moon Shots Program™.
Biden's talk is part of the Connect to End Cancer series in collaboration with The University of Texas MD Anderson Cancer Center, the AT&T Foundry for Connected Health, and Merck & Co., Inc.
The Connect to End Cancer series at SXSW takes place on Sunday, March 12 in the Health Track. It provides education, exposure and potential development support to entrepreneurs and encourages collaboration among innovators, industry executives, venture capitalists, celebrities, philanthropists and SXSW attendees who share a commitment to Making Cancer History®.
Vice President Joe Biden's SXSW talk is open to all SXSW registrants. The video of his talk will be available to watch following this event at sxsw.com.
SXSW Conference programming is organized into 24 Tracks divided between Interactive, Film, Music, and Convergence, presented in a variety of session formats. Explore the full list of previously announced Keynotes and Featured Speakers, as well as the full list of Conference programming on the online schedule.
Join Us March 10-19
This exciting programming update follows the recent addition of two Keynotes for the SXSW Conference: Jigsaw Director of Research and Development Yasmin Green (Tuesday, March 14), and country music icon Garth Brooks in conversation with Amazon Music Vice President Steve Boom (Friday, March 17) as well as more Featured Speakers.
Register to experience these fantastic sessions and discover what's next at SXSW 2017. Explore the full list of previously announced Keynotes and Featured Speakers. Browse programming for the entire SXSW Conference and Festivals on the online schedule, download the SXSW GO app, and start building your own personalized schedule today.
2017 SXSW Conference Speaker, Vice President Biden – Photo by Andrew Cutraro
---
Related News:
The post Vice President Joe Biden to Speak at the 2017 SXSW Conference appeared first on SXSW.