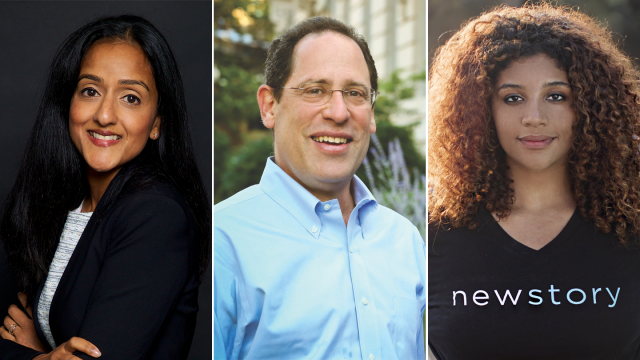 Announcing the latest round of programming and our official media partnership for the inaugural Cities Summit at SXSW 2018. Read the highlights below and join us March 12-13 at SXSW to reimagine the future of cities.
CityLab Media Partnership
"CityLab is partnering with SXSW for the Cities Summit because our two organizations believe that Austin is one of the places where the future of cities will be formed. It is an opportunity for the next generation of activists, advocates, innovators, and leaders to wrestle with the important challenges of equity, justice, mobility, housing, and community. SXSW has been the genesis for ideas and companies that have changed the world. We feel strongly that in 2018 it will also be the place to redefine what it means to have a smart, equitable and resilient city." – Rob Bole, General Manager, Citylab
The Cities Summit is centered around three themes:
Cities of Innovation
The Cities Summit program answers questions such as, how can startups overcome regulatory hurdles and help local governments solve problems? What role can biotech play in the cities of the future? And now that cities have opened their data, how do entrepreneurs, designers, and nonprofits actually use it to their benefit? Bruce Katz, the Centennial Scholar of the Brookings Institution, and Jeremy Nowak outline the new power of localism in an age of emerging populism.
Cities for All
Artist and visionary Theaster Gates lays out a plan to redefine the Civic Commons. Futurist James Canton leads a discussion on aging in place, and Duke's behavior science lab applies their skillsets to urban financial health. Designer Antionette Carroll outlines equitable design in Ferguson, MI, and former DoJ leader Vanita Gupta redefines sanctuary cities. Looking outward, New Story Charity Co-Founder Alexandria Lafci talks building inclusively in emerging markets.
Cities as Narrative
The stories we tell about our cities have dramatic influence over all who live there. Mayor Michael Tubbs of Stockton, CA, shares how amplifying voices of particular residents helped to redesign pathways out of poverty for young people. Writers and journalists Amber Payne, Trymaine Lee, Rebecca Carroll, and Brentin Mock explore how we talk about gentrification. Dave Snowden, founder of the sense-making approach to conflict resolution, leads a master class in how cities can use hidden narratives to drive decision-making.
The Cities Summit is open to all Platinum, Interactive, Film, and Music Badges. To get involved or learn more, contact citiessummit@sxsw.com.
Join Us March 9-18, 2018
Register for SXSW 2018 by Friday, November 17 and save. Make your hotel reservations through SXSW Housing & Travel for the best available rates. We hope to see you in March!
Photos courtesy of the speakers (l-r) Vanita Gupta, Bruce Katz, and Alexandria Lafci
The post Vanita Gupta, Bruce Katz and More Speakers Announced for Cities Summit at SXSW 2018 appeared first on SXSW.