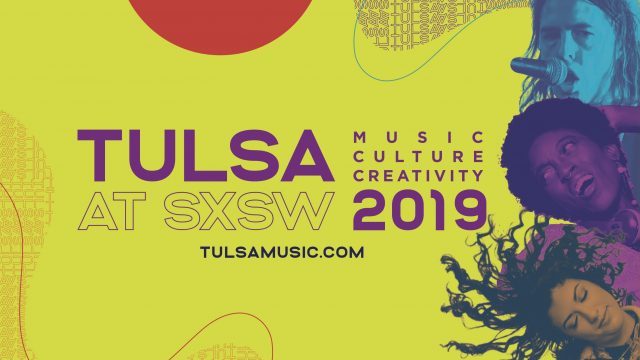 Headlining the Tulsa Music Showcase (Thursday, March 14 7:00pm-2:00am at Augustine on Rainey — 86 Rainey Street) is BRONCHO, a Tulsa-based indie rock band recently featured in Apple's "Shot on iPhone" campaign. The showcase will also feature Republican Hair, a Nashville-based new wave band led by Oklahoma native Luke Dick, whose documentary film Red Dog will premiere during the festival. The Tulsa Music Showcase will also include Casii Stephan and The Midnight Sun, Branjae, Roots of Thought, and Zunis.
"Returning for the Tulsa Music Showcase feels BIG – bigger than me, bigger than Tulsa," says avant-garde soul singer Branjae Jackson. "I feel confident and ready to step on that stage to represent the goodness, culture and vibe we collectively bring from Tulsa, Oklahoma. I'm honored to return once again and ecstatic to share my part to the world!"
In addition to the Tulsa Music Showcase, seven Tulsa artists will perform at the Tulsa Boom Factory, an official SXSW day party March 14, 11:00am-5:00pm at Augustine on Rainey. The Tulsa Boom Factory lineup will feature COMBSY, Henna Roso, Dialtone, Electric Billy Club, Eric Himan, Jared Tyler, and Nightingale.
Tulsa's presence at SXSW is coordinated by the Tulsa Office of Film, Music, Arts & Culture.
For more information, visit TULSAMUSIC.com #TulsaAtSXSW #TulsaMusic
Photo and content by Tusla
The post Tulsa, Oklahoma: 13 Bands Representing with Two Official SXSW Events appeared first on SXSW.