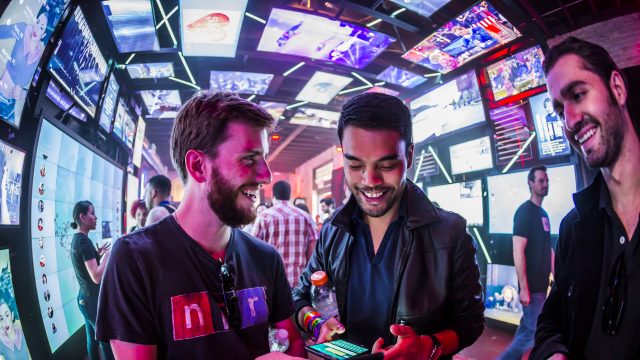 The SXSW Interactive Innovation Awards is an annual competition that recognizes the most forward-looking tech developments in the connected world, launched or released in the 2017 calendar-year. The Awards showcase some of the most exciting tech projects in categories ranging from AI and digital design, to health technology and beyond. If you're working on a cutting-edge project in one of the featured categories, read on and learn 5 pro-tips for applying.
Learn about the 13 award categories and 6 special honors that will be recognized at the 2018 Innovation Awards.
Top 5 Tips for Entry Success
Include additional resources. Links to photos, demos, social accounts, marketing material, schematics, one-sheets, case studies, etc., all build a stronger case for why your project should be selected.
Include a video. There's no better way to convey a thorough sense of your project than through a demo or case-study video.
Always link to additional resources. Keep in mind that all additional resources like photos, videos, or pdfs, must live online and be accessed via URL link. If the additional content is password protected, don't forget to include the username and password!
Tell us what's different about your entry. How does it work? Why should people be excited about it? Describe the project with the following 4 grading criteria in mind: Creativity, Form, Function, and Overall Experience.
Deadlines are final. Your project doesn't have to be fully launched as of right now. It's okay to submit an application for a project that is in the works. Regardless of what stage of completion your project is in, you must submit your application for the Innovation Awards before the final deadline of November 10.
The Awards are open to any project, product, creative endeavor, scientific discovery, or student project that will launch or has launched between January 1 – December 31, 2017.
Please note that discounts for students, researchers, and academics for the Student Innovation and SciFi No Longer categories are available upon request.
Deadlines to Enter
Early Entry: Monday, June 26 – Friday, Sept. 22 — $75 fee
Regular Entry: Saturday, Sept. 23 – Friday, Nov. 10 — $150 fee
Final Entry Deadline: Friday, November 10, 2017
Join us for SXSW 2018 – register to attend by Friday, September 8 for the biggest savings of the season. Make your hotel reservations through SXSW Housing & Travel for the best available rates.
Photo by Aaron Rogosin
The post Top 5 Tips for Applying to the SXSW Interactive Innovation Awards appeared first on SXSW.